Germany took a veiled attack on the BRICS alliance for taking advantage of the U.S. sanctions against Russia to procure crude oil at discounted prices. The Biden administration pressed sanctions on Russia for waging war and invading its neighboring country Ukraine. No country is allowed to purchase oil from Russia and pay for the transaction in the U.S. dollar. The sanctions were put in place to cripple the Russian economy and force them to stop the war.
Also Read: 22 Countries Formally Apply for BRICS Membership
However, Russia bypassed the sanctions by selling oil to Saudi Arabia and BRICS member China. The Putin administration initiated these oil transactions in the Chinese Yuan and not the U.S. dollar.
On the other hand, Saudi Arabia laundered Russian oil to Europe, while China sold the oil to India. The Modi government ditched the U.S. dollar and paid the Chinese Yuan to procure Russian oil from China.
Also Read: BRICS: Will the Chinese Yuan Replace U.S. Dollar as Global Reserve?
So why is the BRICS alliance buying oil from Russia despite the U.S. pressing sanctions against its economy? The reason for procurement is that crude oil is available at a discounted rate due to the sanctions. India saved $7 billion by paying with the Chinese Yuan and sidelining the U.S. dollar. Read here to know how India saved $7 billion by ditching the U.S. dollar for oil.
Therefore, BRICS countries are taking advantage of the U.S. sanctions as oil is available at cheaper rates. The move also helps the Russian economy remain stable and bypass the sanctions pressed by the West.
BRICS: Germany Asks Countries Not To Take Advantage of Russian Sanctions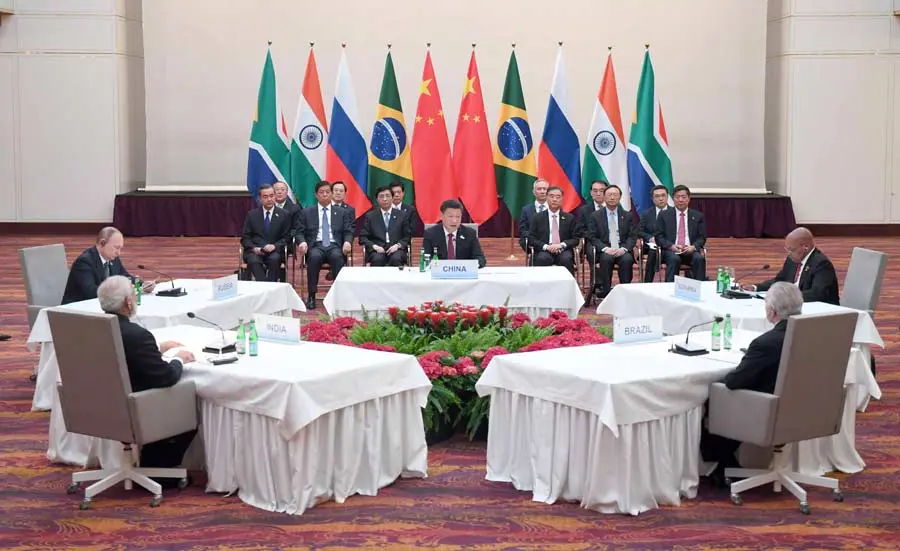 Germany's Vice Chancellor and Economics Minister Robert Habeck said that BRICS countries must not take advantage to buy Russia's oil at discounted rates due to the U.S. sanctions. "Using this sanctions system to benefit from it is not the idea of it," he said at the Indo-German Business Forum.
Also Read: Russia Makes Huge Announcement on BRICS Currency
"The sanctions system means that we haven't banned the trade of oil, but there's a price cap on it. That means that you are allowed to buy crude oil and refine it, this is within the sanctions system. But making money out of it, bringing more money to Russia, using this sanctions system to benefit from it is not the idea of it," said Habeck.
The comments come on the heels of the next BRICS summit in South Africa next month. The BRICS alliance will decide on the formation of a new currency to challenge the U.S. dollar's global reserve status. BRICS is an acronym for Brazil, Russia, India, China, and South Africa.