Rumors are doing the rounds that Rockstar Games' production Grand Theft Auto 6 might integrate cryptocurrency in its gameplay. Speculations are rife that mafia bosses will reward the main character in GTA 6 with cryptocurrency after completing their missions. The gossip turned into a frenzy on social media with GTA pages going overboard by spinning new rumors.
However, despite all the noise and banter, Rockstar Games has not confirmed or refuted the rumors and chose to remain mum. Rockstar Games has never given out statements on rumors and their game development is hard to be leaked online.
Nonetheless, the former president of Rockstar North, a subsidiary of Rockstar Games, Leslie Benzies who helmed GTA 5 reacted to cryptocurrency and NFT concerns. Benzies who now helms the ambitious-sounding game titled 'Everywhere' is hiring for blockchain-specific positions.
Also Read: JP Morgan plans to Explore Crypto, Web3 Payment Opportunities
The game has three open positions on blockchain and NFTs specifically. You can read more details about 'Build A Rocket Boy' production games hiring blockchain positions here. The upcoming game Everywhere was unveiled during Gamescom.
However, the studio released a statement saying that the blockchain positions are open for "research positions" only.
When pressed about the blockchain openings for Everywhere, Benzies was put in a spot at Gamescom to respond.
He said that they are "not trying to make a normal game" and will create a "whole new world for gamers where they can play, watch, share, create, and hang out with friends". He added, "Our intent has always been to push the boundaries of what a video game can be".
However, Benzies spoke about Everywhere game integrating cryptocurrency and not GTA 6. The former Rockstar Games president avoided questions related to GTA and spoke about his upcoming game 'Everywhere', which is touted to be released in 2023.
What is Everywhere Game?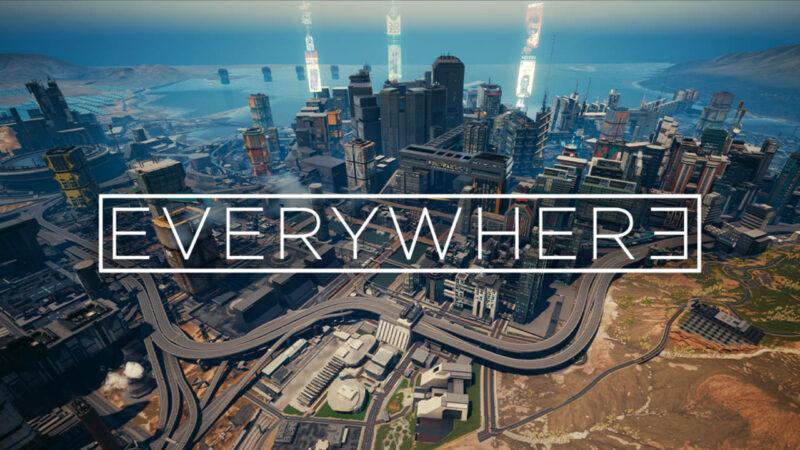 Everywhere is an upcoming open-world video game developed by Build A Rocket Boy production. The video game is still in development and will have a cooperative multiplayer.
It is reported that Everywhere could compete with Grand Theft Auto and challenge its position in the open-world gaming segment.
However, whether Everywhere will be a success or fail will be known only after it is released. On the other hand, Rockstar Games is working on GTA 6 and is on a hiring spree lately. Nonetheless, the release date for GTA 6 remains to be unknown.
Also Read: Ethereum Price: How High Will ETH Go Ahead of the Merge?