In late June of this year, Harmony's Horizon bridge was hacked. The perpetrators stole nearly $100 million from the attack. The attack affected 65,000 wallets and 14 asset types. Horizon is Harmony's bridge to the Ethereum, Binance Chain, and Bitcoin Networks. The network said that the Bitcoin bridge was not compromised and remained safe.
The stolen assets were later traced to the North Korean group Lazarus.
Nonetheless, the Harmony team has just announced a proposal to reimburse their clients. The reimbursement will occur with the network's native token, ONE, and will take place over a three-year period. However, the team said that they are unable to offer any option that requires quick payment due to Harmony's present financial situation.
Instead, the team proposes to hardfork the blockchain and create new ONE tokens. According to the announcement, monthly distributions will be placed, and token claims can be made whenever they become available for the afflicted wallets.
The team has given two options to affected clients.
Options for Harmony users
The first option will allow for a 100% reimbursement. For this, the network will have to mint additional 4.7 billion ONE tokens. The move will lead to a 3-year monthly distribution of 138M tokens. Moreover, the value comes to $2.7 million, with a token price of $0.020.
On the other hand, the second option will allow for 50% reimbursement, with the creation of 2.48 billion ONE tokens. This again will be a 3-year monthly distribution system, with 69M ONE token every month. The value comes to around $1.38M, with a token price of $0.020.
Furthermore, the announcement stated that,
"The amount of ONE distributed will be based on the USD value of tokens lost across impacted wallets"
The vote is set to begin on the 1st of August. The team has also provided a timeline for their plans.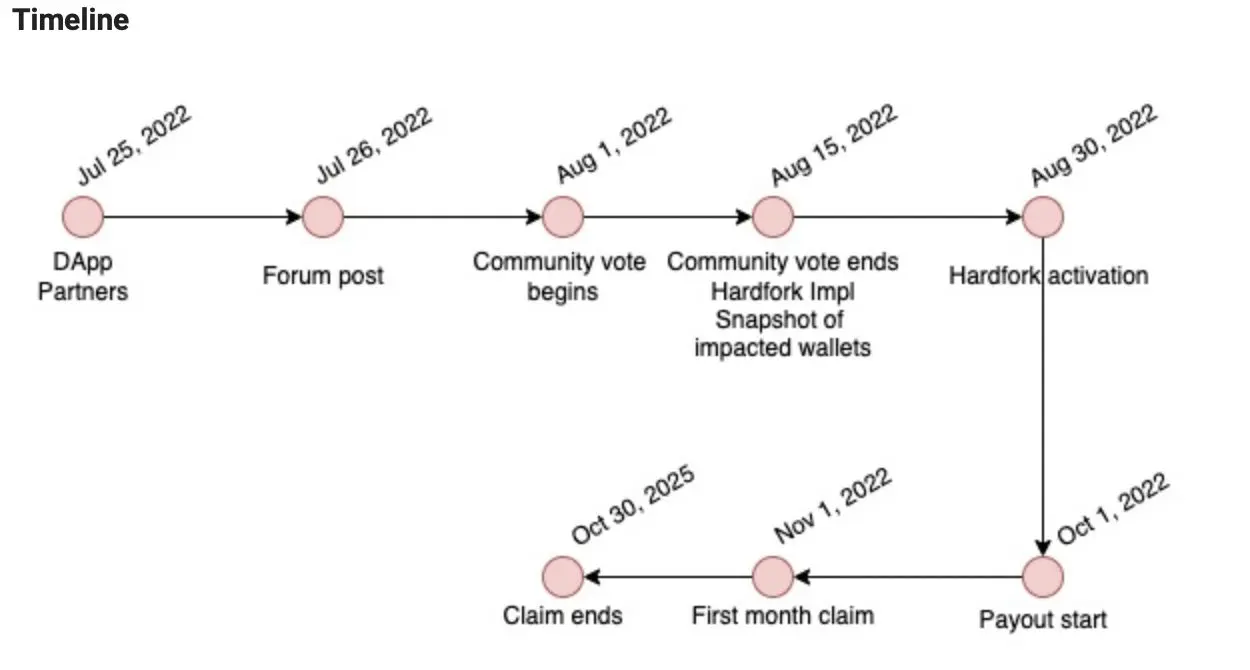 Community backlash
Harmony's plans have met with a lot of backlash from the community. Many are concerned that the creation of the new tokens will lead to the price going down.
Some have even called the proposal "ridiculous." A majority of comments in the Twitter announcement post are negative. Nonetheless, a very small number of users stand by the company's decision.
Additionally, the community compared the reimbursement method to that of Terra's. The Terra network voted to hardfork the blockchain and create a new network. Moreover, the community is disappointed with Harmony's lack of communication for weeks.
At press time, Harmony (ONE) was trading at $0.01990868, down by 23.3% in the last seven days.