Polygon publishes a blog post about how the platform has fared over the last six months and what it has in store for the rest of the year. The official blog post outlines the remarkable journey that Polygon went through in the first six months of 2022 and highlights all the milestones that it achieved.
Polygon highlights the achievements, beginning with the revelation of a $2 million fund invested in hackathon bounties and Gitcoin commitments. It also didn't fail in flexing about the number of apps running on Polygon, recording over 19,000 as of April. There has been a significant increase of 7,000 applications since January. It also highlighted the number of monthly transactions that crossed 90 million.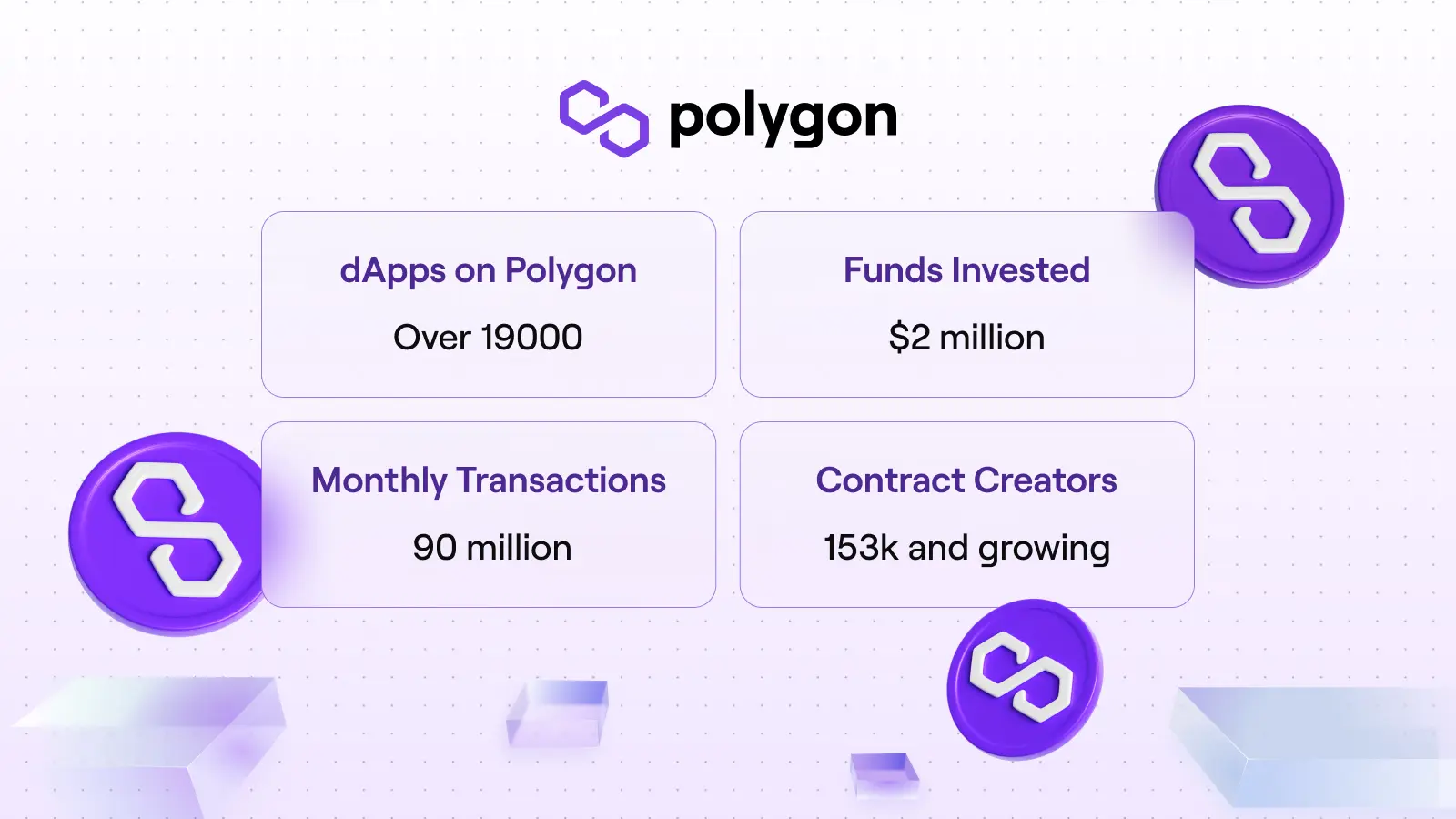 Additionally, speaking about different initiatives by Polygon, the team has committed $1 million to Gitcoin to fund public goods. It has also launched the Polygon Fellowship Class of 2022, which has already bagged 10,000 applicants for just 50 spots.
Polygon also spoke about going green with its mission to fight the climate crisis. As a part of this, it has spent $400,000 on high-quality carbon credits as a part of emitting its CO2 emissions.
It definitely didn't fall short in partnerships, as it has partnered up with Meta, Adidas, Prada, HTC, Reddit, Coinbase, Robinhood, and many more.
What's in store for Polygon for the rest of the year?
As far as the next six months of the year are concerned, Polygon definitely has several ideas and developments up its sleeve. The ultimate goal is to have over a million developers join its ecosystem.
In terms of product development, it will be giving the developers more power, especially in the zk space. It is also planning to host a fleet of events in the next six months including ETH Seoul, ETH Mexico, ETH Lisbon, and many more.
Polygon is also planning to accelerate the best projects with collaborations and partnerships with the best firms out there.