The bearish regime has caused far more damage than expected. With cryptocurrencies struggling to get out of the red zone, losses were evident all over investors' portfolios. Litecoin [LTC] seemed to be enduring a much bigger problem. The chances of its recent upgrade, MimbleWimble not moving forward, were high.
MimbleWimble Extension Blocks [MWEB] made its debut this year after two long years of its announcement. Litecoin decided to embark on its privacy journey through this upgrade. With MWEB, users had an option to carry out confidential transactions that would shield details like the recipient's name, address, and the amount transferred. While the network was busy celebrating this development, much work was still left.
David Burkett, the man behind the project, has been working on it for years, but the bearish run has halted the crowdfunded project. Earlier today, Burkett took to Twitter and pointed out how his pay scale took a hit thanks to the invasion of the bears.
After revealing the progress that MimbleWimble had made in June, Burkett went on to note how he was getting paid enough before the bear market. But the abrupt downfall has worried his family.
While asking for donations, he noted that MWEB had much work left to do. The Litecoin network hopes to bring MWBE to more LTC wallets. One LTC dev wrote,
"This requires a design which wallet developers can reference to use MWEB without having to download the entire Litecoin blockchain (~70GB)."
This means Burkett needed to be funded to move forward.
Litecoin and its downtrend
Litecoin has existed for the longest time now. The project emerged as the digital silver to Bitcoin's gold. However, with the emergence of new cryptocurrencies, LTC took a back seat. As LTC is the 19th largest cryptocurrency, it was trading at a low of $49.93. The altcoin was 87 percent below its all-time high of $412.96.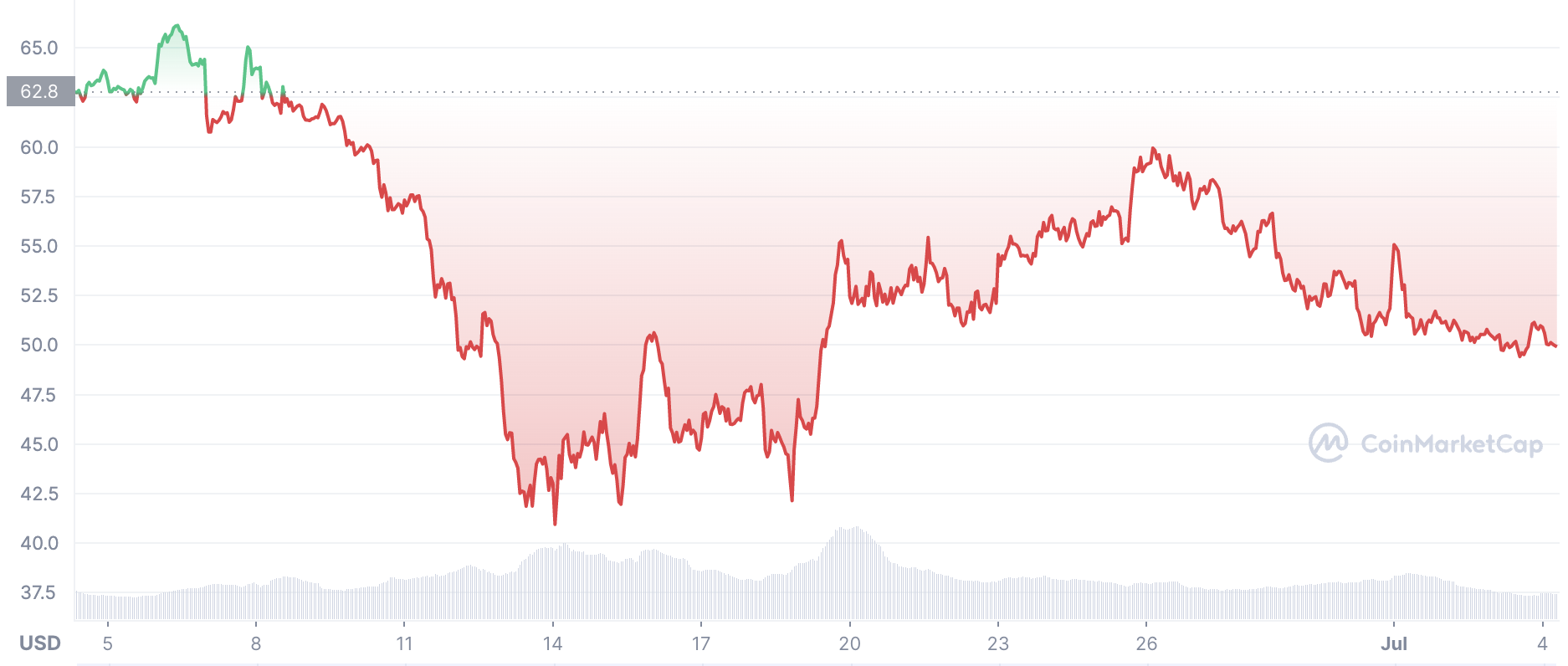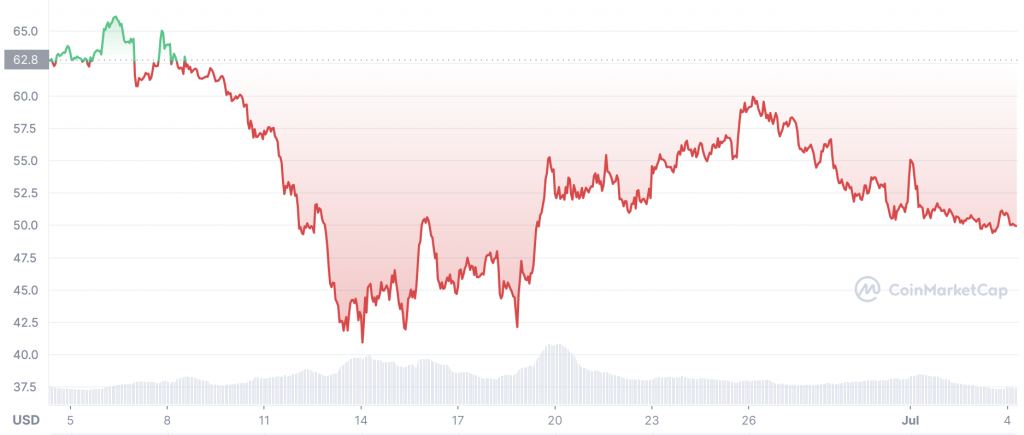 The depleting price of Litecoin urged its investors to question the devs. When Burkett asked for donations, one Twitter user noted that nobody made profits from LTC. While several expected LTC to shoot up following the launch of MWEB, it should be noted that it's rarely the case.
Developments like these certainly bring out temporary surges in the coin price. However, it takes a while for them to have an organic impact on the network. With ongoing scrutiny against Litecoin's MWEB from exchanges and governments, LTC is speculated to take a while to attain a big surge.