As we bring a close to the first quarter of 2022, let's take a look at how our favorites in the memecoin have fared so far. For this list, we will be looking at the OG dog coin, Dogecoin (DOGE), its rival Shiba Inu (SHIB), the Floki Inu token (FLOKI), and SafeMoon (SFM). 
2022 has been rocky with conflicts affecting people's lives and well as markets, but at the same time, there have been exciting developments in every major crypto project. 
Dogecoin (DOGE) 
DOGE did not start the year with smiles. The OG memecoin saw a plunge by as much as 23% in the first 10 days of 2022.  DOGE hit its lowest this year on the 24th of February, reaching $0.1067.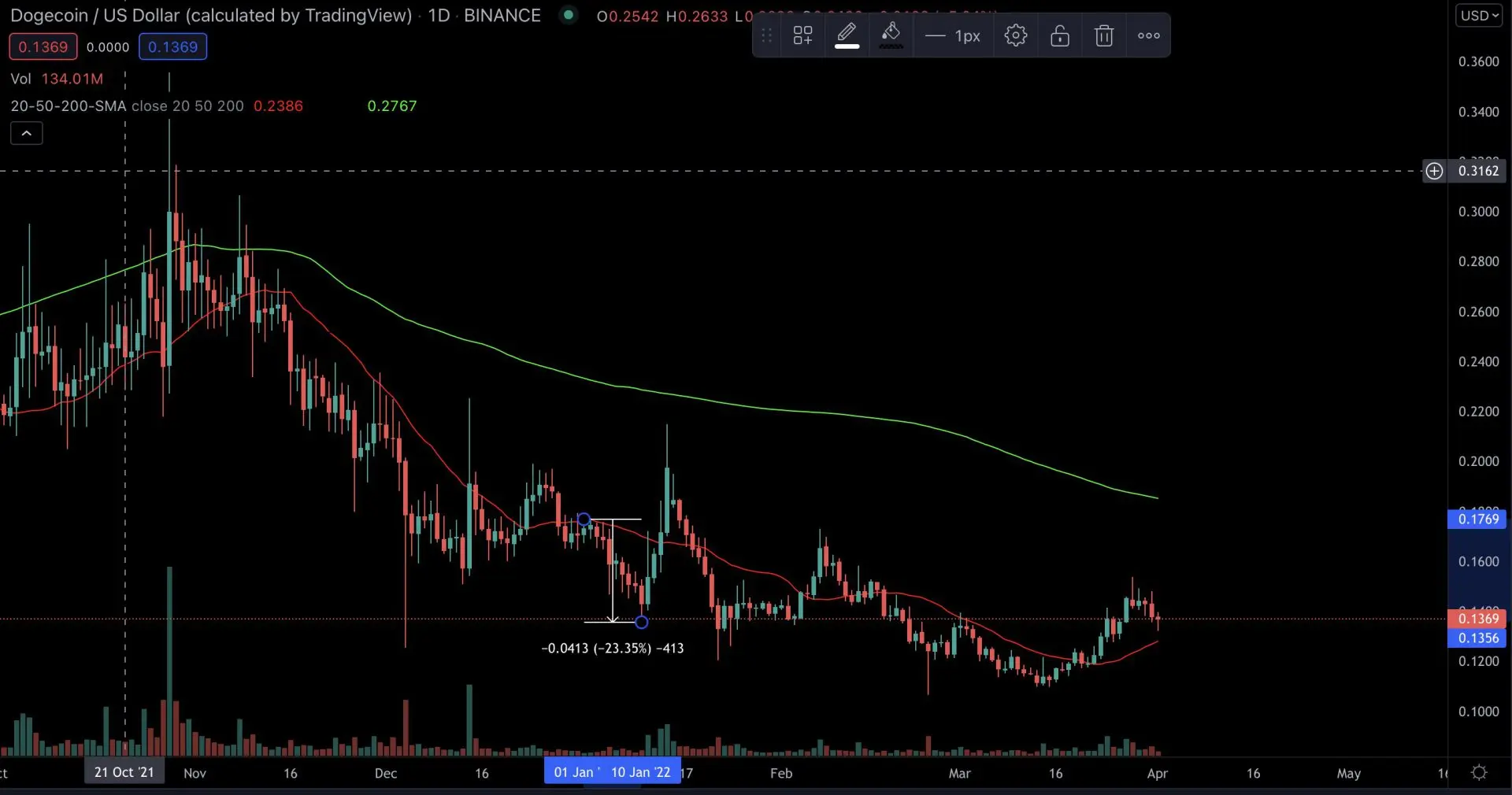 However, Dogecoin has been performing strongly in terms of price since mid-March. If the token's movements are closely examined, it can be seen that it had a parabolic recovery in March. DOGE locally bottomed out at $0.1099 on the 13th, after reaching a high of $0.1390 on the 1st of the month.
Although DOGE has seen some adoption cases in 2022, such as AMC, the token has not done as well as one would have hoped. So far DOGE's value has plunged by up to 25% in Q1 of 2022.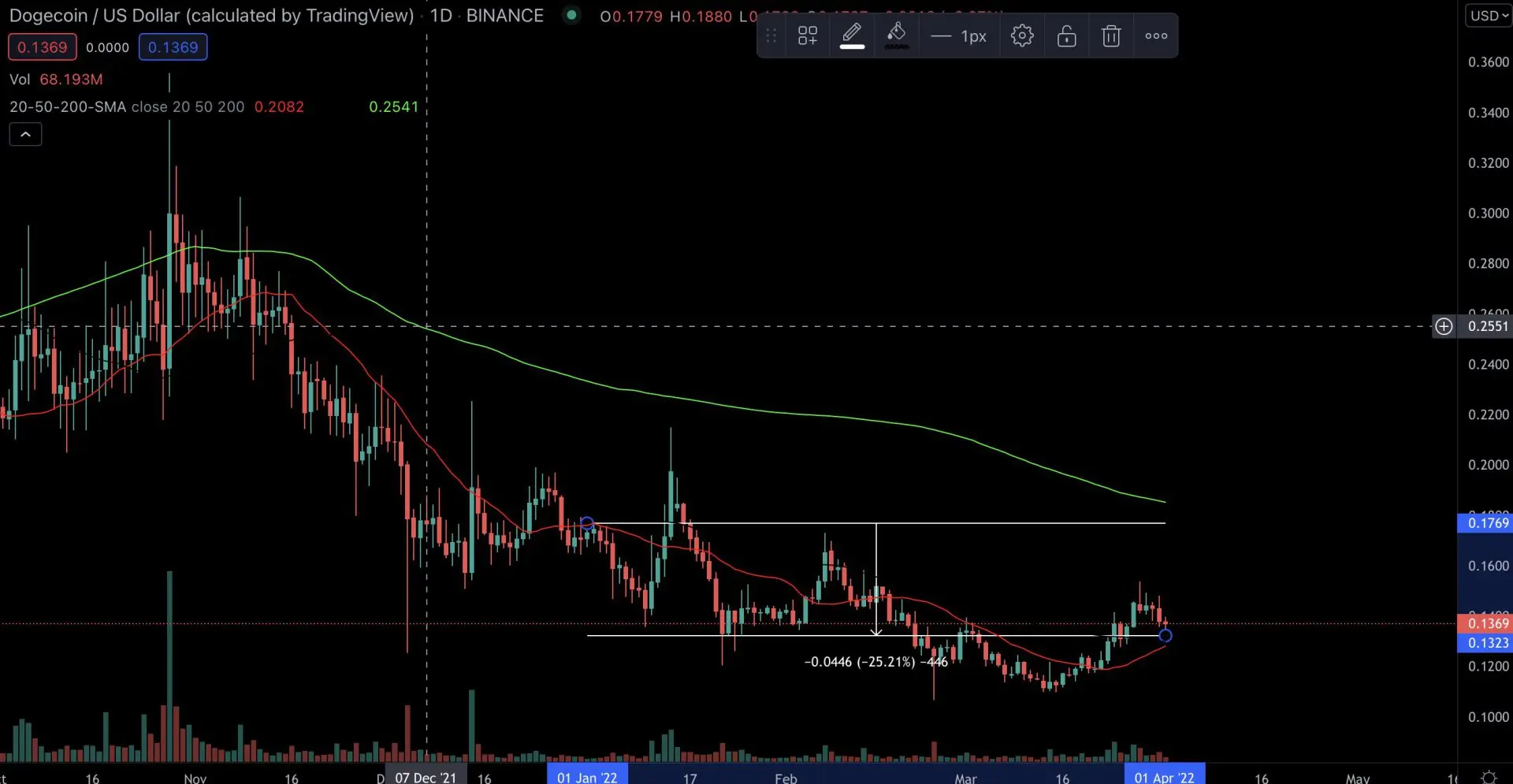 At the time of publication, DOGE was trading at $0.137283.
Shiba Inu (SHIB)
Launched in August of 2020, Shiba Inu has had quite an eventful year so far. The popular memecoin recently surpassed the 3 million followers mark on Twitter, solidifying its popularity and growth.  
SHIB's price has seen some volatility, with January seeing a dip by as much as 25% in the first 10 days. SHIB hit its lowest this year on the 22nd of January, reaching $0.00001651.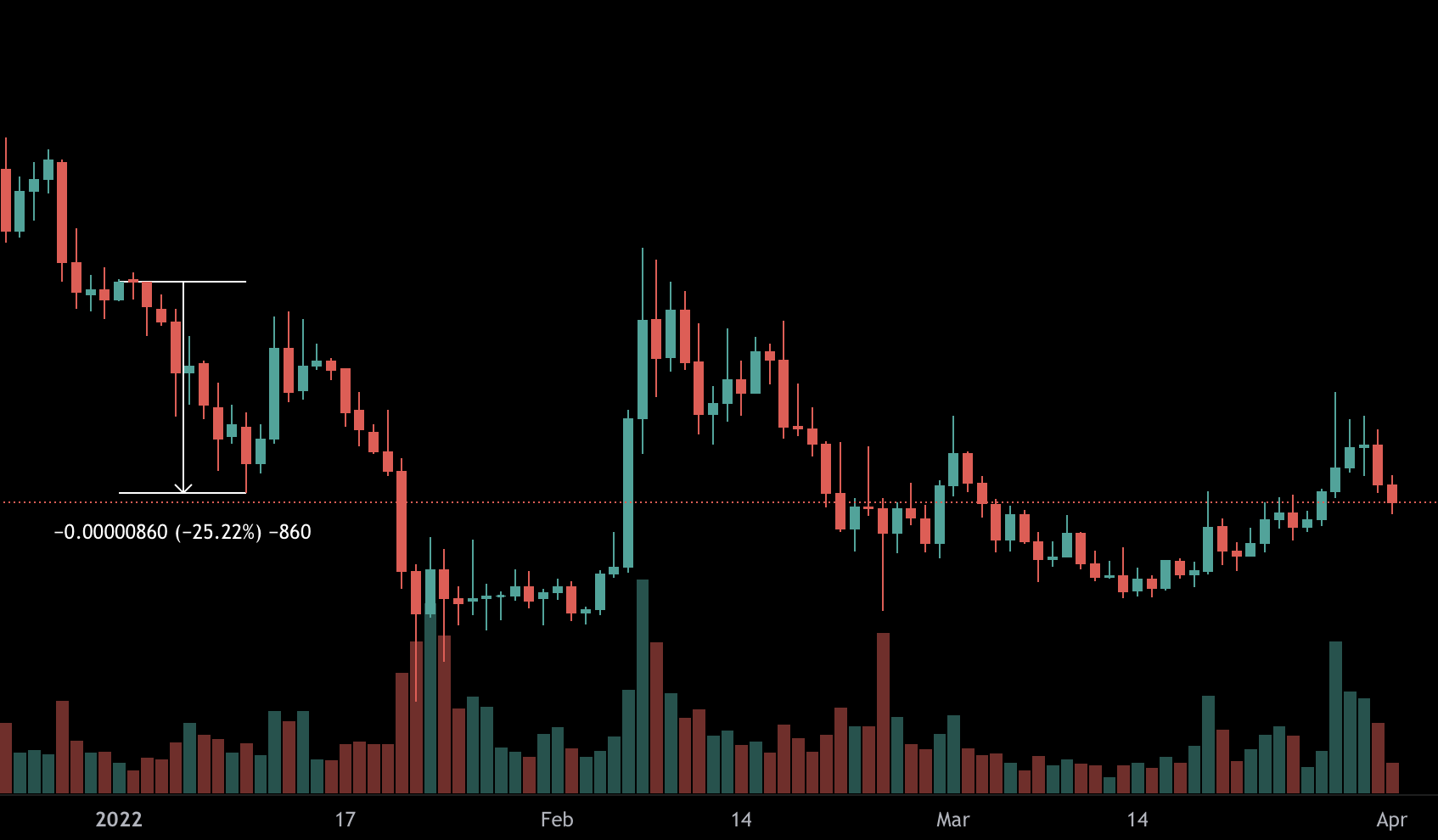 It did some positive action with gains of up to 105%, between the 22nd of Jan and the 7th of Feb. However, the overall trend for SHIB has mostly been bearish for the better part of the first quarter.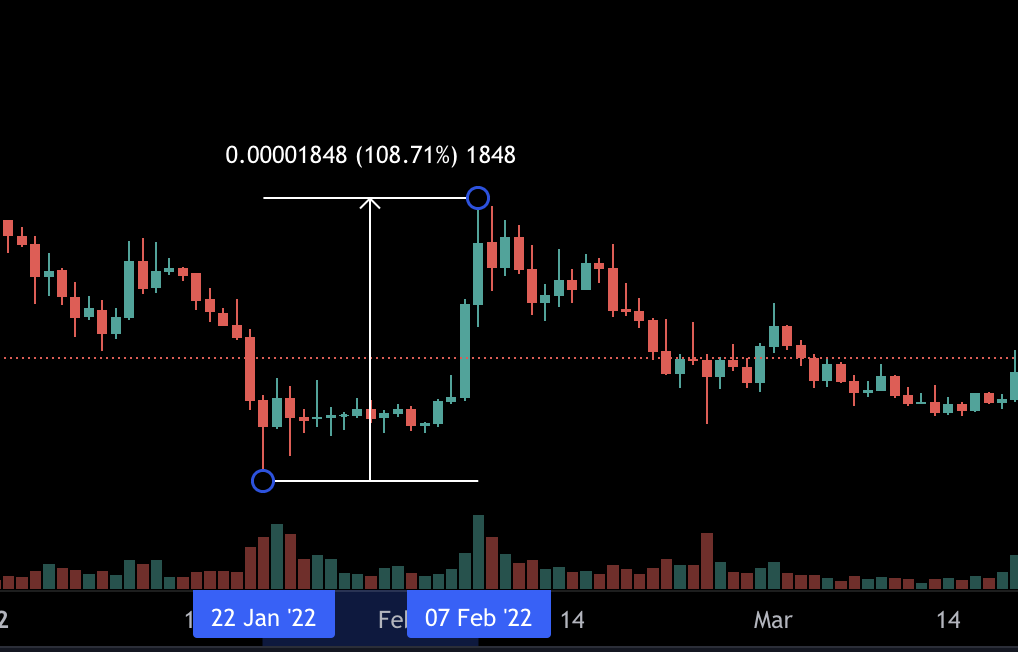 Shiba Inu, however, has grown in the community space with many small businesses accepting SHIB as a form of payment. Apart from small-scale adoptions, SHIB has also revealed its first NFT with Welly, and also with John Richmond, the renowned fashion designer. 
Apart from the adoptions and collaborations, Shiba Inu has also revealed some updates with regard to the token. The team has revealed that ShibaSwap 2.0 will contain a dedicated burn portal. This will help to limit the number of SHIB tokens in circulation. 
Shiba Inu has also revealed their metaverse plans with SHIB: The Metaverse. 
At the time of publication, SHIB was trading at $0.00002552.
Floki Inu (FLOKI)
Floki has had a tough time in 2022 so far. The memecoin coin went down by as much as 44% of its value in the first 10 days of the year. The coin reached its lowest this year on the 23rd of January, at $0.00001400.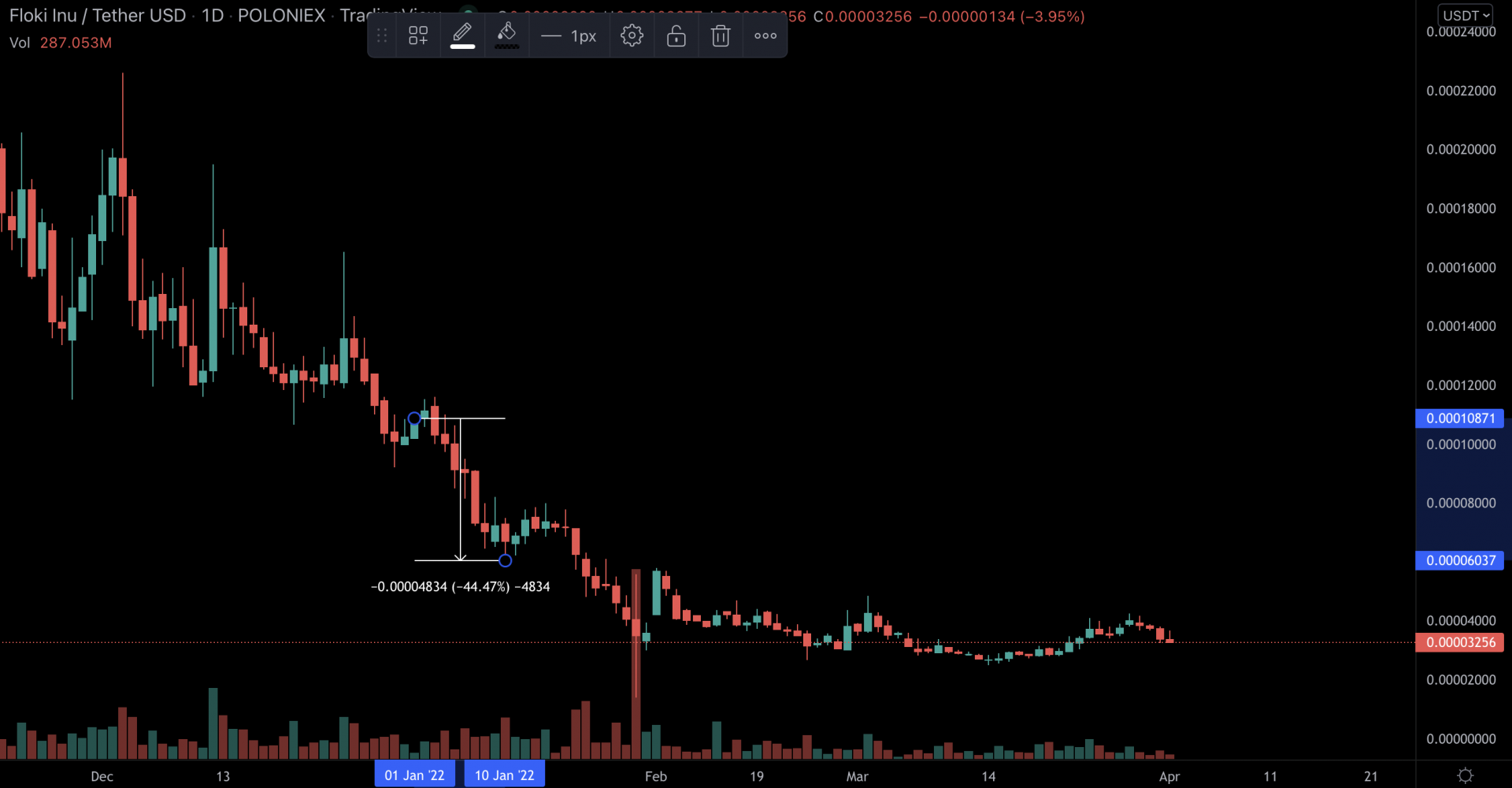 The token has been on a downtrend for all of this year, with almost no recovery so far.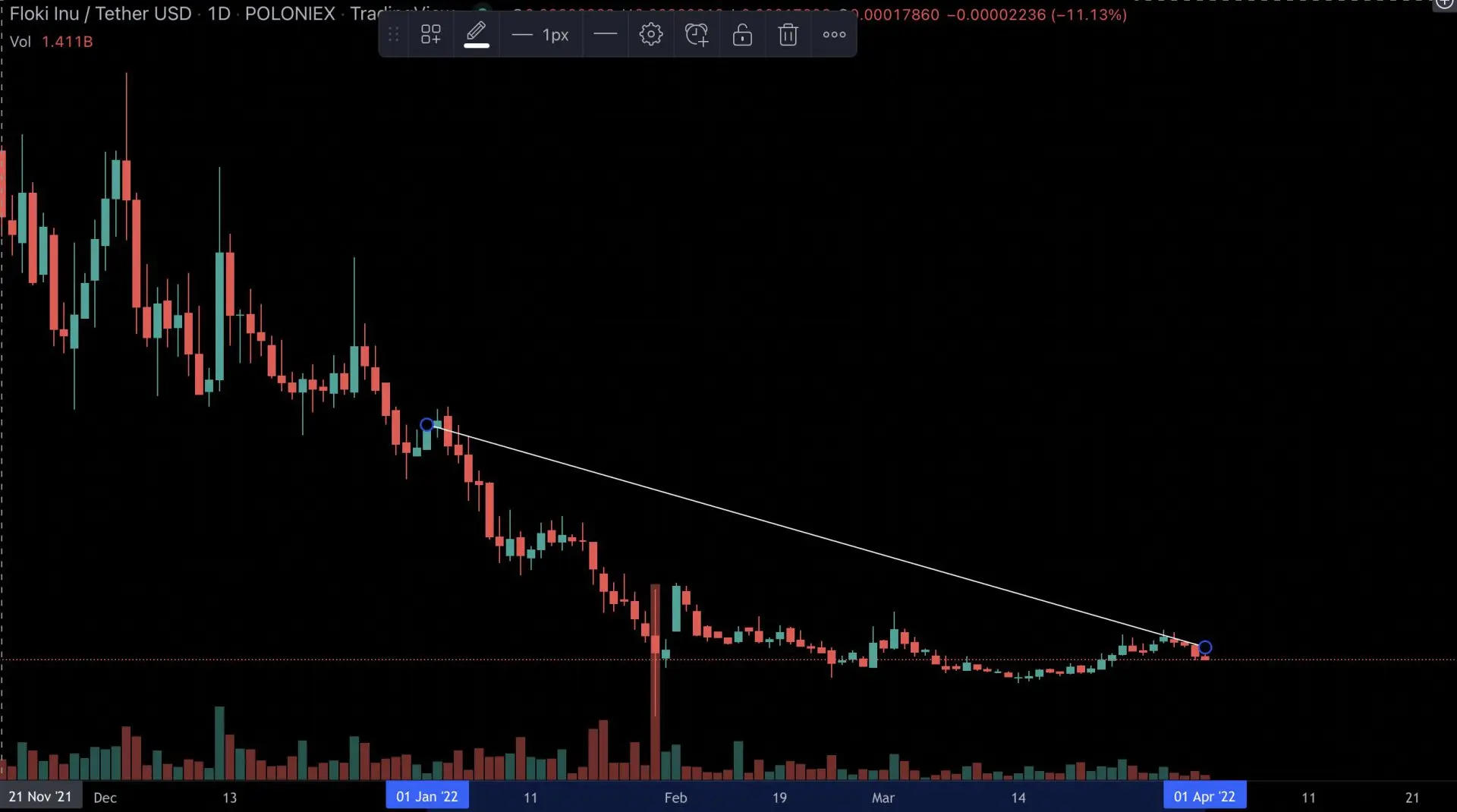 However, Floki has seen some success with its metaverse, Valhalla. Valhalla was named one of the top metaverses to watch in 2022 by InvestorPlace, a renowned crypto publication.
At the time of publication, FLOKI was trading at $0.00003354
SafeMoon (SFM) 
SafeMoon is another popular cryptocurrency that has had many positive developments and updates so far this year. 
The, like all other coins, did not start with all smiles. The SFM token lost up to 17% in the first 10 days.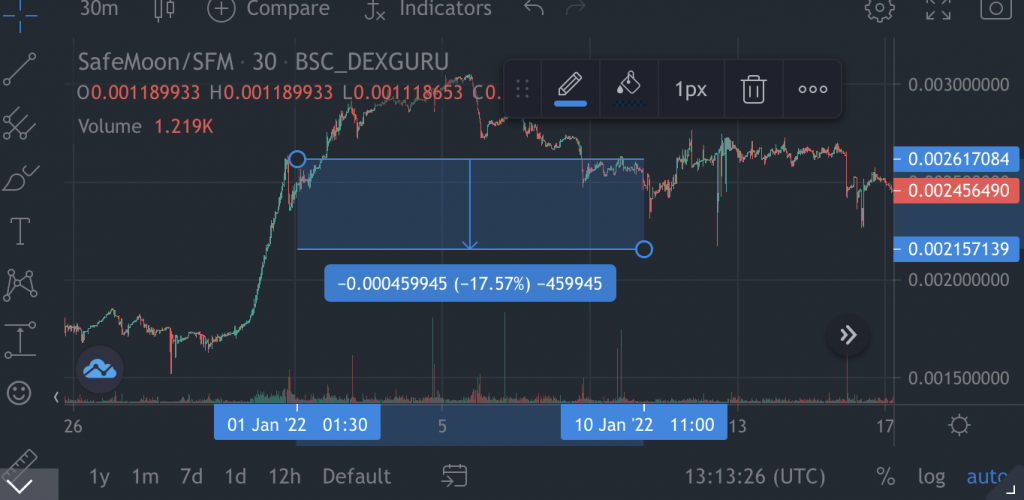 March is the anniversary Month for SafeMoon (SFM), the team released several updates and "presents" for the fans and users. MoonPay was up and running, with 0% fees for a part of the month of March. 
SafeMoon also changed its website domain to dot com, which is a global standard. 
Additionally, just today, the SFM team released a video special announcing their plans for the year. SafeMoon aims to launch its card in Q2 of 2022, and this has had the fans eagerly on the edge. SafeMoon also plans to release its NFT venture soon. 
At the time of publication, SFM was trading at $0.00110011.