OpenAI's introduction of ChatGPT propelled artificial intelligence into the mainstream, capturing significant attention in a short span of time. The platform achieved a remarkable milestone by amassing 100 million monthly active users, setting a record for the fastest-growing user base. With ChatGPT's widespread adoption, OpenAI was thriving. However, this period of AI enthusiasm proved to be short-lived, as the network witnessed a decline of 10% in traffic during June.
Based on the latest data, ChatGPT experienced a 9.7% decrease in desktop and mobile web traffic during June. The site also saw a decline of 5.7% in unique visitors. This was followed by an 8.5% decrease in the average time users spent on the site. In the United States, the month-on-month traffic decline for the website was recorded at 10.3%.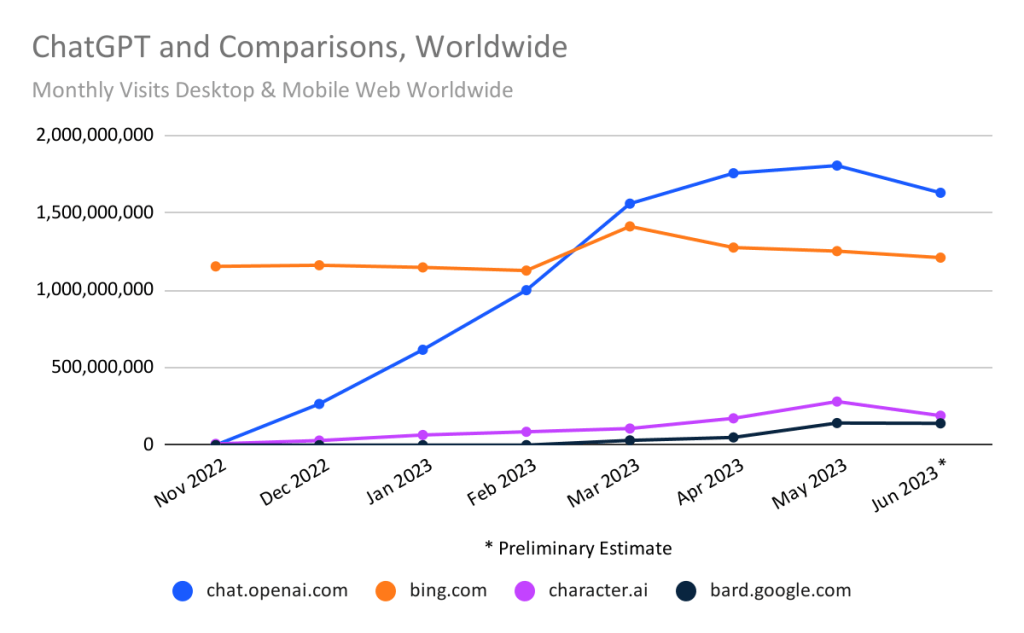 Also Read: ChatGPT Touched 100 Million Monthly Active Users in January, Says Study
Has ChatGPT lost its charm?
There are numerous factors that could explain the decline in traffic for the AI tool. One of the contributing factors is the release of the ChatGPT app exclusively for iOS users, which occurred in May. Within just one month, the app raked 500,000 downloads, leading to a shift in traffic from the website to the app. As a result, the level of interest in the website likely experienced a decrease.
Also Read: Open AI Announces New ChatGPT App for iOS
A significant majority, comprising 61%, of ChatGPT's user base consists of individuals from Generation Z. This AI tool has gained considerable popularity for its educational applications. For example, according to a research report, respondents reported using ChatGPT for educational purposes, with 33% utilizing it for educational assistance. 18% rely on it to comprehend complex concepts, and 15% use it to acquire new skills. While 4% users admitted to using it to cheat on their homework, it has also aided 3% of the individuals in studying for tests.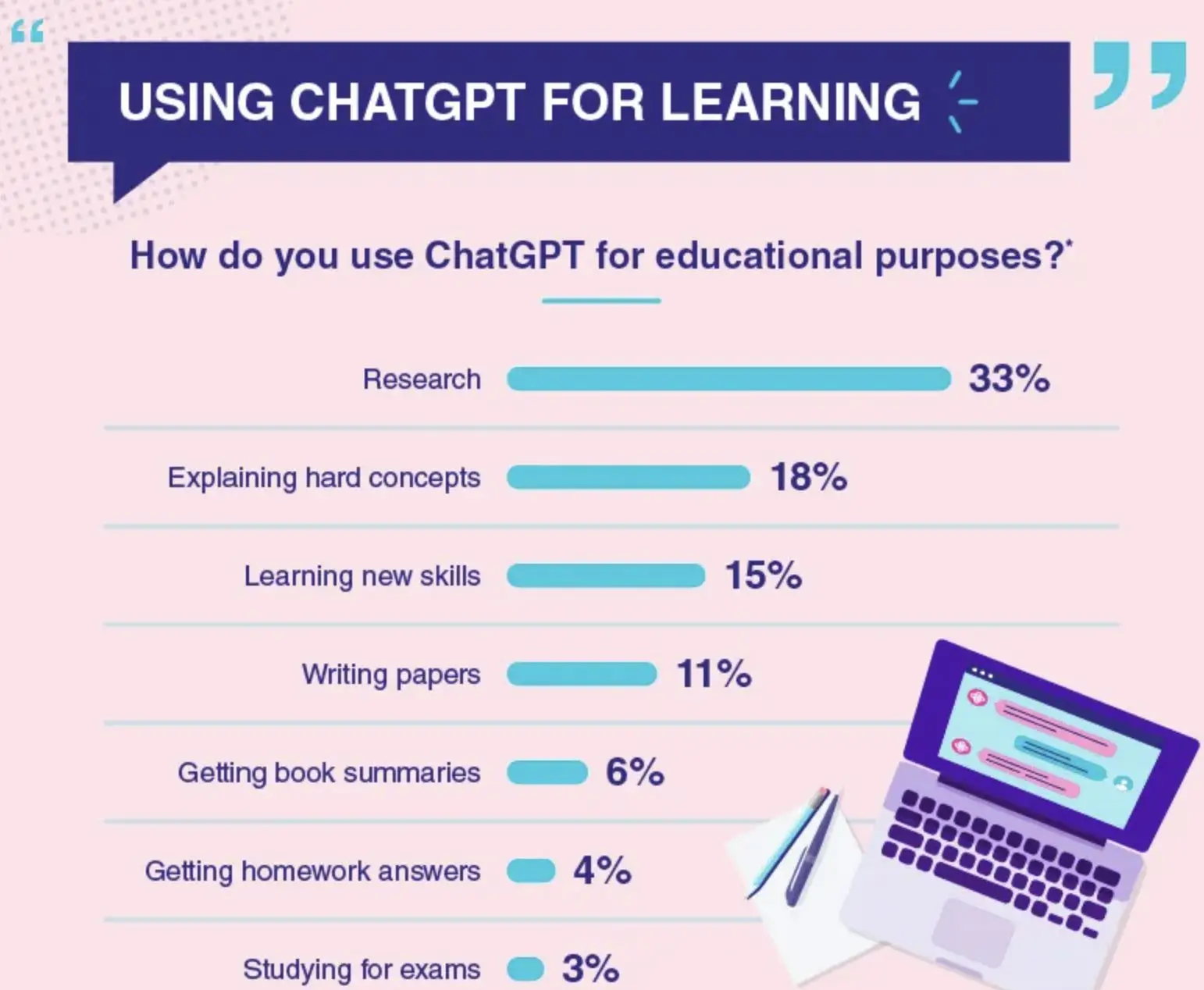 The decline in ChatGPT's user base may be attributed to the current summer break. This is especially true since a significant portion of its users are located in the United States.
Following the introduction of ChatGPT, numerous individuals and organizations were inspired to develop their own AI tools. These tools range from those resembling ChatGPT to others aiming to address its limitations. As a result, there is a possibility that attention is shifting toward these alternative platforms.