Over the last couple of days, Hong Kong has been making headlines for its crypto-friendly moves. The special administrative region has been embracing cryptocurrencies by allowing retail investments. The Hong Kong Securities and Futures Commission [SFC] released a statement earlier this week noting the possibility of retail investors trading large-cap assets like Bitcoin and Ethereum.
Retail investors will be able to trade popular digital assets on exchanges that have been granted agency licensing. These virtual asset trading firms must, however, consider Hong Kong's investor protection. Chinese journalist Wu Blockchain tweeted,
In accordance with the Hong Kong SFC's plan, only large-cap virtual assets that are part of at least two recognized indexes will be eligible for trading. Not all of these assets would be entertained by the SFC. Bitcoin Cash, Stellar Lumens, Ethereum Classic, Litecoin, Polkadot, and EOS, for instance, have fairly low liquidity.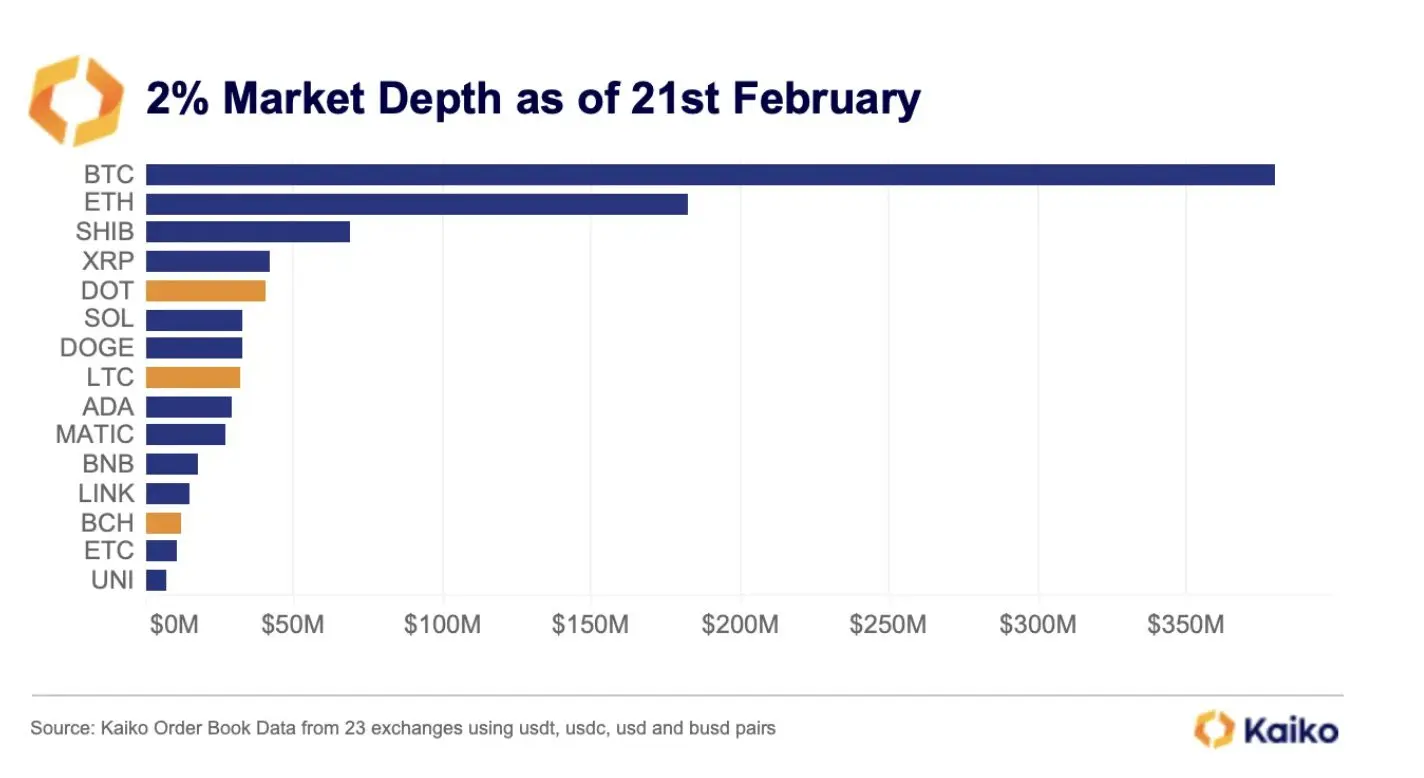 In addition, the market depth of these assets was also poorly ranked. Market depth is a market's ability to resist sizable market orders without materially affecting the asset's price. All of these factors have prompted many to believe that the Hong Kong watchdog might not include these "speculative tokens."
Which assets might make it into the Hong Kong cryptocurrency market?
The Hong Kong market may support assets like Dogecoin, Bitcoin, Ethereum, XRP, and others. This is because they warrant large liquidity. But Dogecoin, XRP, MATIC, and LINK are not part of the two indices, which is a major requirement.
Unlike Bitcoin, Dogecoin isn't part of the required number of indices. Nonetheless, the meme coin's chances remain high. Elaborating on the same, Kaiko stated,
"… some of the tokens that could be considered under the SFC's new rules aren't of the highest caliber, from both a fundamental and a liquidity perspective. This is actually an issue with index construction in crypto, but the SFC needs to properly account for liquidity as they may be excluding some tokens with better fundamentals and liquidity just because they aren't included in two indices."