Crypto.com token has risen by an astounding 244% in the month of November. At press time, the digital token continued to march forward, reaching an all-time high of $0.73. While the collective market was a little bearish, strong partnerships and development may have helped CRO token's credentials. At press time, Crypto.com had a market cap of $18 billion, jumping to 13th in the rankings.
Started with Coinbase listing, now with the L.A Lakers?
Now, crypto token is a native token for crypto.com exchange but on November 4th, Coinbase announced its listing on the platform. It was a major development as exchanges do not usually list other exchange tokens. The listing of CRO tokens came at the back of high customer demand as mentioned in the announcement, and it was only the beginning.
A few days back, Crypto.com struck another massive deal with the Los Angeles Lakers basketball team. The exchange inked a naming-rights deal with the basketball team for a whopping $700 million. Since the announcement, CRO tokens' value jumped by 80% in the chart. In addition, Crypto.com will also be an official partner of the LA Clippers and pro hockey's LA Kings.
What do the Crypto metrics say?
The marketing campaign and developments allowed CRO token to break away from this months long consolidation. However, now, the strong movements might come to a halt.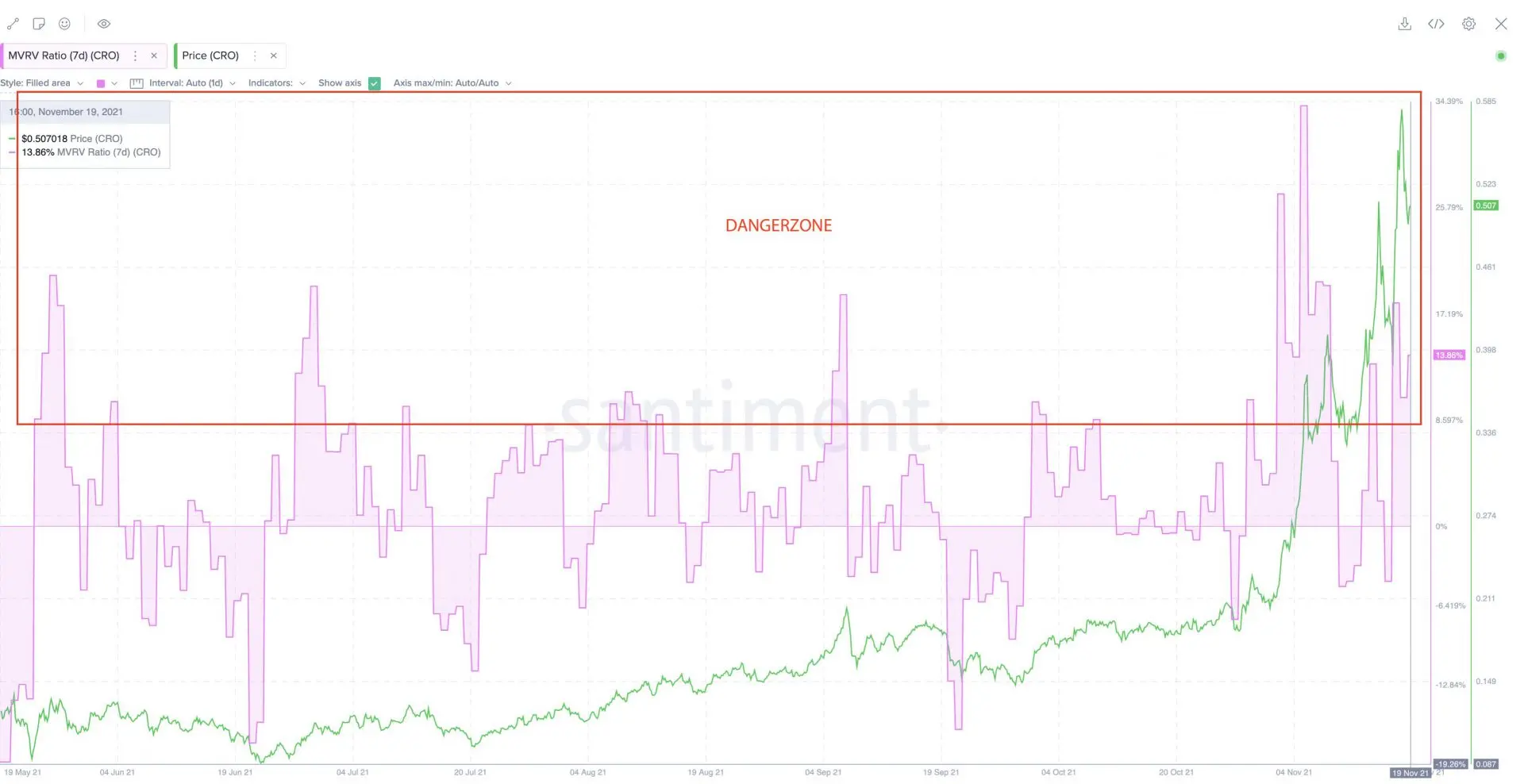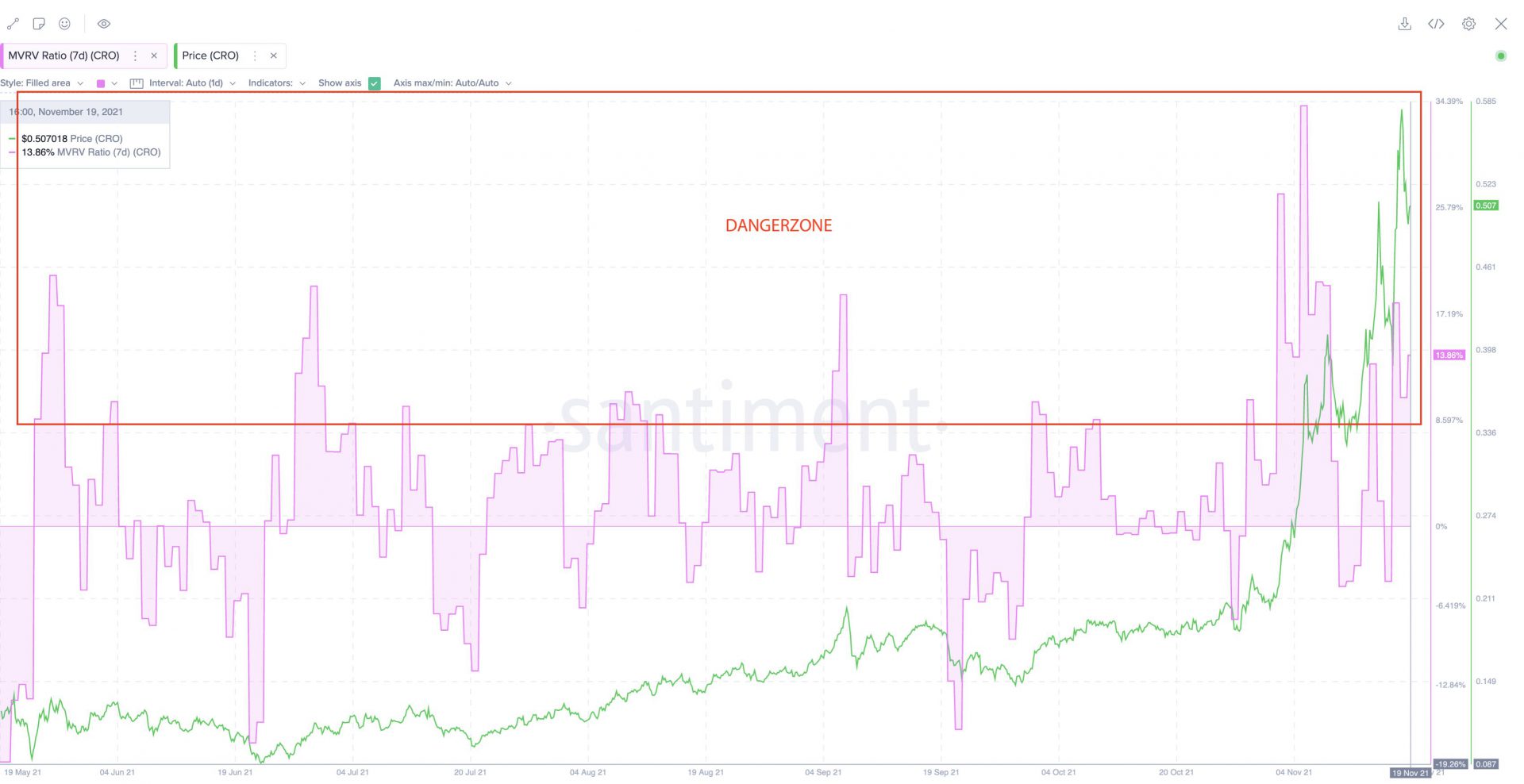 CRO tokens' Market Value to Realized Value or MVRV ratio reached dangerous levels as press time. Its higher value meant that short-term holders are presently at strong profit position. This could eventually allow them to take some profits out once the bullish momentum slows down.
In terms of network growth, Crypto.com had significant active addresses, and it has continued to rise with network growth. However, once price consolidates, active addresses are expected to drop down as well.
End of the Profit road?
At the moment, CRO continues to rise but the rally will eventually hit a wall. Regardless, its returns over the last couple of weeks has been massively impressive. The possibility of recovery rally would remain once the collective market surges in the industry.