How Much is Fubo TV?: Everything You Need to Know
Are you a sports enthusiast looking for a comprehensive live TV streaming service? Look no further than the Fubo Pro plan!
This article will delve into everything you need to know about the Fubo Pro plan, including pricing, channels, features, and more.
Whether you're a die-hard sports fan or enjoy a wide range of live TV content, Fubo Pro has got you covered. Let's dive in and explore the world of Fubo Pro!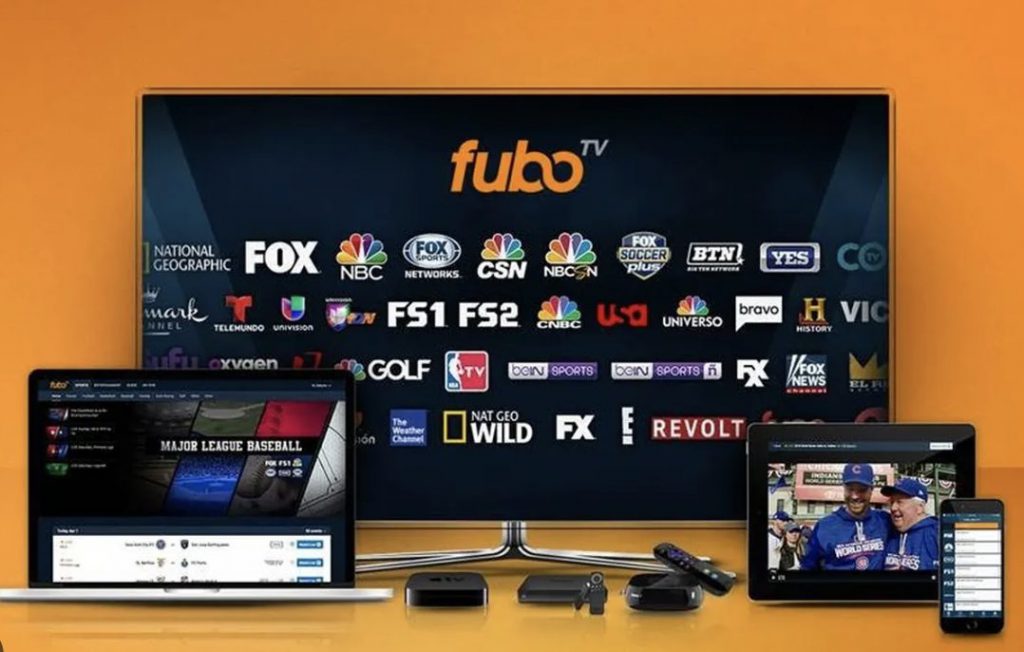 What is Fubo Pro?
Fubo Pro is a premium live TV streaming service that offers access to various channels, including sports, news, entertainment, and more.
Launched in 2015, Fubo Pro originally focused on soccer coverage but has since expanded to become a full-fledged live TV streaming service. With its impressive channel lineup and extensive sports coverage, Fubo Pro has gained popularity among sports fans and cord-cutters.
Accessible on various devices such as smart TVs, streaming boxes, mobile devices, and internet browsers, Fubo Pro provides a seamless streaming experience for users.
Whether you're at home or on the go, you can enjoy your favorite live TV content anytime, anywhere.
Also read: Justin Sun Reveals $8 Million ETH Heist on Crypto Exchange HTX
Pricing and Plans
Fubo Pro offers a range of channel packages to cater to different preferences and budgets. Let's take a closer look at the pricing and plans available:
Fubo Pro: $74.99/month
Around 150 channels
1,000 hours of cloud DVR storage
Up to 10 simultaneous streams on your home network (two on the go)
With the Fubo Pro plan, you can enjoy a diverse selection of channels, including local NBC, ABC, CBS, and FOX broadcasts for most areas.
You'll also have access to sports channels such as ESPN, ESPN 2, BIG Network, Golf, FS1, FS2, and popular entertainment networks like USA, MSNBC, HGTV, Comedy Central, MTV, VH1, and CMT.
The Fubo Pro plan covers a wide range of interests, ensuring something for everyone in your household.
Features and Benefits
Cloud DVR Storage
One of the standout features of the Fubo Pro plan is its generous cloud DVR storage. With 1,000 hours of storage, you can record and save your favorite shows, games, and events to watch at your convenience.
Say goodbye to missing out on live TV moments – with Fubo Pro, you can easily catch up on anything you've missed.
Simultaneous Streams
Fubo Pro allows for up to 10 simultaneous streams on your home network, meaning multiple members of your household can enjoy their favorite content simultaneously.
Whether you're in different rooms or using different devices, everyone can tune in to their preferred shows or games without any conflicts.
Additionally, you can enjoy two simultaneous streams on the go, perfect for staying entertained while traveling or on your mobile devices.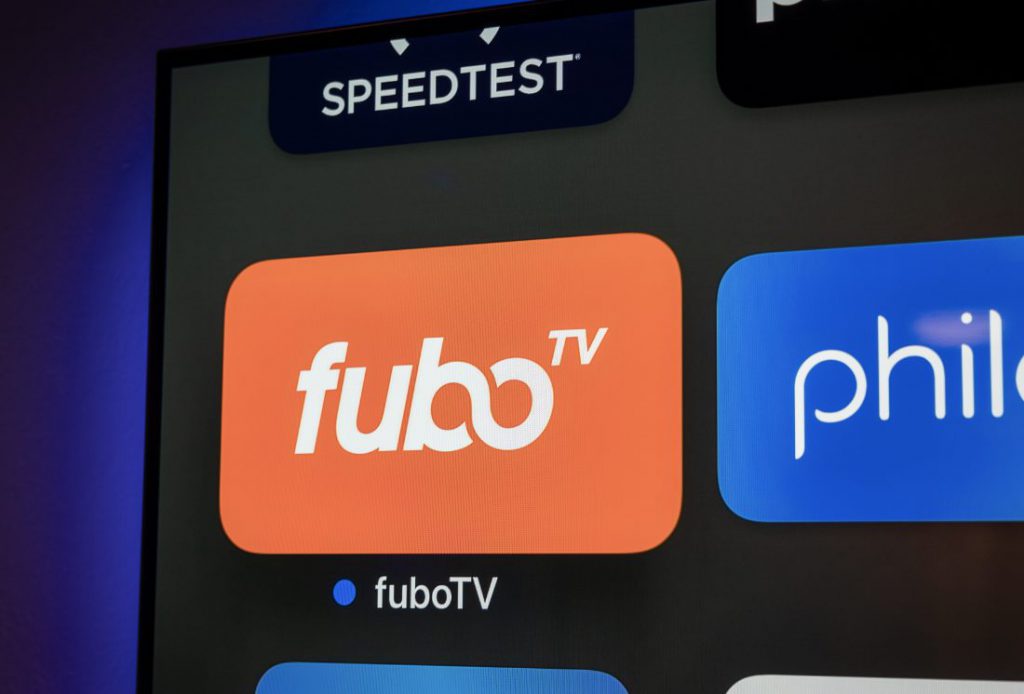 Unlimited Screens
With Fubo Pro, you can watch your favorite channels and content on unlimited screens within your home network.
Whether it's your smart TV, tablet, smartphone, or computer, you can stream on the device that suits you best.
No more arguments over who controls the TV – everyone can have their own screen and enjoy their preferred programming.
Free Seven-Day Trial
Curious about what fubo Pro has to offer?
You can try it out for yourself with a free seven-day trial. This trial period allows you to explore the extensive channel lineup, test out the features, and decide if fubo Pro is the right fit for you.
It's a risk-free opportunity to experience the benefits of live TV streaming without committing to a long-term subscription.
Premium Channels and Add-Ons
In addition to the comprehensive channel lineup, fubo Pro offers various premium channels and add-ons to enhance your viewing experience.
You can customize your subscription by adding premium channels like Starz and Showtime for an additional monthly fee. These premium channels provide access to exclusive content, movies, and series, giving you even more entertainment options.
fubo Pro also offers add-on packages such as Sports Plus with NFL RedZone, which includes additional sports channels like NBA TV, PAC12 channels, and the Tennis Channel.
If you're an international sports fan, you can opt for the International Sports Plus package, which features Spanish-language channels, Fox Deportes, and ESPN Deportes. These add-ons allow you to tailor your subscription to your interests and preferences.
Sports Coverage
As fubo Pro's roots lie in soccer coverage, it comes as no surprise that sports fans will find a haven of live sports on this platform.
You'll never miss a game or match with channels like ESPN, ESPN 2, NBA TV, NFL Network, NHL Network, and more. From soccer to basketball, football to hockey, fubo Pro covers a wide range of sports, ensuring that sports enthusiasts have access to their favorite leagues and events.
Spanish Language Channels
fubo Pro recognizes the importance of catering to diverse audiences, including Spanish-speaking viewers.
With the fubo Pro plan, you'll have access to a selection of Spanish language channels, providing content tailored to Spanish-speaking households.
Channels like ESPNHD Deportes, Fox Deportes, GalaVision, Nat Geo Mundo, Sony Cine, Univision, and more offer various programming options for Spanish-speaking viewers.
How to Sign Up for fubo Pro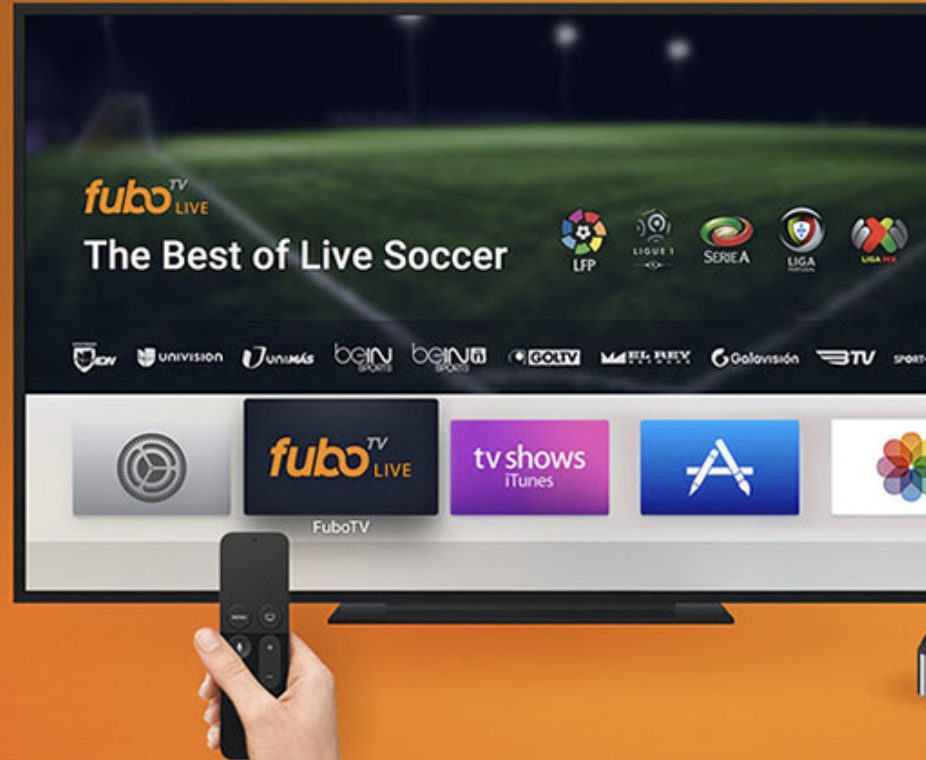 Ready to experience the world of fubo Pro? Signing up is quick and easy. Follow these steps to get started:
Visit the fubo Pro website on your preferred device.
Click on the "Sign Up" or "Get Started" button to begin the registration process.
Choose the fubo Pro plan and any additional add-ons or premium channels you'd like to include in your subscription.
Create an account by providing your email address and choosing a password.
Enter your payment information to complete the sign-up process.
Start exploring the extensive channel lineup and enjoy your favorite live TV content!
Remember, fubo Pro offers a free seven-day trial, so you can try it out risk-free before committing to a subscription.
Take advantage of this trial period to ensure that fubo Pro meets your streaming needs and preferences.
How to Cancel fubo Pro
If you decide that fubo Pro is not the right fit for you, canceling your subscription is straightforward. Here's how you can cancel your fubo Pro subscription:
Sign in to your fubo Pro account using your email address and password.
Navigate to your account settings or profile.
Look for the "Subscription" or "Billing" section.
Locate the option to cancel your subscription and follow the prompts to complete the cancellation process.
If you signed up for fubo Pro through a third-party device or platform, such as Roku, you may need to cancel your subscription directly through that service.
Be sure to check the specific instructions provided by the third-party provider to cancel your fubo Pro subscription successfully.
Is fubo Pro Right for You?
Now that you have all the information about fubo Pro, it's time to determine if it's the right choice for you. If you're a sports fan seeking comprehensive sports coverage, unlimited screens, and simultaneous streams, fubo Pro is an excellent option.
With its extensive channel lineup, cloud DVR storage, and premium add-ons, you can tailor your subscription to your specific interests and preferences.
However, it's important to note that fubo Pro's pricing may be higher compared to other live TV streaming services like Sling TV. If you prioritize affordability over a vast channel selection, you may want to explore other options.
Additionally, if access to channels like TNT for NBA games is essential to you, it's worth noting that fubo Pro currently does not offer this channel.
Conclusion
Ultimately, deciding to subscribe to fubo Pro depends on your individual viewing preferences, budget, and priorities.
Consider your entertainment needs, your desired sports coverage, and the channels you can't live without.
With its free seven-day trial, fubo Pro allows you to experience its features and content firsthand before committing.
So, are you ready to take your live TV streaming experience to the next level? Explore the world of fubo Pro and enjoy a wide range of channels, unlimited screens, and extensive sports coverage. Sign up today and elevate your entertainment options with fubo Pro!