Pancakeswap is by far the most successful DEX on BSC. Thanks to its large liquidity, it is growing moderately by the day in the blockchain scope and especially in recent months. 
The platform allows players to safely trade Binance Coin (BNB) and many other BEP-20 tokens without depending on other services. All trades on PancakeSwap perform automatically through smart contracts on BSC.

Yield Farming in Farms is an excellent way to earn CAKE bonuses on PancakeSwap. Unlike Sweets Pools, Farms require you to stake two tokens to get LP Tokens.
You can then stake the LP tokens in the Farm earn the bonuses. This lets you get CAKE while still holding a position on other tokens.
However, Yield farming involves a little more work to get the setup. You will need the LP tokens for entering the Farm. For instance, the CAKE-BNB Farm requires CAKE-BNB LP Tokens.
Getting the same LP Token will need liquidity provision for that trading pair. This means, for example, that for you to get CAKE-BNB LP Tokens, a liquidity provider for CAKE-BNB pair is required. However, the process is quite handy
How To Get Started with Pancakeswap Farms
1. Find Your Farm
You have to choose the Farm that you want to use. To find your Farm, you can visit the farm page and choose from the list of farms available in order of how new they are. At the top of the list, you will find CAKE-BNB and BUSD-BNB farms pinned.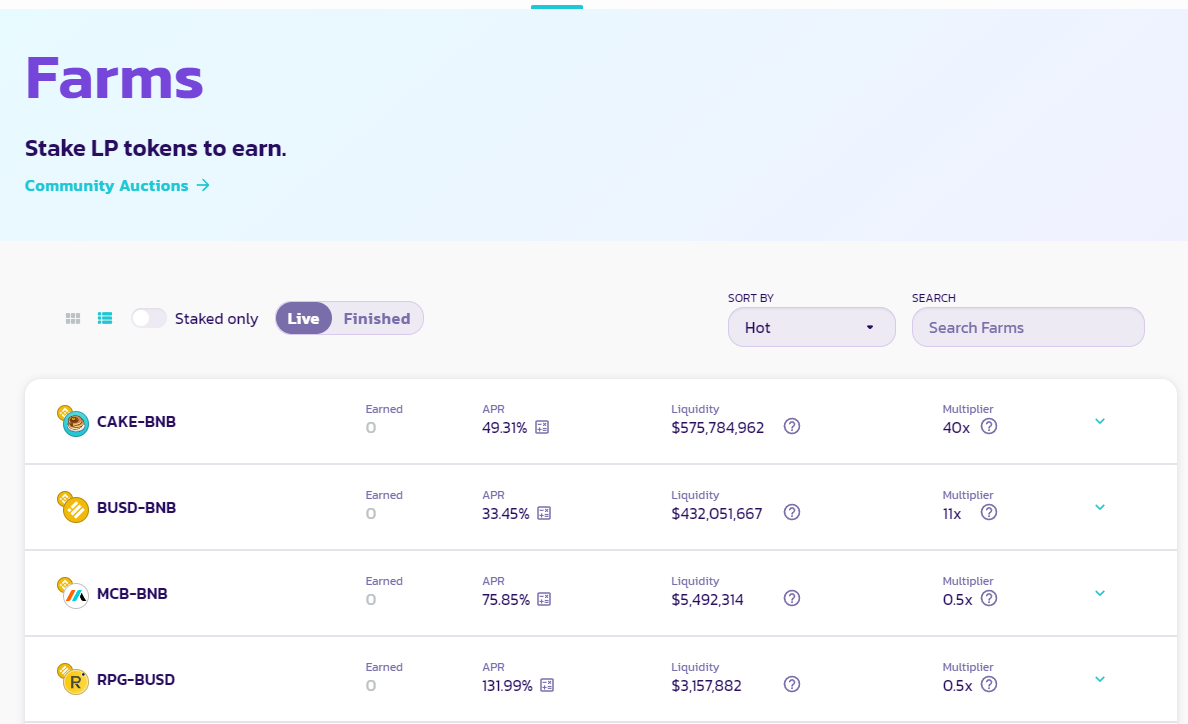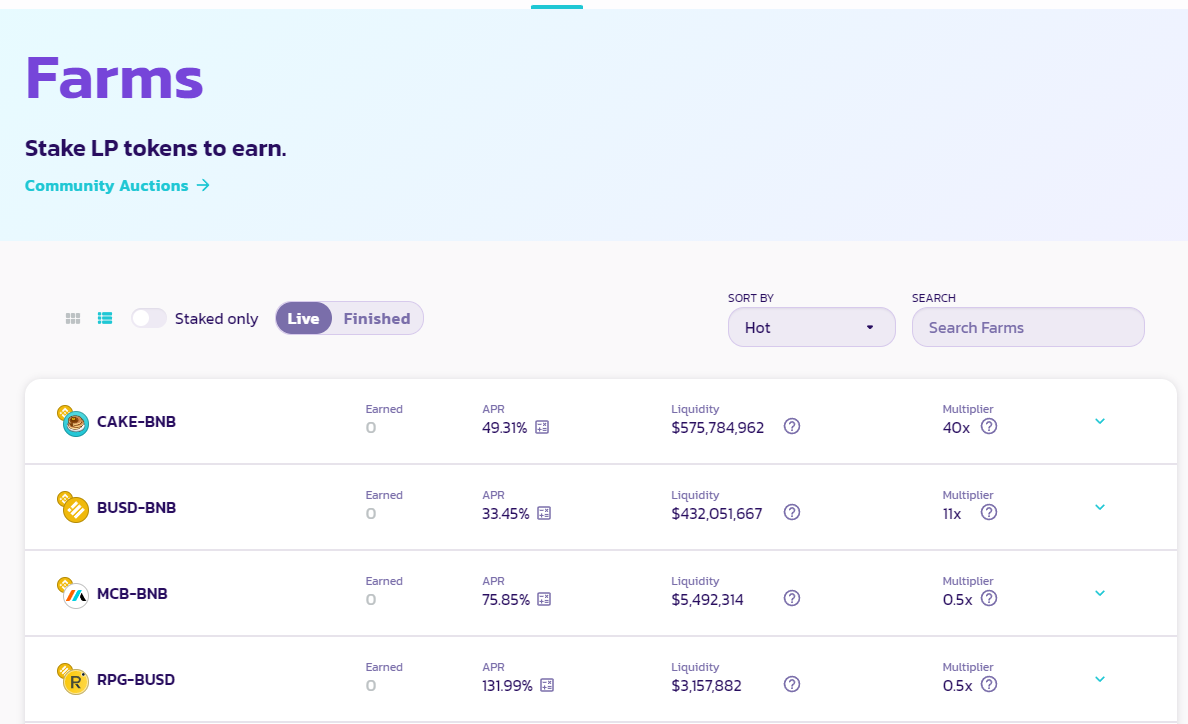 When you get your farm, note down the trading pair. For example, BNB-CAKE is one of the pairs. You will also need to add liquidity to your pair to get your LP Tokens. The farm you have chosen has more details on how to add liquidity once you open it.
2. Add LP Tokens into the Farm
You will need to add the LP tokens to your farm to use them to earn your reward. In the farm, click the Enable button. It will verify your claim in your wallet by changing into Stake LP.
You can now add the quantity of LP Tokens you want to use to farm into the field. 
3. Collect Your Farm Rewards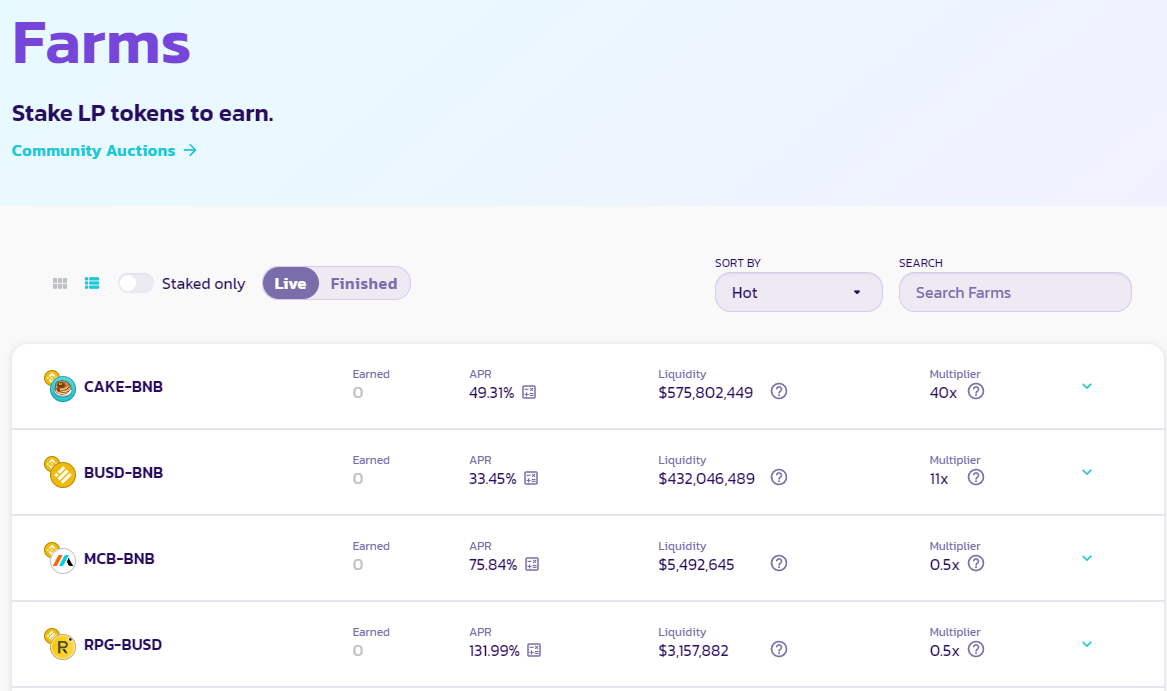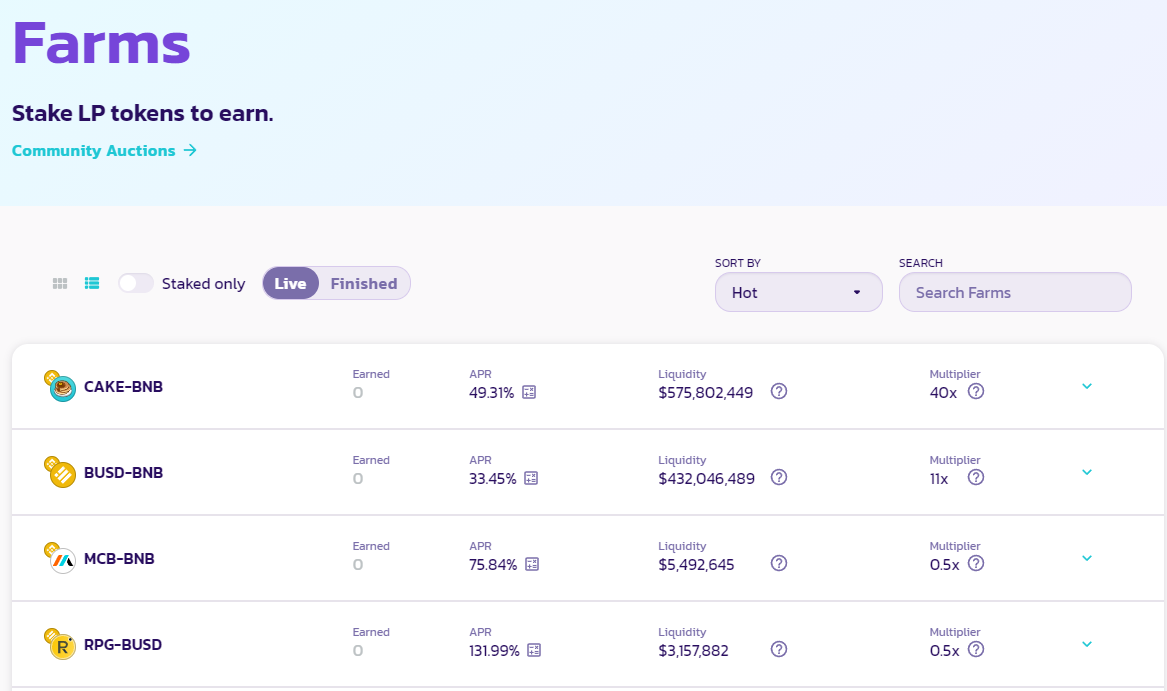 You can now use your LP to farm and CAKE rewards over time. The rewards can be used to get more LP Tokens to use for staking in Syrup Pools. You can also use them to play the Lottery.
Harvesting can be done on the Farm and Syrup Pool on the farm page. On the farm page, you will find the harvest button. Click it to confirm that you want to harvest in your wallet. Shortly after, the CAKE will be claimed to your wallet for you to use.
You can harvest as many times as you like. However, a small fee will apply to each involved in harvesting.