Logan Paul is one of the most notable figures in the crypto and NFT markets, and he is working on something new and exceptional: Cryptozoo! Still don't know where to buy $ZOO? Read on!
What Exactly is Cryptozoo?
Logan Paul has described Cryptozoo as an autonomous ecosystem where zoo owners can breed, collect, and trade exotic hybrid animals as NFTs.
The project has been in the works for the past six months, and Logan Paul says that his team has invested more than $1 million to ensure that it's a success.
The most notable aspect about Cryptozoo is that users will be able to make hybrid NFT animals that can yield tokens and make them some money. Users can use the crytocurrency's native token, $ZOO, and wETH to purchase "NFT eggs" necessary for breeding new animals (NFTs).
Cryptozoo's value has risen by more than 500% since Paul made his announcement. Users can breed as many hybrid animals as they want, giving them consistent opportunities to make money.
Another notable aspect about Cryptozoo is that users will have fun creating their NFT animals instead of struggling with long and complex codes. This is because Cryptozoo is like a game where players can breed a wide range of animals to make new hybrids. The game is fun, and Paul says that the game's developers' kids can't get enough of it.
It is also worth noting that the project has already achieved more than 17,000 unique holders, passing an important milestone
If successful, Logan Paul's new project may lure more people into the crypto and NFT markets. However, the project is still under development, and it will officially launch on 1st September. Paul will offer 10% discounts on NFT eggs bought with $ZOO on the first day of launching.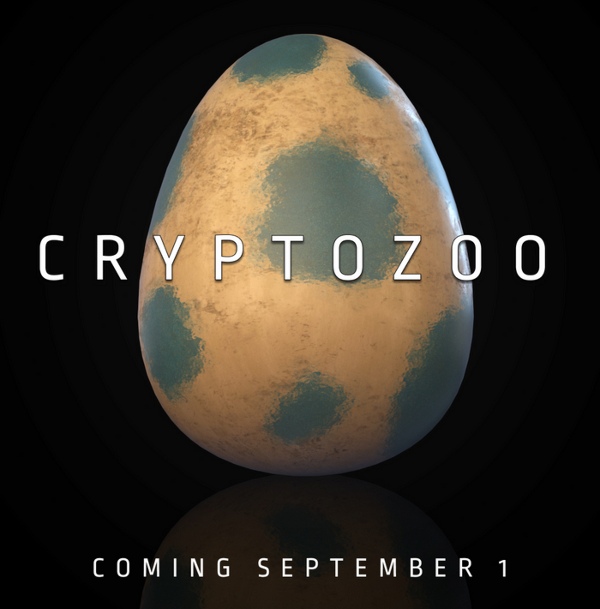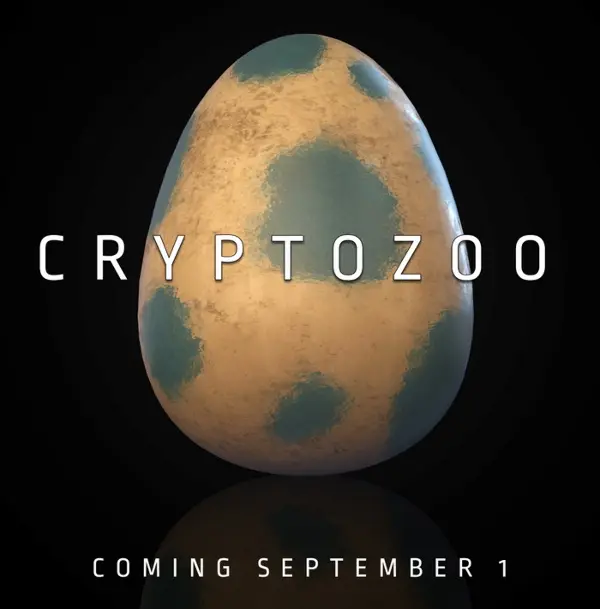 Step by Step Guide to Buy CryptoZoo
Buy Binance Coin (BNB)
It is easy to buy CryptoZoo using BNB. The easiest way to buy BNB is on Binance. However, you can buy it on any exchange that suits you.
If you don't have an existing account, go to Binance.com and make one.
Suppose you choose to download the App; you might undergo verification. This can be tedious. Immediately you log in, go to Buy Crypto, and select how you wish to pay.
Whatever payment option you choose, ensure you want to receive BNB. The quantity you decide to invest is on you.
The CryptoZoo egg will be open for trade from today, September 3. And they will start at around $300, as Logan mentioned in his Video. Later in the article, I will explain more about CryptoZoo eggs.
What's important is that you can invest any amount of $ZOO. The price currently stands at $0.0003156. Yet, buying $1 will give you 3179 CryptoZoo.
Also, as you transfer your BNB from wallet to wallet, some fees will apply. These fees include:
To move BNB from Binance to your Metamask Wallet. It will roughly cost 0.0005 an equivalent to $0.22.
Swapping BNB to ZOO Pancakeswap. Here, 0.025% will be charged.
So, if you want to purchase CryptoZoo, be mindful of the fee. Notably, the gas fee typically fluctuates, so do your math well before you engage.
The vital step is done. Congratulations on buying BNB. In your wallet (Fiat and Spot), you should see your BNB balance.
Develop a MetaMask Wallet
So, you have your BNB. Yet, you can't pay with it because you lack a wallet. So, we have to make a wallet.
Our preference is MetaMask, though you can choose a wallet that suits you.
Get a MetaMask for your browser. It supports known browsers such as Firefox, Google Chrome, Brave, and Edge.
Despite the browser you choose, your home screen should appear like this;
Let us set it up! Pick one and choose a secure password.
After creating your wallet and confirming your password, you will learn the recovery process. This is the most significant security feature of your wallet. Dont share it with anyone. Instead, please write it down somewhere and keep it safe.
To have surety, download the secret backup file as a .txt also. In case you misplaced the copied phrase, you can refer.
MetaMask will ask you to confirm your phrase to be sure it has gotten it right. Confirm appropriately.
Despite saying 0 ETH, we are connected to the Ethereum network (check the top right). This is the goal.
Linking to The BNB Smart Chain Network
Go to Pancakeswap.finance.
Click "Connect Wallet"
Now, connect with the MetaMask account.
At this point, the MetaMask wallet should open and display this.
Select "Next"
Select "Connect"
At this point, it will request you to allow PancakeSwap to add a network. The network here is Binance Smartchain Mainnet. Isn't it what we want?
Click "Approve"
After approval, switch networks to move to BNB Network.
As simple as that, you will be connected to the BNB Smart Chain Network. Confirm the accuracy by opening MetaMask and see if:
You are in connection with Binance Smart Chain Mainnet.
The BNB logo can be seen.
Transfer BNB to MetaMask
Head back to the Binance account on your wallet, where there is a listing of all coins.
Identify BNB and select withdraw.
Upon selecting withdraw, this window will appear.
Here, you'll have to fill in the address, amount, and network.
At the address section, enter the MetaMask Wallet address. The address is at the MetaMask icon on the address bar.
There you have it!
Select Account 1. It can, however, have a different name. But, ensure your connection to the Binance Smart Chain Mainnet remains.
Once you paste the address, it will detect it originated from BSC.
It is evident some fees apply, make considerations about them. Alternatively, click "MAX" to allow it to enter your entire BNB.
Next, select "Withdraw."
Click "Confirm"
At this point, you have to enter verification to authenticate this transaction.
Click the "Get Code" and dial the codes you shall receive via mail and text. Afterward, proceed with the transaction.
Refresh the page to see your transaction's progress, as seen below here.
Wait for verification to complete; Metamask will notify you. Then, your Meta Mask wallet should have received your BNB. Finally, we are set to buy CryptZoo.
Buying CryptoZoo and $ZOO on PancakeSwap
Reconnect your MetaMask Wallet
In the upper left menu, go to Trade>Exchange.
Enter the quantity of BNB you intend to Swap.
Then, select "Select a currency."
Subsequently, paste the (code) CryptoZoo token. This code is generated from CryptoZoo.co website.
Select "Import"
Cross-check if the code below ZOO(ZOO) begins with 0x192, like the one in CryptoZoo.co website.
Pick the "I UNDERSTAND" checkbox and select import.
Enter the amount you intend to trade or click "MAX" to enter the entire BNB on your wallet.
Click Swap and confirm your transaction on the MetaMask Wallet. Pick an amount considering the gas fee that applies for successful transactions.
MetaMak will allow you to approve the transaction.
Wait for a few minutes for the transaction to be verified on the network.
This should complete the transaction.
Open your MetaMask Wallet, and you will see your $ZOO inside.
With these steps, finally, you own CryptoZoo.
Genesis Smart Contract Update
The Cryptozoo team have finalized updating their original Genesis smart contract in line with their projected roadmap.
The update entails:
Contract Pause: The Zoo Token Contract (ending in e997) was paused on August 26th.
Snapshot of ZOO holders was taken: A snapshot was taken shortly after they paused the Zoo token contract, to ensure that v2 ZOO holders will be getting a 1:1 airdrop once the upgraded contract is rolled out.
Airdrop Commences: The airdrop will take place immediately after liquidity has been added to the pool.
Liquidity Being Supplied: This is being done via an extraction of the current v1 Zoo liquidity pool and the will be migrated to v2 Zoo liquidity pool.
ETH bridge will be deployed This will allow $ZOO holders to access Cryptozoo's built-in user interface allowing users to move over their ZOO tokens to the Ethereum blockchain, and back to the Binance Smart Chain as they please.
The Cryptozoo team are also taking steps to ensure full interoperability between Ethereum and Binance Smart Chain, not only for $ZOO tokens but for their new their NFT game that is built completely on-chain. According to the team with this update, CryptoZoo will be the most accessible blockchain game in the world.
The new smart contract will also be supported by their upcoming (ZOO Swap) Bridge.
The current V2 $Zoo token is available via the following contract address 0x19263F2b4693da0991c4Df046E4bAA5386F5735E
Should you Buy CryptoZoo ?
The proprietor of CryptoZoo, Logan Paul, is a notable name in NFT markets and the Crypto world. In the past, he has launched many ordinary NFTs. Independent reports indicate that Logan has a large customer base with an income estimated at around $5 million from his NFTs.
Information about the team working on the project can be found on the website.
CryptoZoo has the potential to become the most profitable NFT project in the entire crypto space.