PancakeSwap serves as the DEX, which is based on AMM through the Binance Smart Chain. It is a DeFi app which users use to exchange their tokens and earn profit quickly.
At the time of writing, PancakeSwap (CAKE) is currently the 43rd valuable cryptocurrency globally by market capitalization at $4,760,113,984.
The current price of PancakeSwap is $20.35, being 2.5% rise in the last 24 hours. Prices have been ranging between $20.74 and $19.82.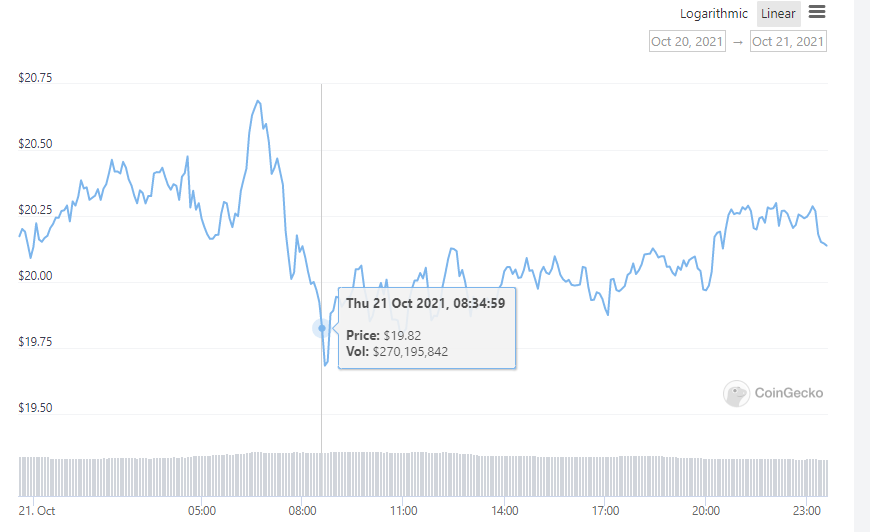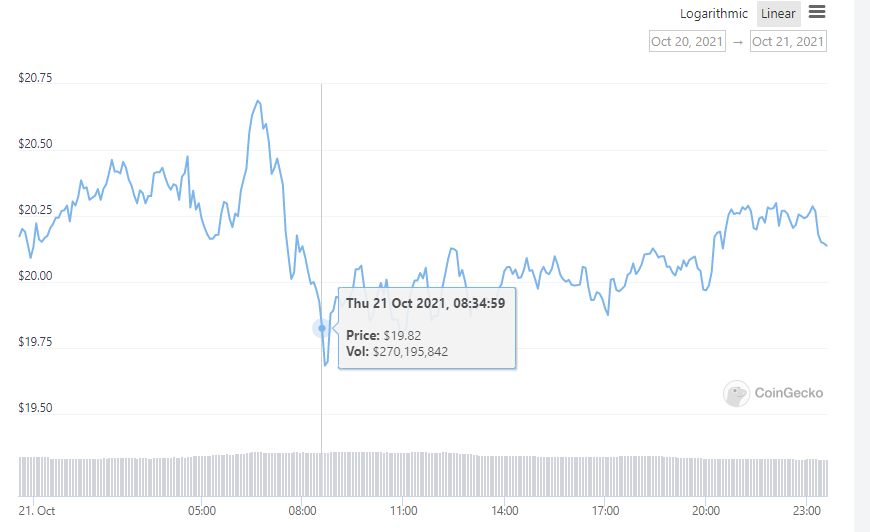 The PancakeSwap DEX through the Binance Smart Chain is currently the most recommended dapp for exchanging tokens. As a US resident, you can get a higher return volume from PancakeSwap and make themselves a passive income stream. But can the US residents get access to and use PancakeSwap?
Yes! The US residents can now access PancakeSwap and use it to generate passive income and lead their lives. However, there are some processes that you will require to do to use PancakeSwap.
How US Residents Can Buy PancakeSwap
For you to buy PancakeSwap as a US resident;
There are several exchanges where US citizens can buy PancakeSwap. You should not be limited. In this article, we will use Binance as an example below.
You need to open or have a Binance Smart Chain and preferably have a Metamask Wallet for PancakeSwap.
Then open an account with the Binance.US exchange where they will need to perform the processes below.
Buy Binance Coin (BNB) from Binance.US exchange and move them into the Binance Wallet – an intra Binance Chain transfer.
After buying, move the BNB coins from their Binance wallet to the Metamask Wallet they own through the Binance Smart Chain.
From the Metamask wallet, you can now buy PancakeSwap on the Binance Smart Chain.
What Do You Need To Consider When Buying PancakeSwap
To buy PancakeSwap, you need to consider the following
1. Operational structure
PancakeSwap uses an automated market maker (AMM) form, which allows its users to trade assets effectively.
Additionally, for you to earn regular profits and a share of future trading fees, the users are required to deposit their money in a set pool. Rewards are spread in the form of CAKE tokens which are later given in exchange for several other cryptos.
2. The Recycle source code
PancakeSwap is by and wide a more polished repetition of SushiSwap, with the project emphasizing a similar layout plan. SushiSwap, on the other hand, is an out-and-out example of the famous UniSwap.
3. Compatibility
Binance Smart Chain is harmonious with the Ethereum Virtual Machine. Therefore, it can allow all of the dApps built on and joined with a broad field of Ether wallets, including MetaMask.
4. Fee basis
When buying PancakeSwap, users need to pay a 0.2% fee being part of their transactions. Of this figure, 0.17% is set aside for liquidity providers, with the remaining amount being burned by the protocol.