Impact XP token was enjoying the upside of the cryptocurrency market although this was not the date of many other digital assets. The cryptocurrency is a fairly new addition to the list of crypto assets and has been witnessing its price spike of 534% in just 30-days, as per data provided by CoinGecko.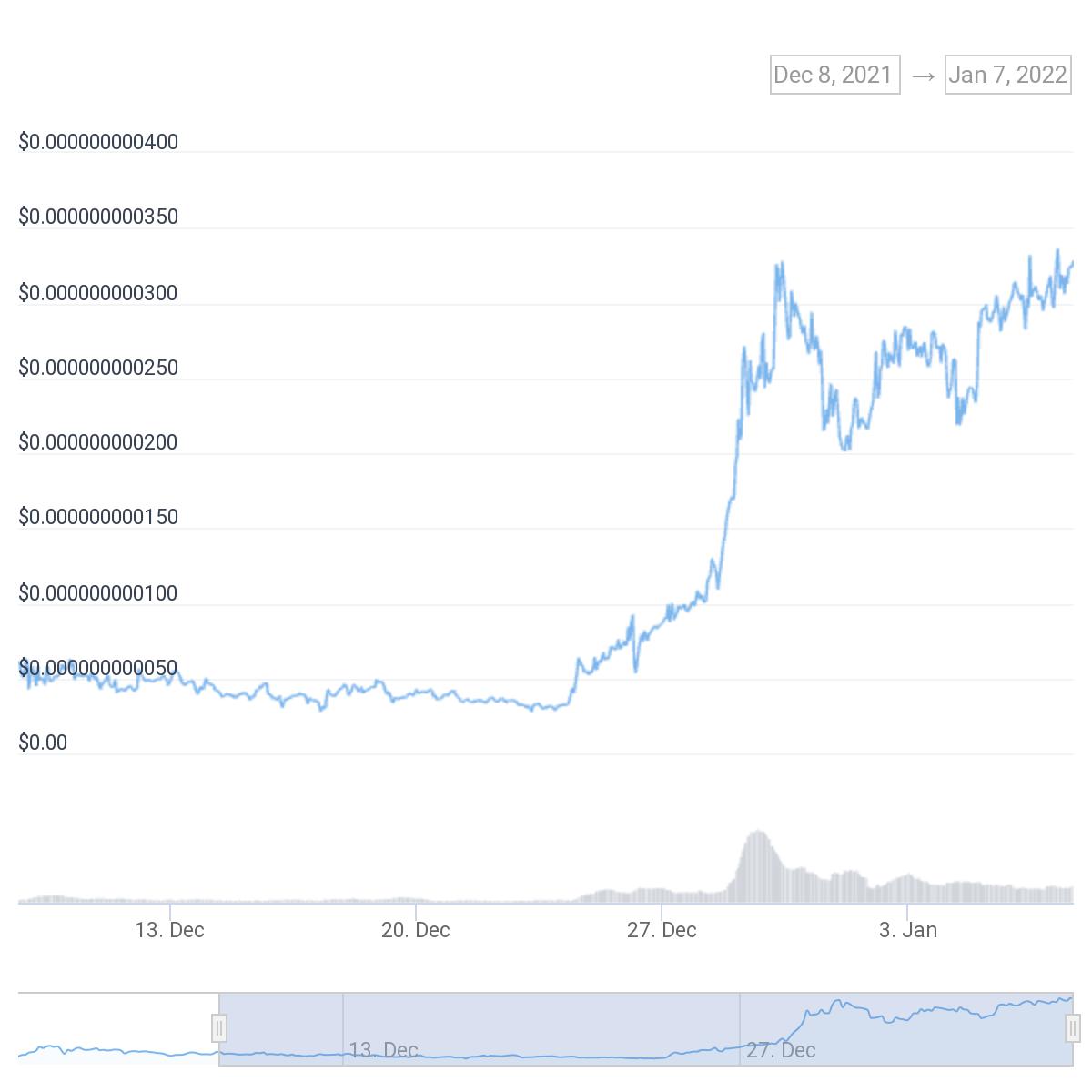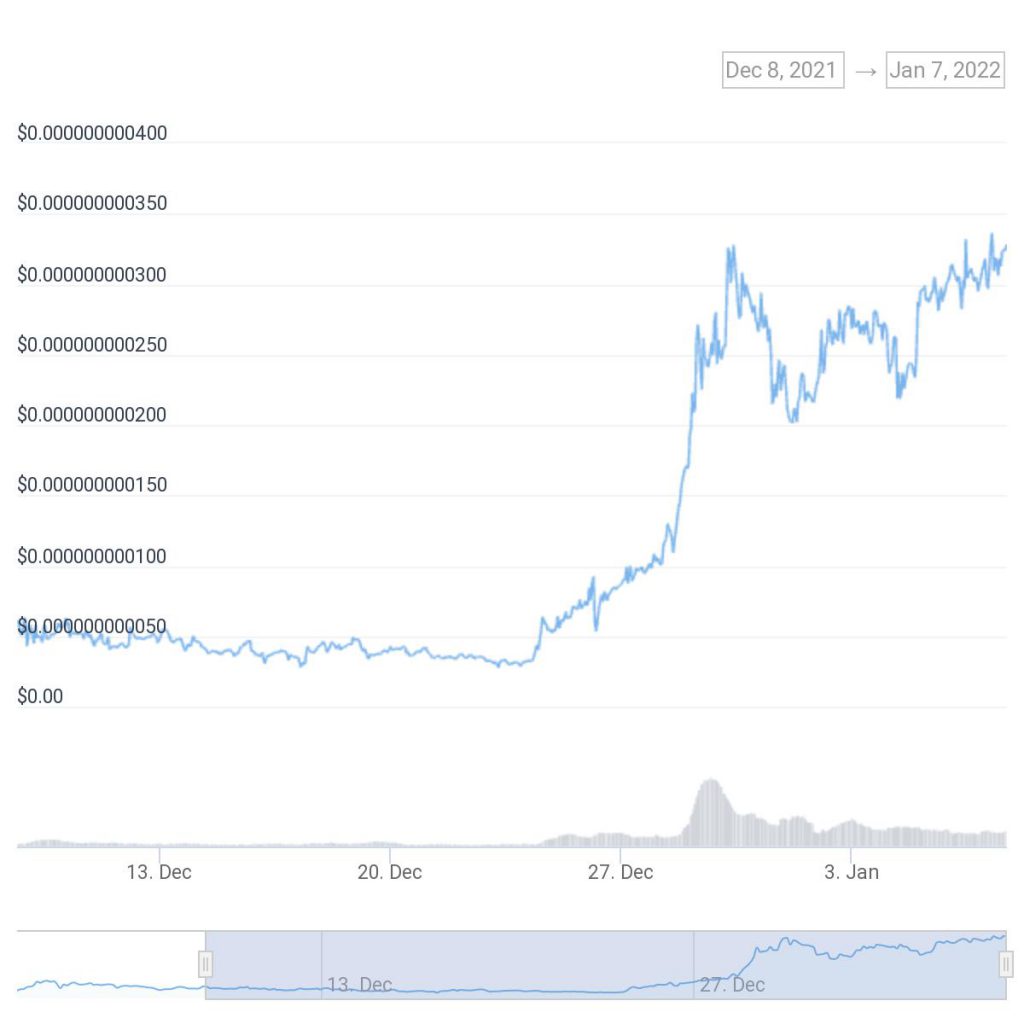 The current value of the token was $0.000000000328 and it was trading at a 9% higher in the past 24-hours.
This spike in the price of the digital asset can be attributed to the BitMart listing it secured on Thursday. BitMart Exchange announced that the IMPACTXP/USDT pair will go live on the platform on 10th January at 7:00 AM EST. While the deposits will open from 8th January and the withdrawal will open on 11th January.
Following the much-anticipated listing, the value of Impact XP saw a boost. It opened on 6th January trading at $0.000000000312 and hit a peak at $0.000000000336. However, the coin was noting correction after the sudden pump.
We may see the digital asset revisit the peak as it was waiting on yet another bullish news. Saitama's SaitaMask app is moments away from launch and the community is suspected to make it to its list.
SaitaMask is marketed as a revolutionary smart wallet that will allow all levels of crypto investors to "be in control of their wealth." It seeks to simplify the decentralized finance [DeFi] process while offering several necessary educational resources to investors.
The team has officially begun the countdown.
If IMPACTXP makes it to the list of SaitaMask, there could be another wave of bullish momentum sweeping the market.