According to a Coinbase report conducted in partnership with Institutional Investor, accredited investors are buying the crypto market dip. 2022 has, so far, been one of the worst years for crypto and finance. However, every crash is an opportunity for wealth. The survey was conducted between September 21st and October 27th, before the most recent plummet. A total of 140 institutional investors were interviewed for the report.
According to the study, 62% of investors increased their crypto allocations in the last 12 months. Only 12% decreased their holdings, while 26% remained the same.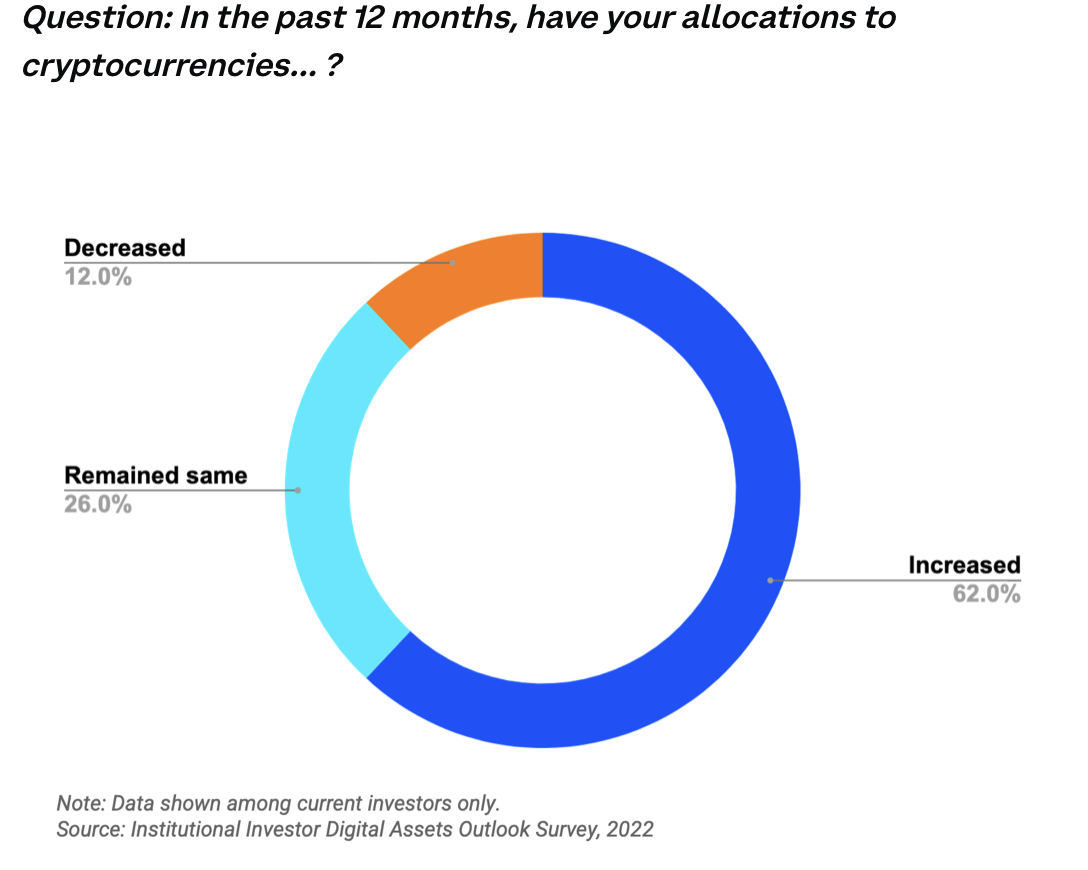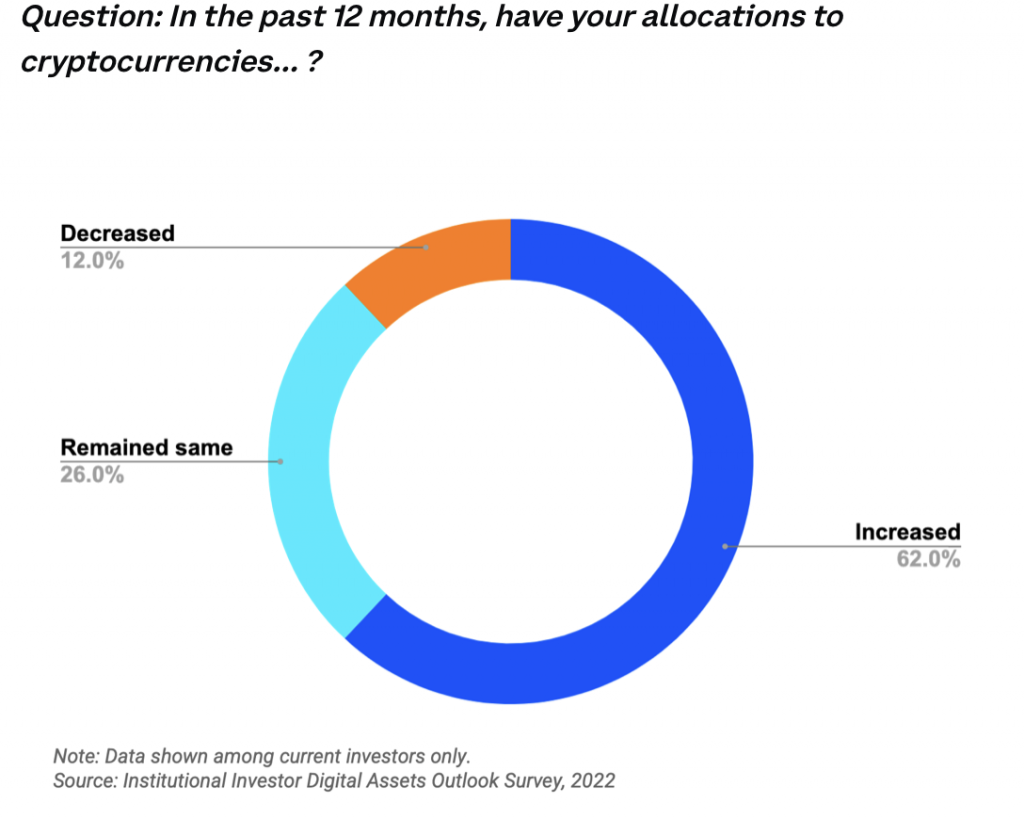 Moving on to the future, 58% of investors expect to increase their crypto investments in the next three years. On the other hand, only 6% plan to decrease their holdings, while 36% expect it to remain the same.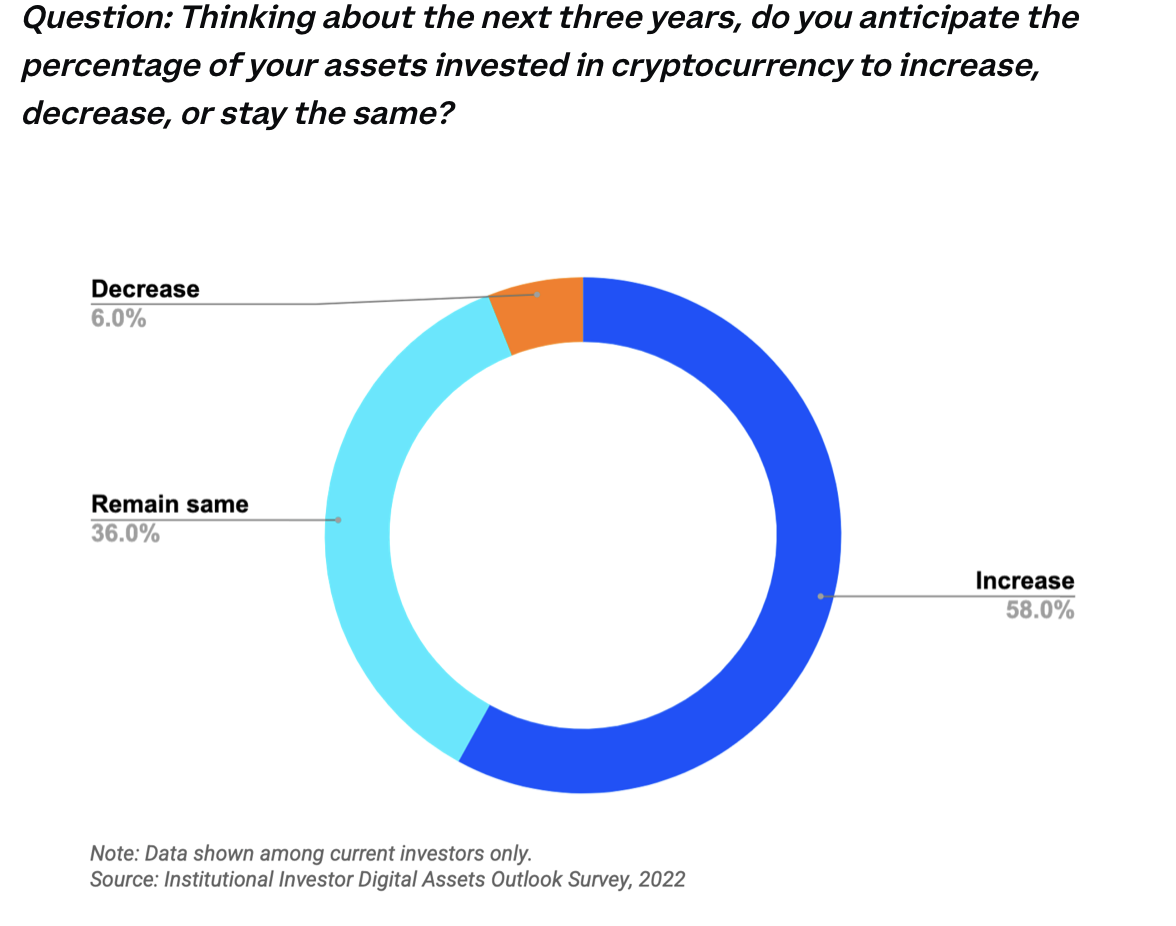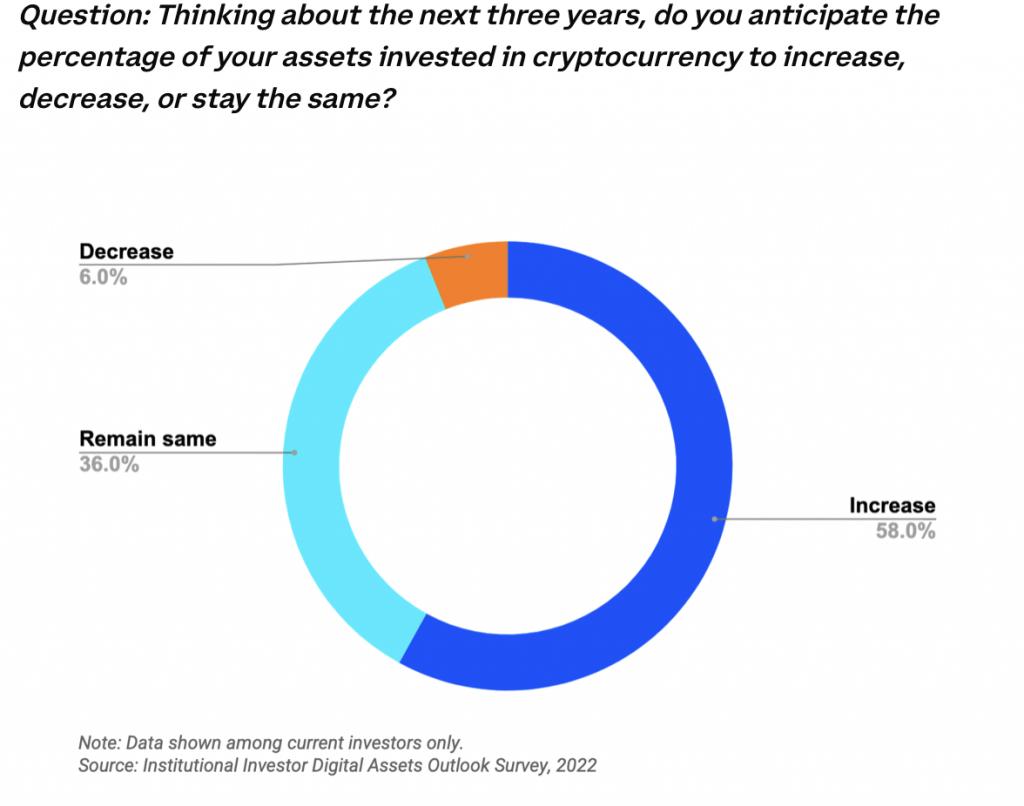 Moreover, 72% of respondents believe that digital assets are here to stay, indicating that the general attitude towards crypto has remained positive.
Will crypto markets rebound anytime soon?
Given the downward trajectory of the markets over this year, the positive attitude is a sign that digital assets have a lot of confidence from institutional investors.
Even though attitude is still upbeat, the crypto winter has tempered near-term hopes for price growth. When questioned about their predictions for pricing, 54% of investors said they thought the price of cryptocurrencies would remain flat, while 29% thought it would fall over the following year.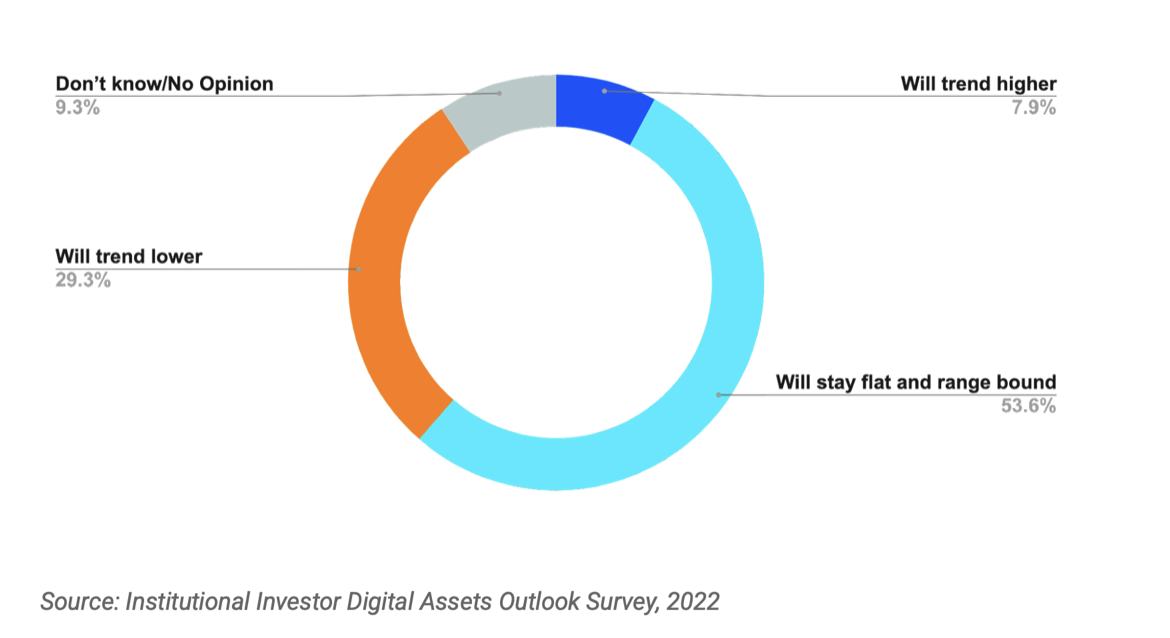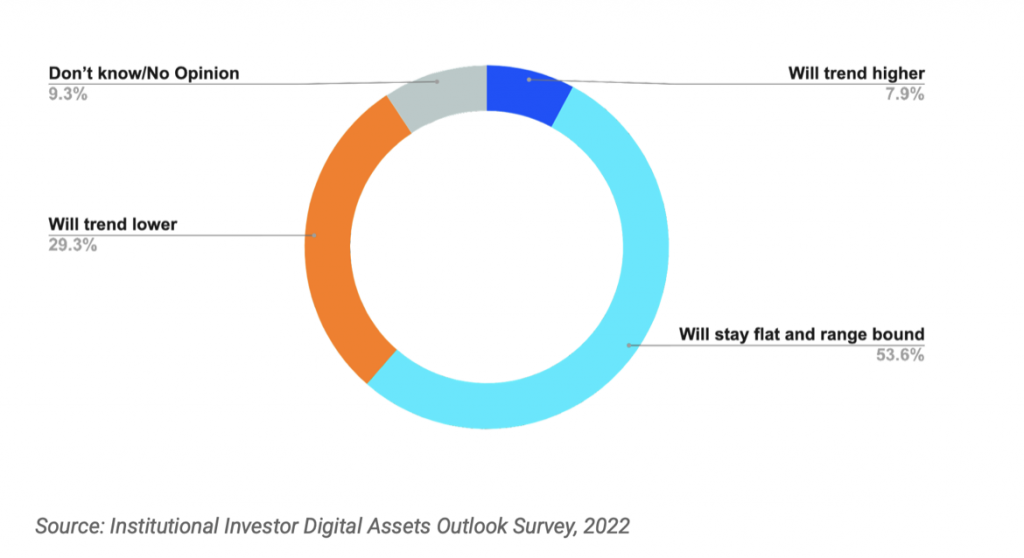 Nevertheless, the long-term price picture is still favorable, with 71% of investors predicting rising long-term prices for digital assets.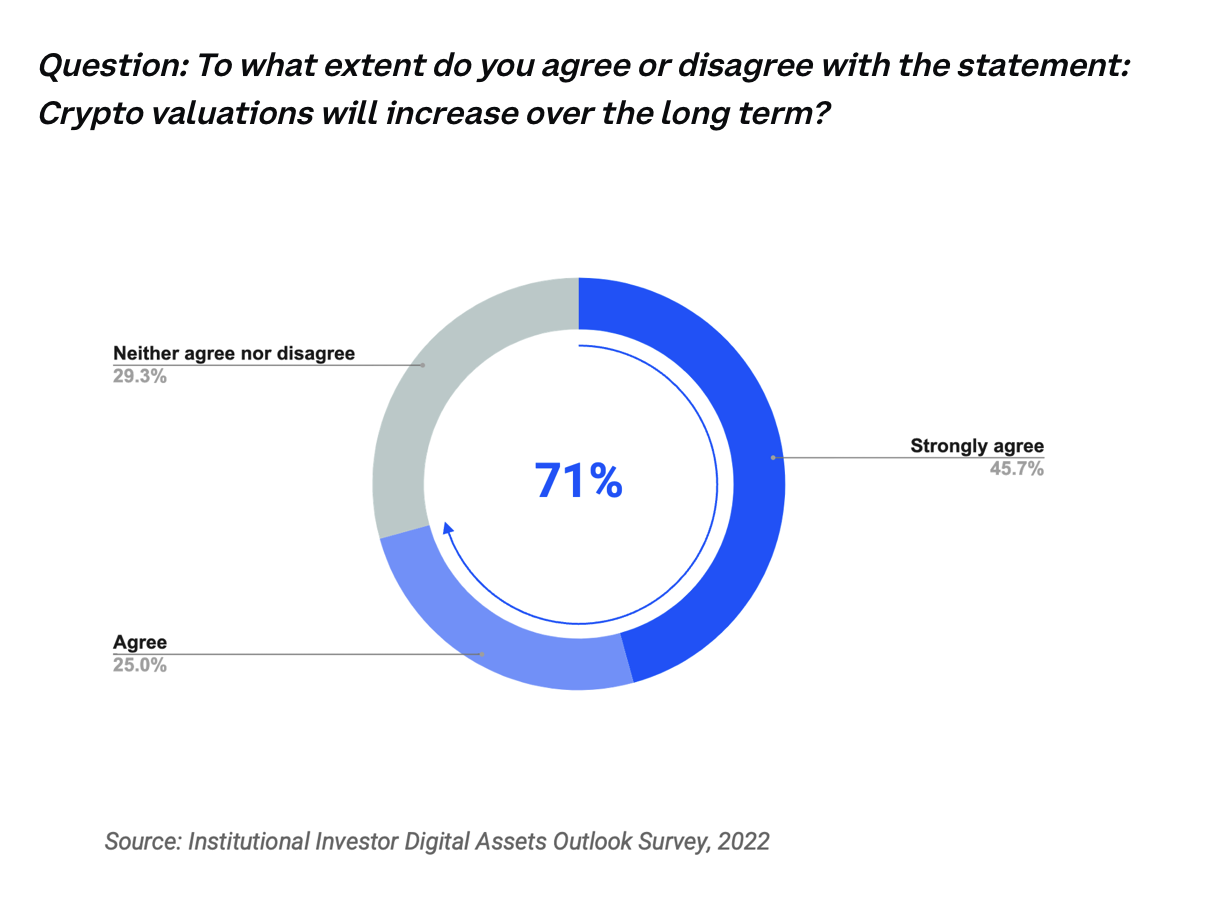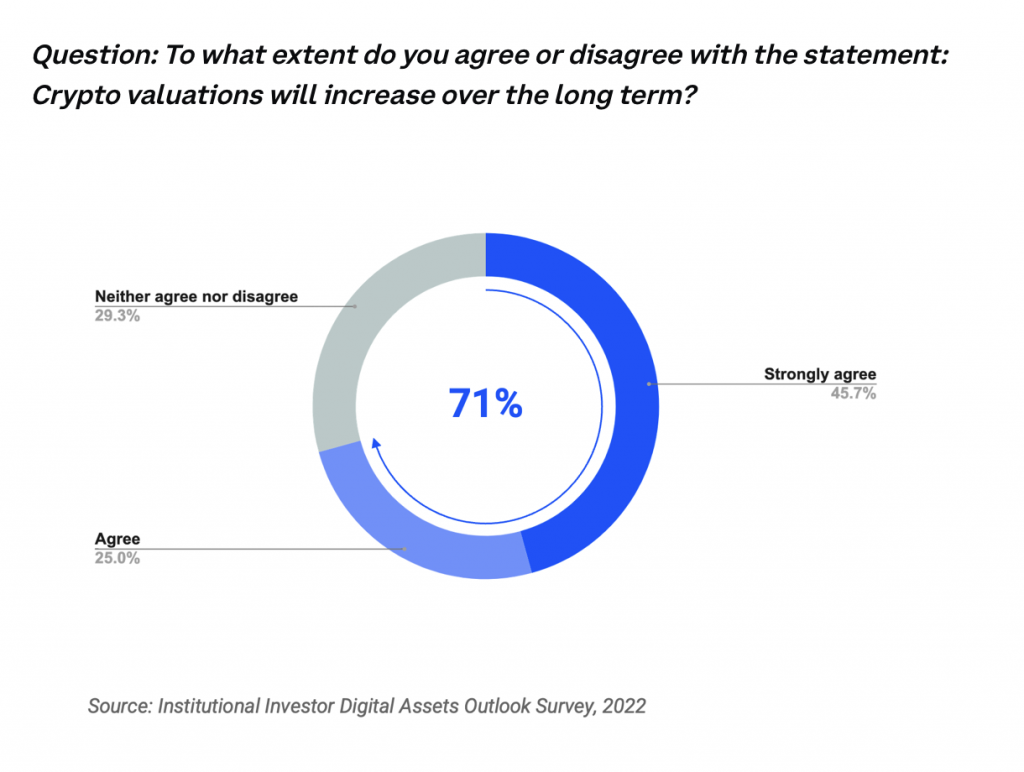 However, it is important to keep in mind that the Coinbase study was conducted before the FTX collapse. Investor sentiment has significantly changed over the last few weeks. Moreover, investments in short positions have drastically increased since the incident.
At press time, the global crypto market cap stood at $856 billion, up by 4.1%.