Shiba Inu's network noted an interesting change in trend with respect to its HODLer dynamics. Data from the on-chain analytics platform IntoTheBlock revealed that the number of market participants HODLing the token for a period of more than one year rose by 14.71% over the past month. Mid-term HODLers, on the other hand, shrunk by 19.24% on the network. Traders noted the most significant change and inclined by 102.38% in the same time frame.
The rise in the number of HOLDers indicated that participants are gradually flipping from weak hands to diamond hands. The rise in the number of traders, conversely, points towards the bubbling short-term interest of market participants.
Despite the change in the HODLer dynamics, traders and investors remain to be divided at this stage as to what to do with their Shiba Inu tokens. As illustrated below, the buyer-seller trade difference stood in red at 28.37 billion SHIB over the past hour.
Contrarily, in the 12-hour time frame, a whopping 146.9 billion additional SHIB tokens were bought than sold.


What to expect from Shiba Inu's price?
Owing to the influx of traders over the past month, the price of SHIB can be expected to be volatile going forward. According to on-chain data, Shiba Inu faces strong resistance only in the price band between $0.000014 to $0.000020. In the said cluster, around 94.9k addresses have together purchased a whopping 448.05 trillion SHIB tokens. This means, that until an average price of $0.000017, SHIB has upside room to glide up.


From a technical perspective, however, there are a couple of hindrances in the form of EMAs [yellow, green, red]. Only when SHIB clears them, would it be on track to attain the afore-highlighted target over the mid-term.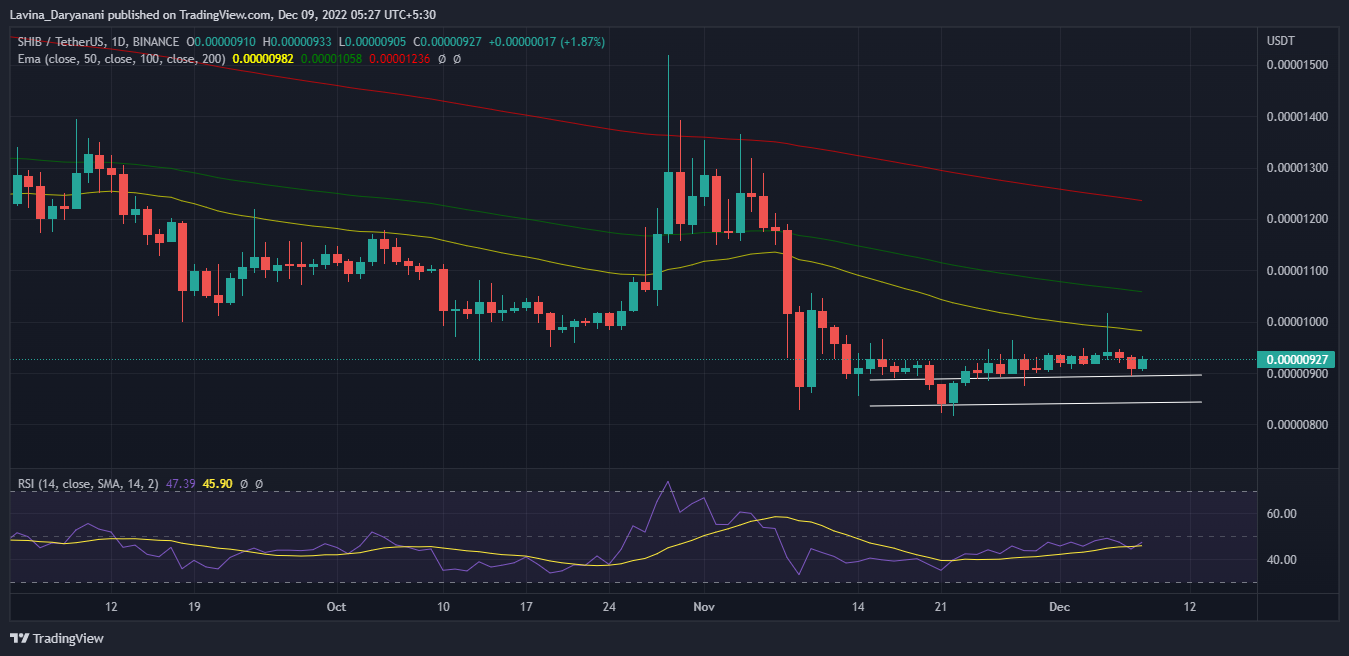 On the flip side, if bears dominate the market or the pre-CPI pessimistic sentiment intensifies, then SHIB could drop down to $0.0000083, after getting a chance to save itself at $0.0000089.