With the broader market posing a recovery on Wednesday, Ethereum managed to note a 4% inclination on its daily. Post the said surge, the asset's price was elevated to $1269. The state of the network's address activity likely factored into today's price rise.
Data from Santiment revealed that the said metric surged to its highest level in over 6 weeks a day back. The last time addresses spiked at this level was on October 15. Around that time, the price of ETH jumped 30% over the course of the next three weeks.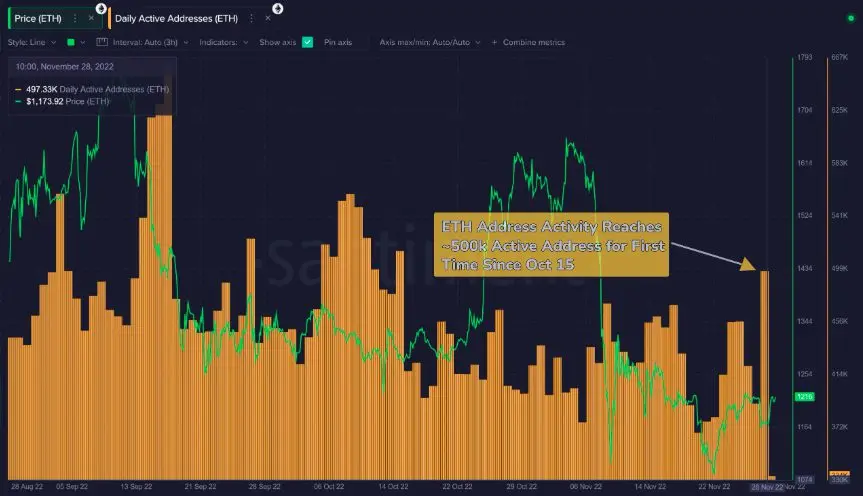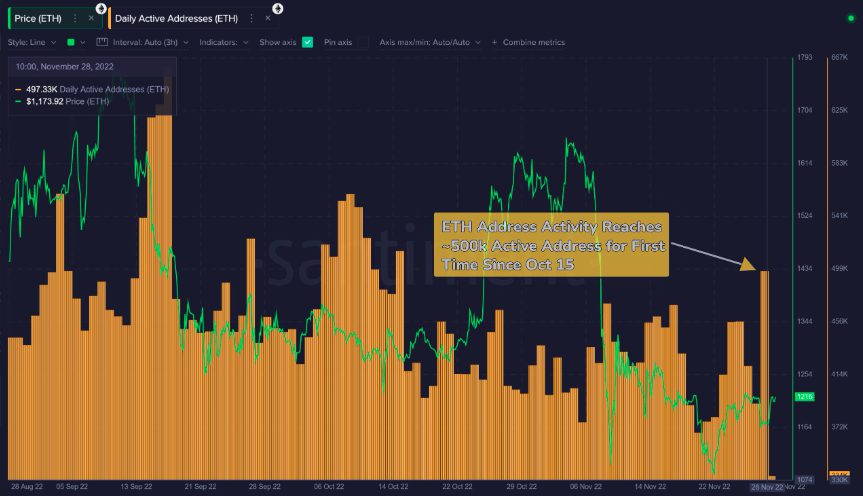 Well, history usually mirrors itself and if address activity continues to hover around the current levels, then a similar hike can be expected.
The path, however, will not be straightforward. A 30% hike from its current price would put ETH around $1650. For such a surge to transpire, the asset's price will first have to surpass its immediate resistance of around $1.3k. Post that, it will be tested by its 50, 100, 200 MAs [red, blue, green]. Only when it clears the said hurdles, it be able to head toward the 30% target price.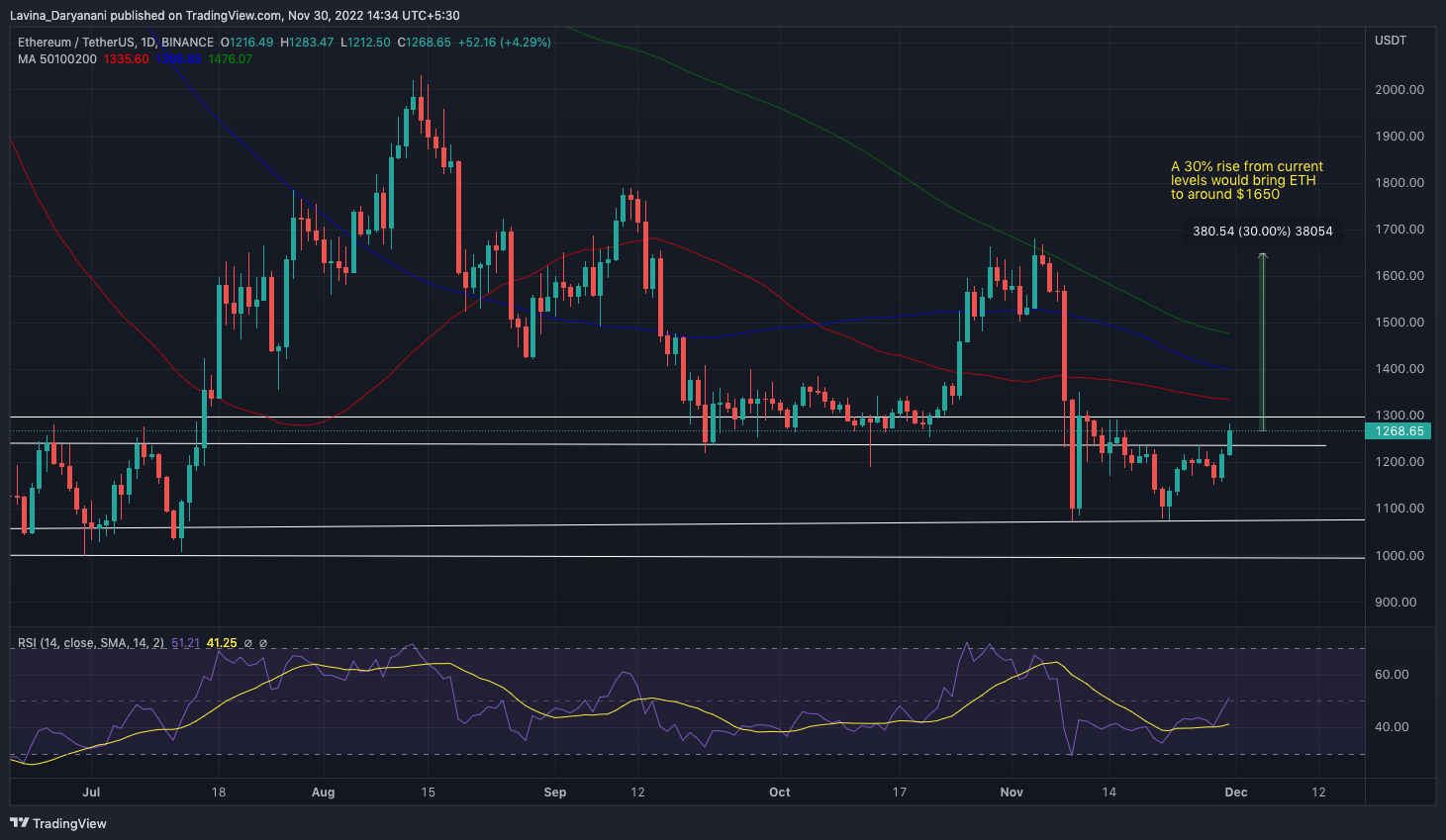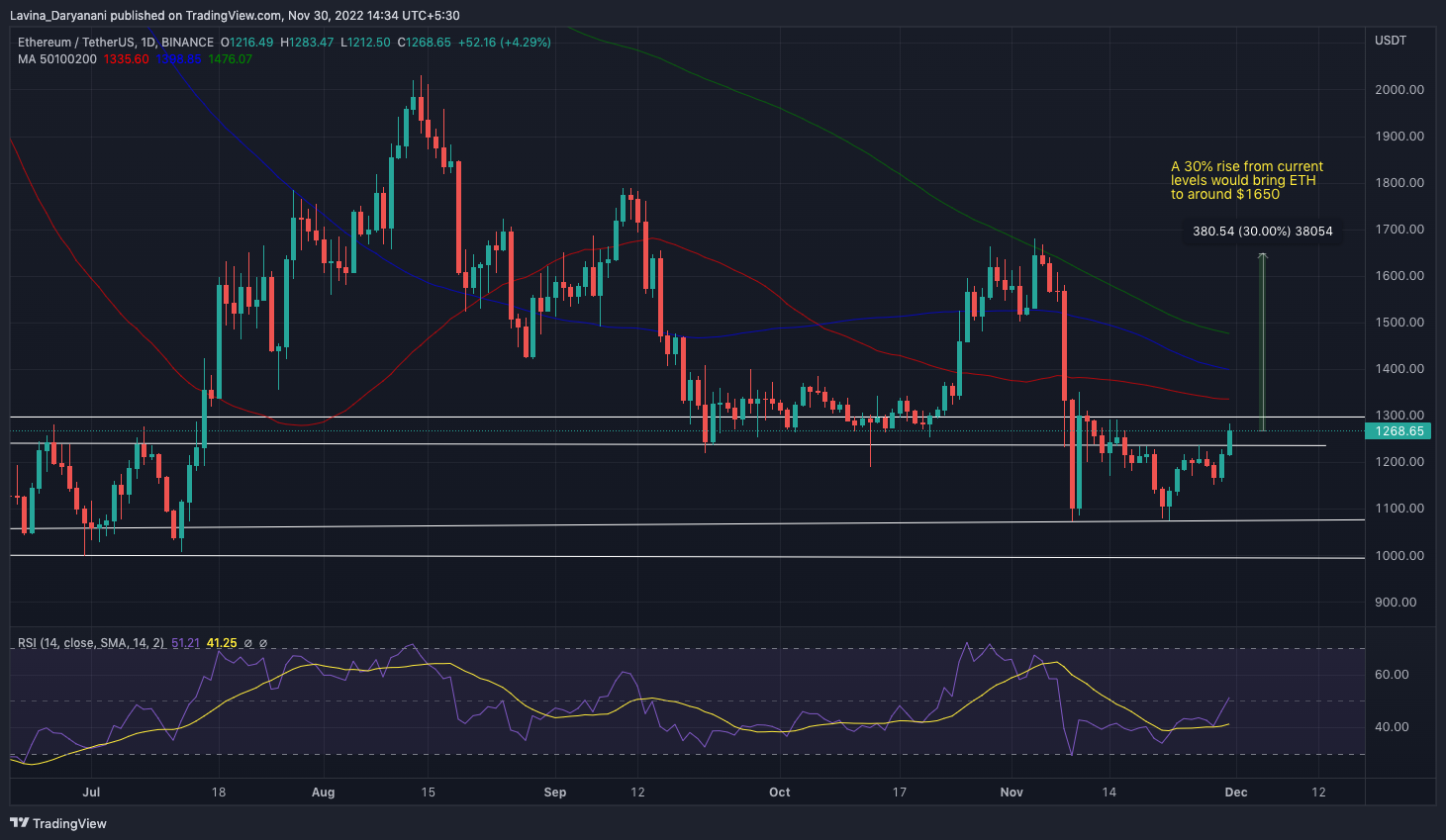 Ethereum Accumulation Going On in Full Spree
Pre-Merge Ethereum's large key addresses aggregately amassed tokens. Post that, dumping and profit booking followed. However, Santiment's latest data revealed that the said category of participants has again started growing since early November.
In fact, as illustrated below, the number of addresses possessing 100 to 100k ETH currently stands at a 20-month high. Sentiment wise it suggested that they, together, expect ETH to surge in value going forward.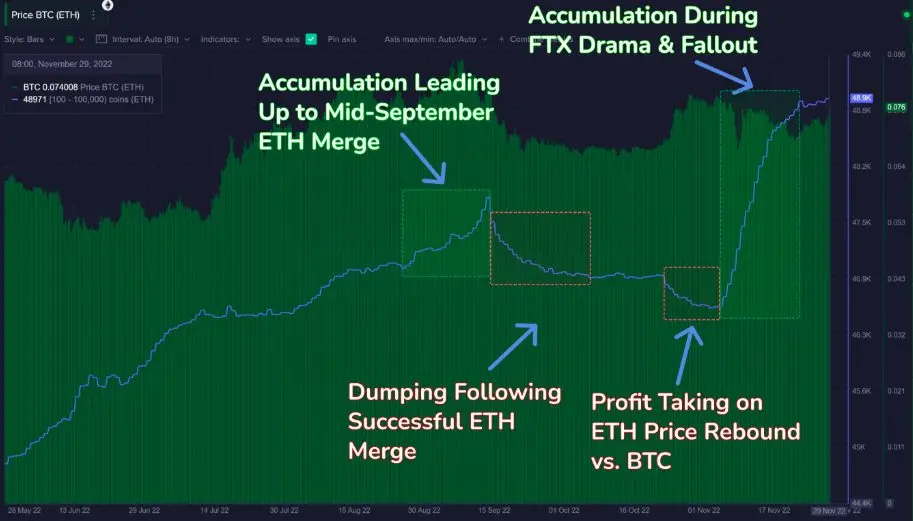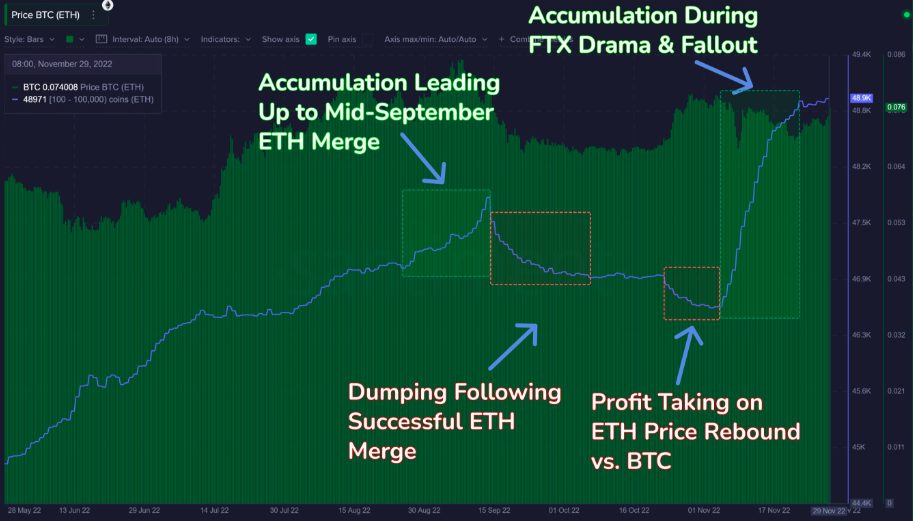 The 'Deflation' Factor
Theoretically, for the asset to become deflationary, the amount of burned tokens has to exceed the number of issued tokens. When that happens, the asset's price is usually in a position to elevate without much hindrance.
For a brief period, the said scenario for Ethereum materialized. However, now, Ethereum is inflationary, and the gap is as wide as 2.3k tokens. Nevertheless, as illustrated below, the issuance-burning gap has been narrowing down and the asset seems to be on track to become deflationary again. The latest downtrend on the chart below justifies the same.
Chalking out numbers, Glassnode's recent tweet noted,
"Since the Ethereum Merge, the total net coin issuance has been just +2,317 ETH. A total of 131,454 ETH has been issued to PoS validators, whilst 129,137 ETH has been burned via EIP1559."