Bitcoin's price dipped to a weekly low of $28k on Thursday. It managed to bounce back quickly, however. On Friday, the king coin was seen clinging onto its $29k support quite firmly and was hovering around $29.2k at press time.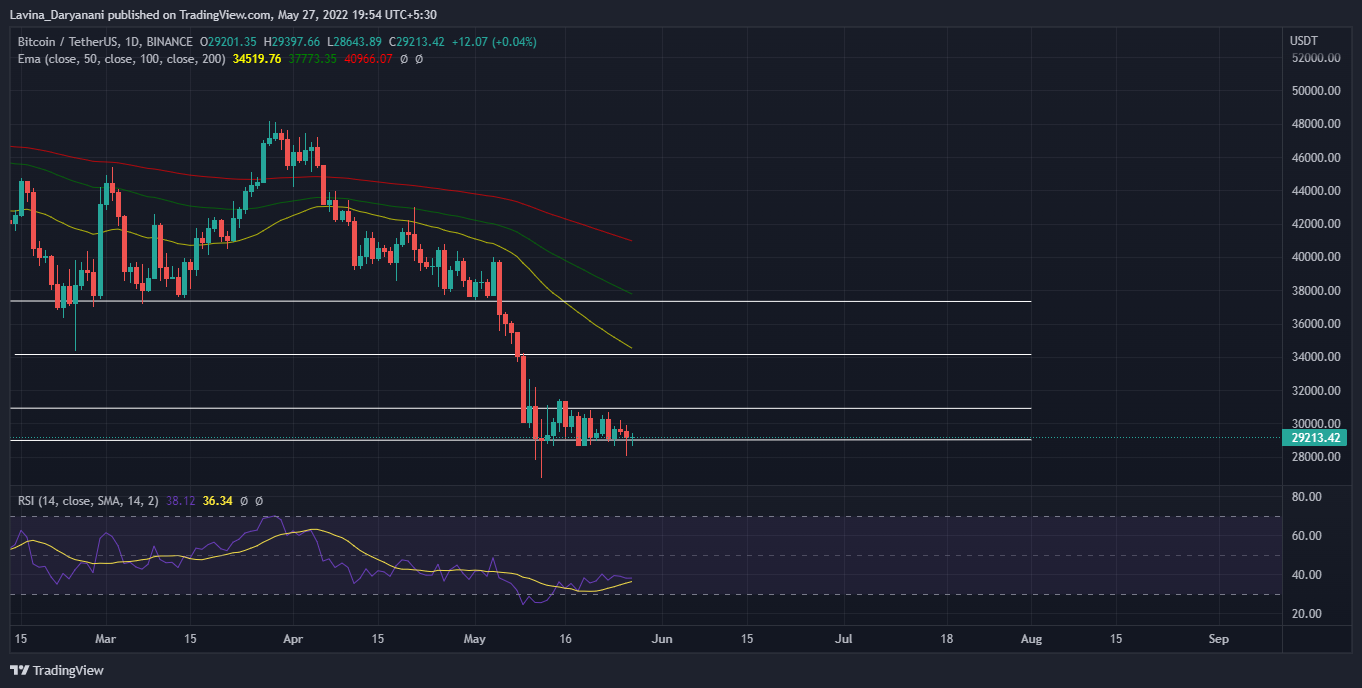 Taking advantage of the price dip, market participants have been consistently buying Bitcoin. As highlighted below, the accumulation trend has been going on in full spree and as a result, the number of addresses HODLing one or more than Bitcoin has peaked.
So, do the same have the potential in pushing up Bitcoin's price? Well, over the short term—yes—the buying pressure could briefly push up the asset's price. However, over the long term, question marks still hang. To understand why it is first essential to decrypt how buying-selling actually works.
Who let the stables out?
Before deep-diving into why, it is important to note that the stablecoin balance on exchanges just hit a new all-time high, which ain't really a good sign. Here's why:
Market participants usually park their funds in stablecoins during periods of turmoil to shield their capital from shrinking. Then when the state of the market stabilizes, they redirect them towards other top assets like BTC by buying coins against the respective stablecoin pair.
So now, the stablecoin balance on exchanges reaching an ATH basically means that market participants are abandoning their stables by selling them. This is not necessarily healthy because, with no stables in hand, funds cannot readily be directed towards assets like Bitcoin. In effect, the odds of the crypto market witnessing a prolonged downtrend over the long term are fairly high.
Also, amidst the market turmoil, a blind eye cannot be turned towards Bitcoin's rising dominance. The same peaked at a multi-month high a few hours back. As can be seen below, BTC's dominance currently stands north of 46%. Whenever Bitcoin's dominance elevates higher, it doesn't necessarily mean that the asset's price is rising. It just points towards an increased say of Bitcoin in the overall state of the market.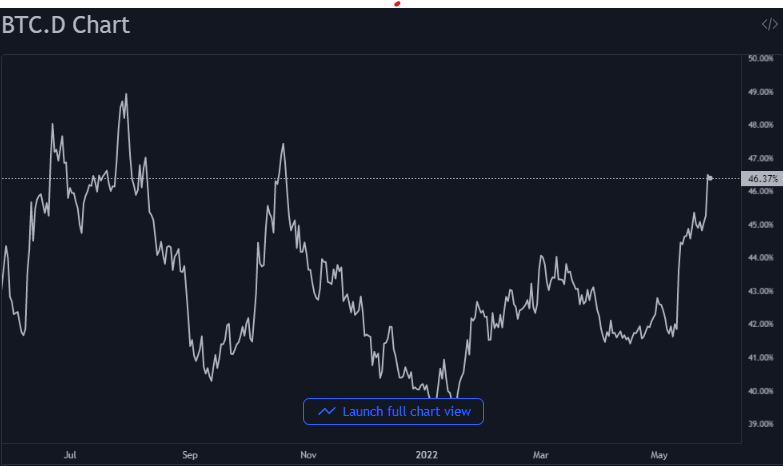 So, if the macro bearishness of Bitcoin indeed intensifies, then other alts too would have to bear the brunt.