Floki Inu will be listing on eToro very soon. Plans are underway to making the new meme coin get a listing on eToro.
Floki Inu is a meme coin originating from the famous meme coin Shiba Inu. The coin has received immeasurable support from Elon Musk. Shiba inu is the second meme coin that has been dabbed the Dogecoin Killer and is currently listing on eToro.
Floki Inu will follow in SHIB footsteps, having enjoyed unwavering support from Elon Musk's endless tweets.
Perhaps the most significant cause most crypto fans have FLOKI in their portfolio is Elon Musk. Primarily because of his consistent backing of dog-meme coins, especially Dogecoin (DOGE).
The vast spikes that Floki Inu (FLOKI) has been experiencing recently are due to his tweets giving the coin the recent all-time high of $0.00007477.
This suggests that every time Elon Musk is tweeting about his dog, the price of FLOKI will most likely surpass the previous all-time highs.
we can then conclude that Shiba Inu's price increase directly impacts FLOKI's price. The maximum and total supply of FLOKI is set at ten trillion, with the current circulating pool at zero  FLOKI. Floki Inu (FLOKI) Price is at $0.00007575, as of the time of writing.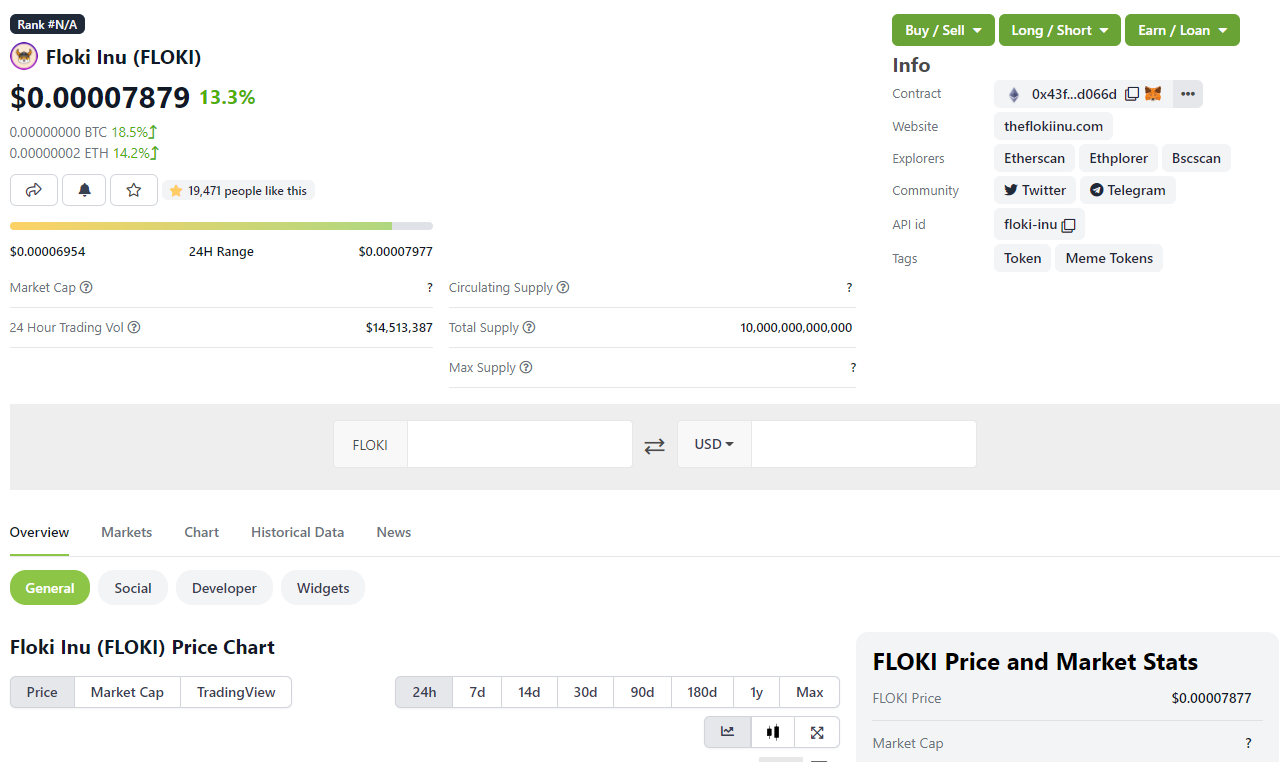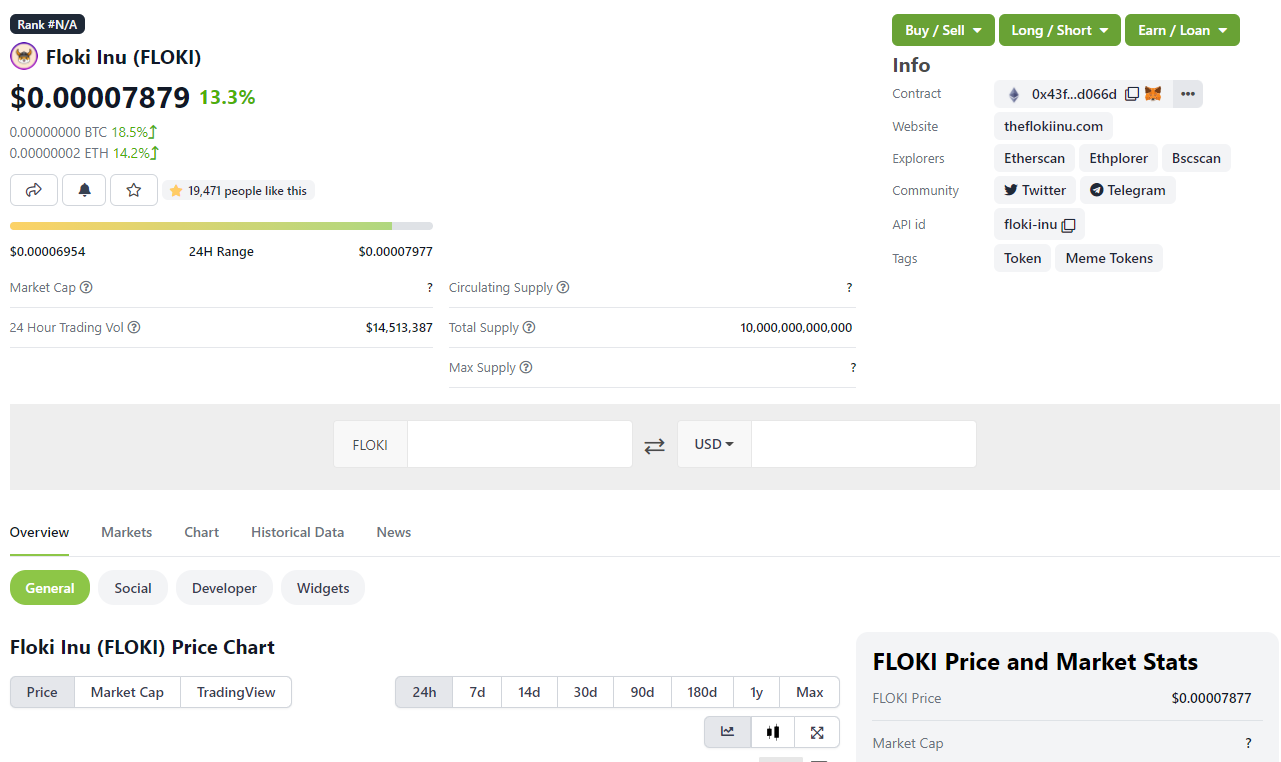 FLOKI and NFTs 
The NFT market has dominated the crypto industry. From games like Axie Infinity (AXS) hitting every primary record and NFT art selling millions of dollars. There is no misgiving that NFTs are the next big thing in the blockchain world.
There is also n upcoming service project, known as "Project X," is launching by the Floki Inu team. According to the FLOKI developers, the project can interrupt the crypto industry. This Project X can become a hit soon and may take the price of Floki Inu to the $1 mark.
There are many NFT gateways inside the FLOKI's ecosystem, such as Floki Diamond-Hands NFT Portal, Floki Inu Ruby NFT Portal, and Flokitar. Furthermore, this collection of Floki NFTs is being bought by connecting your wallet and placing a bid.
Additionally, the NFT gaming metaverse, named Valhalla, and an NFT and commodity marketplace, FlokiPlaces, are also in the growing phases.
FLOKI Use Case
The Floki Inu coin is also highly volatile which means that an increment in the number of the burn wallet also increases the reflationary bonuses for Floki Inu holders. Also, a reduction in revolving supply increases the demand for Floki and value as time goes on.
Unlike the many meme tokens, FLOKI is offering a real-world use case. Floki Inu can buy items from over 1500 markets through its partnership with CryptoCart (CC).
FLOKI holders are also able to pay for their tangible goods on the XCUR platform, which is launching soon. Other uses in the future include various features like buying NFTs gaming and paying for services and goods at its stores.