Cardano established the psychological $1 mark as a strong support in 2021. In fact, the asset mostly traded above the said level throughout the year. However, with the onset of the bear market, Cardano slipped below $1 at the beginning of 2022. Post one futile recovery attempt, the eighth largest crypto asset has been trading below the said threshold ever since Q2 2022.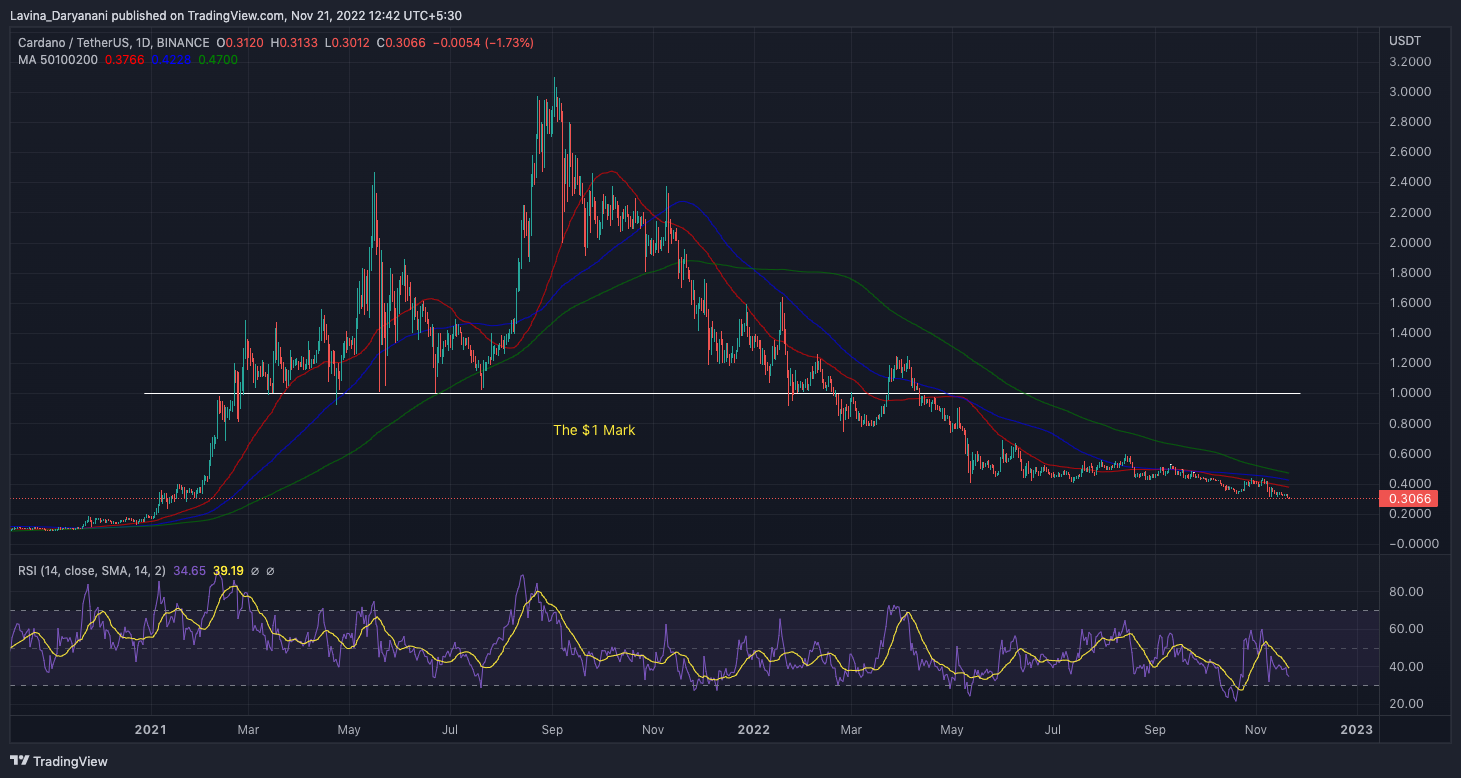 Cardano's performance against Bitcoin
Cardano's price did show some recovery against Bitcoin recently. From its wick low registered during the latter half of last month, the asset managed to incline by roughly 23%. However, as the market conditions started deteriorating, the asset continued shedding value against the largest crypto. As highlighted below, the ADA/BTC pair is currently down by 11.88% when compared to its November 10 local highs.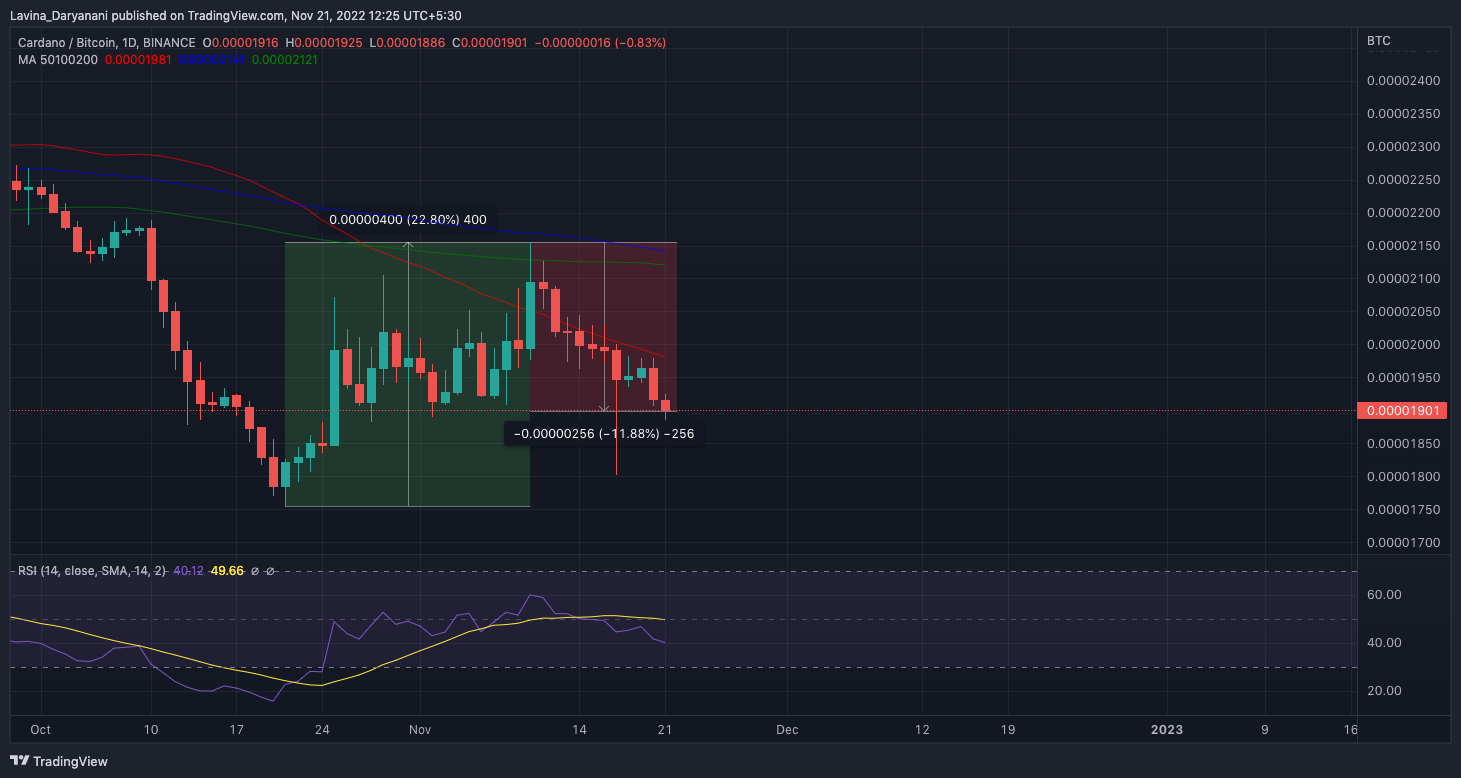 Both assets have deteriorated in value over the past few months. Cardano's scars [below], however, seem to be much deeper in most time frames when compared to Bitcoin [above].

As a result, critics feel that "poor Cardano" is "poised to plummet down." Mike Alfred, recently asserted in a tweet that Cardano continued to lose its vitality and "languish away." He underlined that the project has "no interest, no progress, no value for society."
In fact, Alfred also opined,
"Not too late to sell and move to BTC."
Are Cardano developers done?
Despite the price underperformance, it should be noted that Cardano continues to make rapid northbound strides on the development activity front. From last December's lows of 1249.6, the reading of this metric has more than doubled and currently stands at 2553. In fact, based on weekly development activity, Cardano ranked #1 at the beginning of November, while networks like Ethereum, Polkadot, Kusama, etc. lagged behind.

Alongside, there have been quite a few announcements highlighting the actual expansion of the Cardano ecosystem. As reported towards the end of last week, a Cardano-based regulated stablecoin [USDA] is set to hit the market next year.
Read More: Cardano-based stablecoin to debut in 2023
Alongside, Frederik Gregaard—CEO of the Cardano Foundation—recently revealed that the project had several integrations lined up for next year.
Alfred, nonetheless, went on to claim in his tweet that it seemed like "the devs are done." Reverting back to the same, Vice president of Community and Ecosystem at Input Output Global—Tim Harrison—said,
"Seems like he is done. Meanwhile, an amazing Cardano community keeps building."
He also went on to assert that "poor Mike's" tweets were not interesting and did not add any value. Harrison said,
"Poor Mike continues to languish away. No interest, no progress, no unique value for Twitter."
Well, this is not the first time Alfred and Cardano execs have had a beef with each other. Back in February, IOG CEO Charles Hoskinson outrightly asked Alfred to stop writing "deceptive tweets" intended to slander and "mislead" the general public.
Thus, his assertions of the network not adding value and predictions of the asset's price continuing to plummet shouldn't blindly be paid heed to. Like always, DYOR.
Also Read: Is Cardano the "one pillar of light" amid FTX mayhem?