Metaverse tokens have seen more ups than downs over the past few months. It all started with Axie Infinity's rally in the latter half of last year. The baton was then passed onto tokens like MANA, ENJ, and GALA in succession. Amidst other popular tokens in the gaming league, SAND too had an impressive rally alongside. In 2021's November-December period, this token's price witnessed an astronomical surge of over 1000%.
Of late, however, the candlesticks on its price chart have formed a cup and handle pattern. Despite the right-side of the pattern experiencing lower trading volume, this is typically considered to be a bullish signal.
SAND: Facing an Underdog dilemma?
SAND is currently engulfed within the handle part of the pattern, which has taken the form of a descending channel. Since 31 December, it has been trying to break above the upper trendline of the aforementioned channel but hasn't been successful in doing so.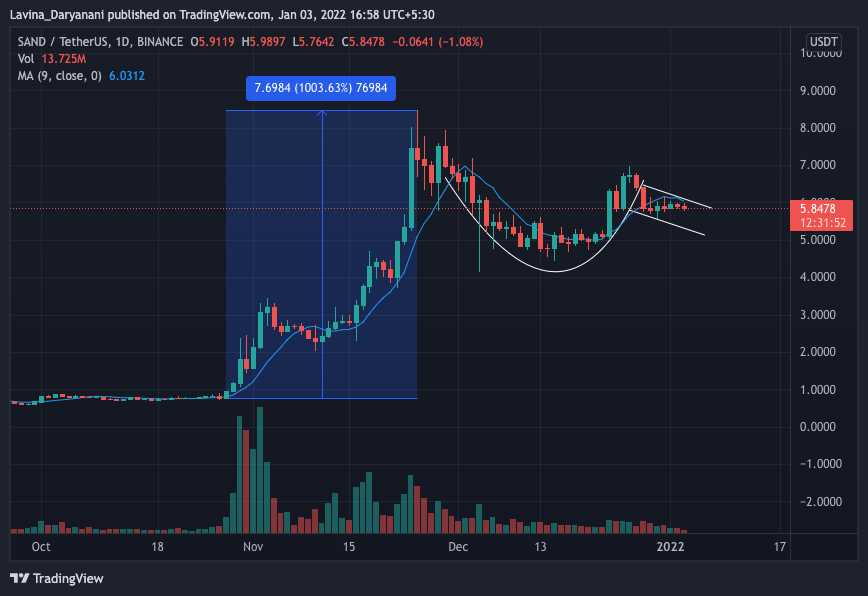 Will we witness a breakout anytime soon?
Getting to the point straight away – Most likely, no. More so, because of the following reasons:
As can be seen from the chart attached below, almost two-third of SAND HODLers are currently in profit. Now, out of the remaining one-third, 22% are in loss, while the remaining 12.6% are in a no-loss no-gain state.
Theoretically, this does look good on paper. However, it shouldn't be forgotten that market participants tend to exit the market to translate their paper gains into actual gains.
Take the case of Solana itself, for instance. After massively rallying in the October-November period, HODLers started exiting the market to book profits. In effect, the asset's price was subjected to a downfall. So, it wouldn't be wrong to expect the same from SAND at this stage.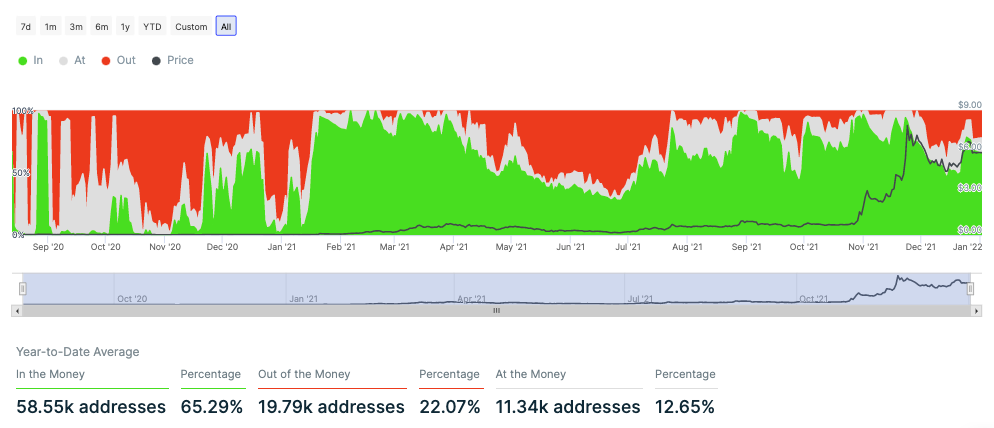 Additionally, ITB's data brought to light that the bull:bear ratio was less than one, signaling the persistent bearish momentum. In fact, the same platform also highlighted that more than 1.2 million additional SAND tokens had been sold than bought over the past 12 hours.
Keeping the current trends in mind, the odds of a price trend reversal over a couple of days seem to be quite thin for now.
However, if momentum flips the other way round in the coming trading sessions, market participants can then expect SAND to break above its descending channel and continue its uptrend.