It has been a while since Shiba Inu has been whirling around $0.00002 now. With a market cap of $11.89 billion, the second-largest meme-coin has not been able to fetch its HODLers fancy returns.
The state of the coin's Sharpe Ratio justified the same. At press time, this metric portrayed a value of -4.92. In fact, it has been hovering in the negative territory since late November last year. This means that HODLers have not been able to earn adequately for the risk borne by them.
This doesn't come as a surprise because the coin has not witnessed any notable rally over the past couple of months.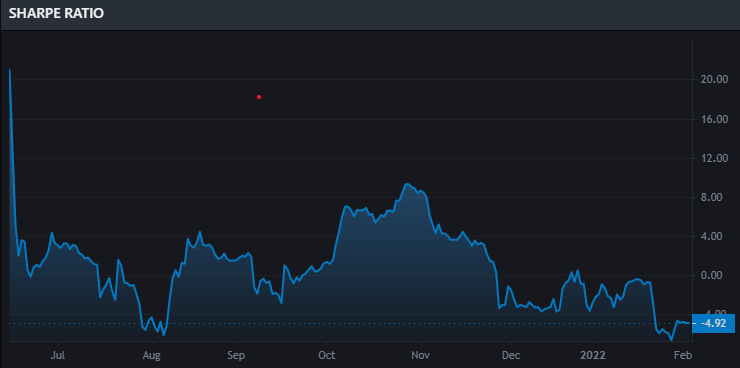 Now even as the broader market, led by Bitcoin, has started flashing evident signs of recovery, it doesn't look like Shiba Inu would follow suit. More so, because its volatility has been pretty much under control.
The stagnated state of this metric, to a large extent, propagates that the coin would not witness any dramatic uptick or downtick over the short term.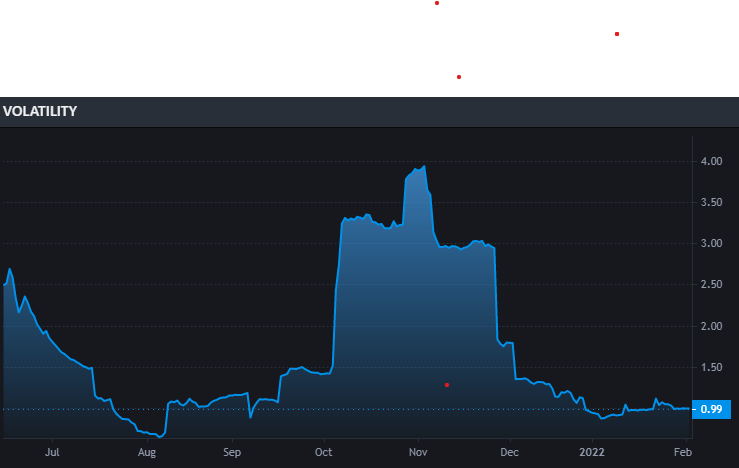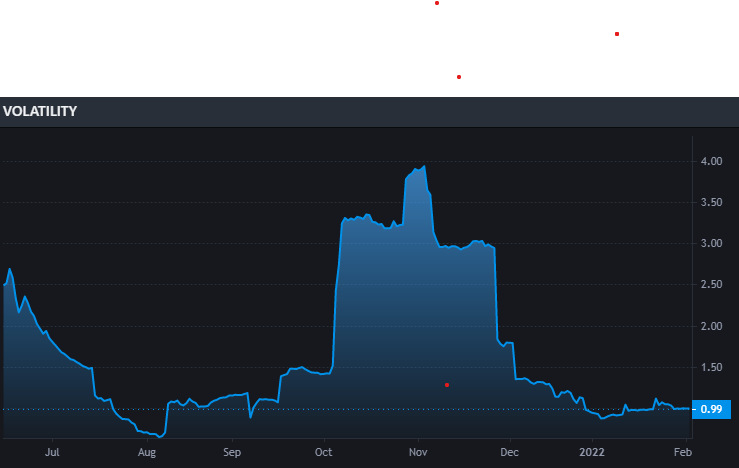 What's more, the number of large Shiba Inu transactions too have witnessed a notable dunk of late. Large transactions usually resonate with the whale activity. Given the fact that Shiba Inu is a whale-dominated token and the market participants who have the potential to dictate the price trend are hibernating, it wouldn't be wrong to expect Shiba Inu to continue hovering around its current price range for some more time.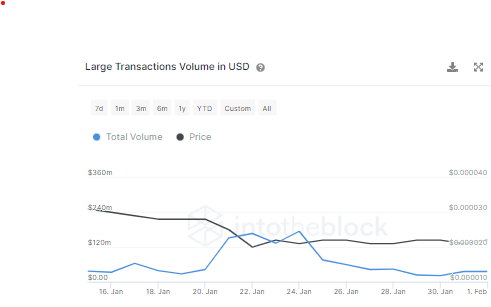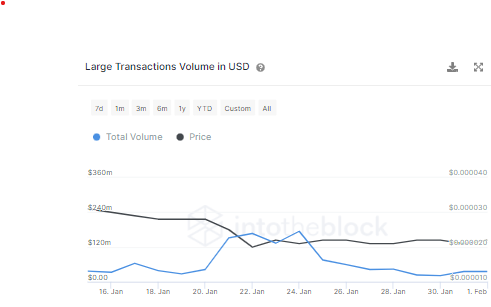 Despite the current state of the aforementioned factors, it should be noted that the Shiba Inu market has started attracting buying pressure. As highlighted in an article earlier today, close to 67% of investors using Coinbase have kept the meme-token on 'buy' while the other 33% of investors have kept it on 'sell.' Parallelly, even on other exchanges, the sell-pressure has started gaining steam.
So, only if the given trend gets stronger, Shiba Inu would be able to shrug off its consolidation phase and start marching forward. Else, its current trend would continue to persist.