The crypto landscape is anything but bullish at the moment. With Bitcoin taking tanking by 9% on Thursday morning, fan favorites Dogecoin and Shiba Inu seemed to be in free fall on the charts, down by 30% and 38.4%, respectively. A quick technical analysis revealed the maximum pain threshold for both coins over the short-mid term.
Tremors of Bitcoin's decline were felt across the broader market as major assets lost out on critical support levels. The resulting liquidations were the worst so far this year, with nearly $1.3 Billion worth of crypto 'rekt' in the past 24 hours. Liquidations for Dogecoin touched $19 Million while Shiba reached $5.34 Million.
SHIB Daily Chart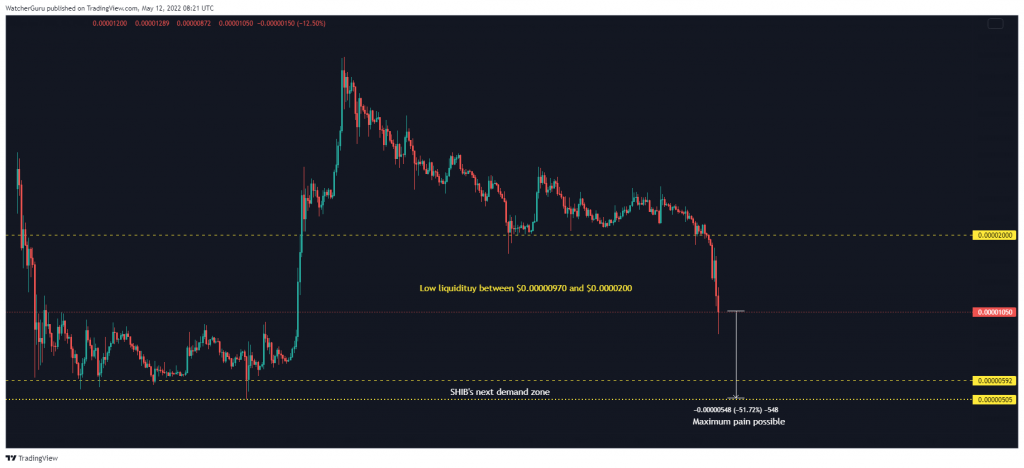 Shiba Inu's price had breached critical support of $0.0000200 on 7 May and was trading in a pocket of low liquidity since last week. Following Thursday's fall, a candlewick had breached $0.00000970 support and there was room for weaker price action.

According to IntoTheBlock, nearly 30K addresses that bought SHIB between $0.000009 to $0.000011 were still in profit after the recent decline. Fearing further losses, these addresses may be tempted to cash out while their investments show positive returns.
So, should the selling spree continues, the next major between $0.00000575 to $0.00000500 could end up being Shiba Inu's next resting ground. With a long way to go before SHIB tests this area, the maximum pain threshold was another 46% decline.
Dogecoin Daily Chart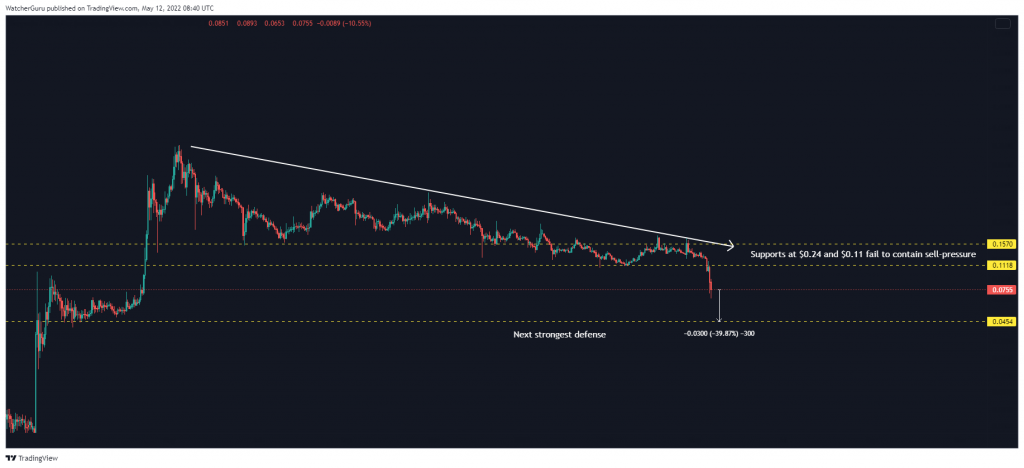 Dogecoin's price slipped below multiple supports throughout April and efforts to create new bases were largely futile as sentiment remained weak amongst bullish traders.

After its current drawdown, a defensive option did lay close to its press-time level at $0.066. However, downside risks remained. IntoTheBlock showed that over 50K addresses that purchased DOGE between $0.064-$0.075 were 'in the money'.
Hence, if profit-booking from those addresses forces DOGE below $0.0066, the next support lay at $0.043 – marking another possible 40% decline in a worst-case outcome.