A move to dismiss a class-action lawsuit against businesswoman Kim Kardashian and other American celebrities has been submitted by Kim Kardashian's legal team.
There are hundreds of currencies in the cryptocurrency market. Sorting through a pool of phony coins to find the genuine ones might be a challenge. The likelihood of getting conned might increase with further false marketing.
A lawsuit was filed in federal court in Los Angeles against Kim Kardashian and Mayweather Jr. with the goal of defending trusting investors. Paul Pierce, an NBA player, was also involved in the lawsuit.
Kim Kardashian shocked many with a crypto-related Instagram post back in June 2021. The American personality was spotted promoting EthereumMax, or EMAX.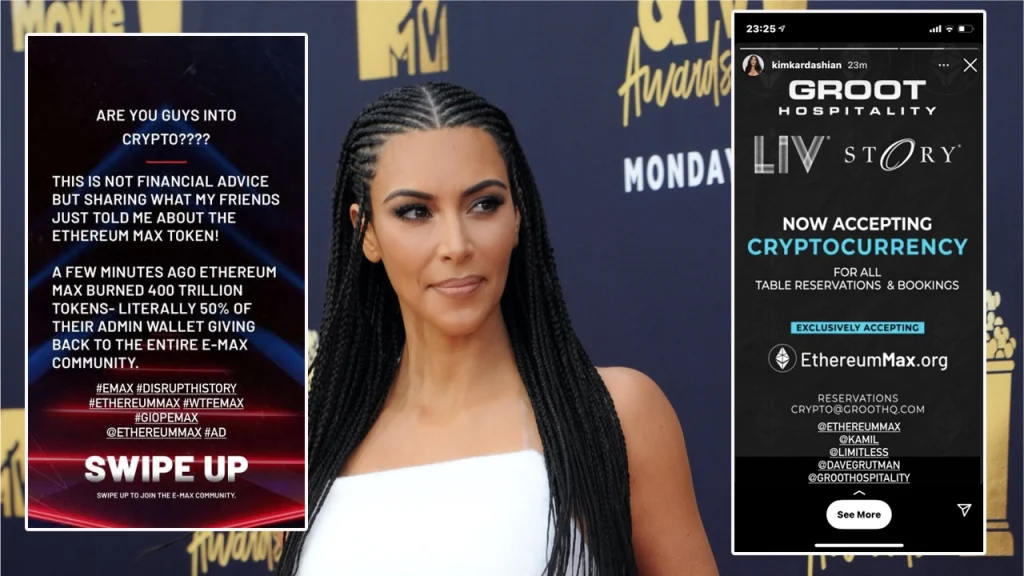 Kim Kardashian is one of the most well-liked celebrities on Instagram, with a 250 million-strong following during the time of promotion. Currently, she has over 327 million followers.
She was observed supporting EthereumMax tokens despite the fact that her post had a warning that said, "This is not financial advice." Kim Kardashian was in dangerous seas despite mentioning "#AD" in her tweet.
The token was promoted by boxing champion Floyd Mayweather Jr. during his well-known match with YouTuber Logan Paul. His boxing trunks even had the EthereumMax token's logo all over them.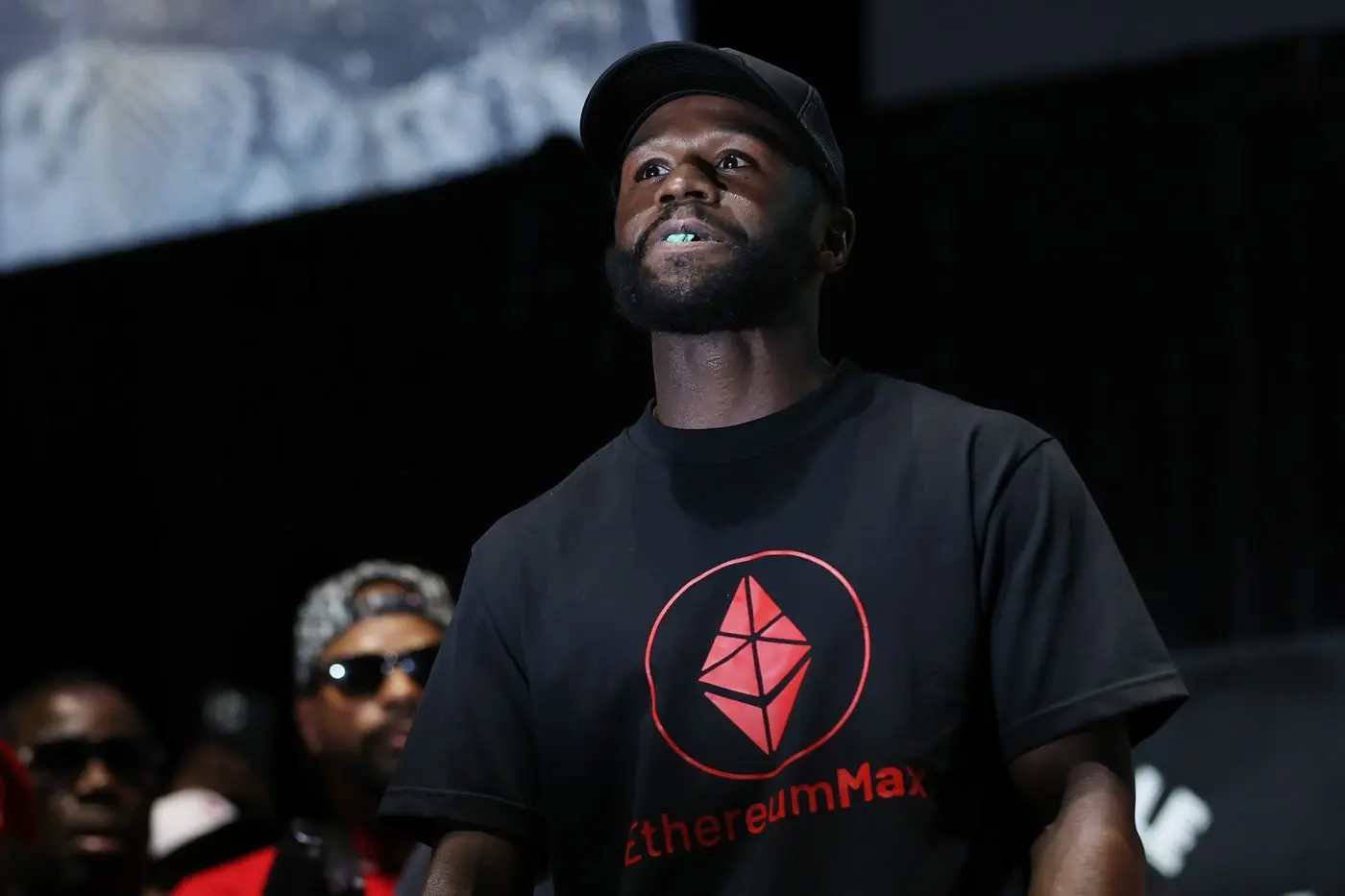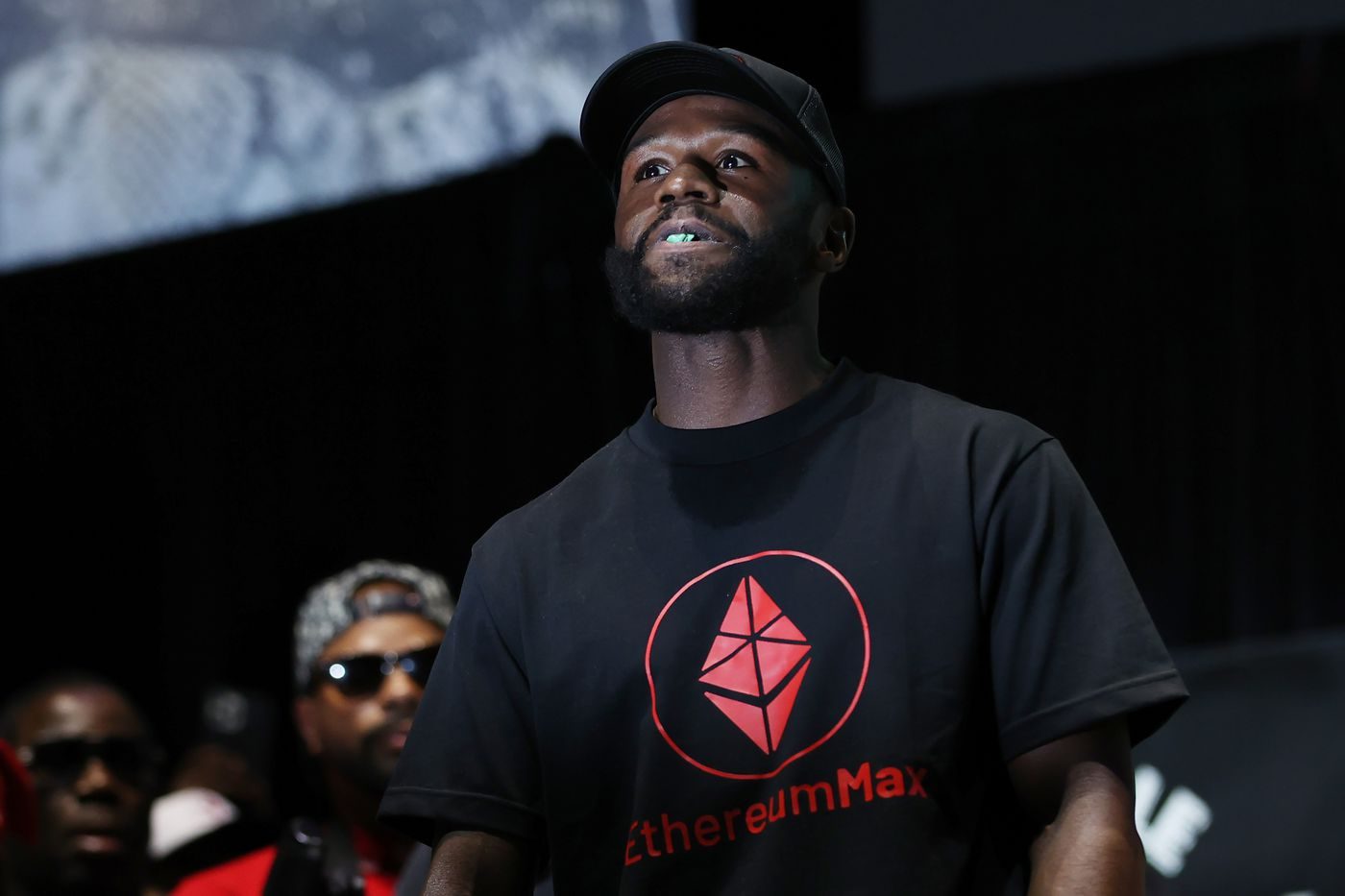 Kim Kardashian's legal team dismisses the allegations
As far as the lawsuit is concerned, ten claims were brought against Kim. The main highlight of the lawsuit was her Instagram stories. "Crucially, no named plaintiff alleges that they in fact viewed either Instagram post before purchasing tokens during the relevant time period."
The dismissal filing also claims that there has been no proof of the payments made to the influencers in Ethereum to promote EMAX. Kim Kardashian's lawyers also noted that there has been no evidence whatsoever regarding Kim buying or selling the EMAX token. The lawyer's completely put forward an Omnibus Motion to dismiss the allegations and lawsuit.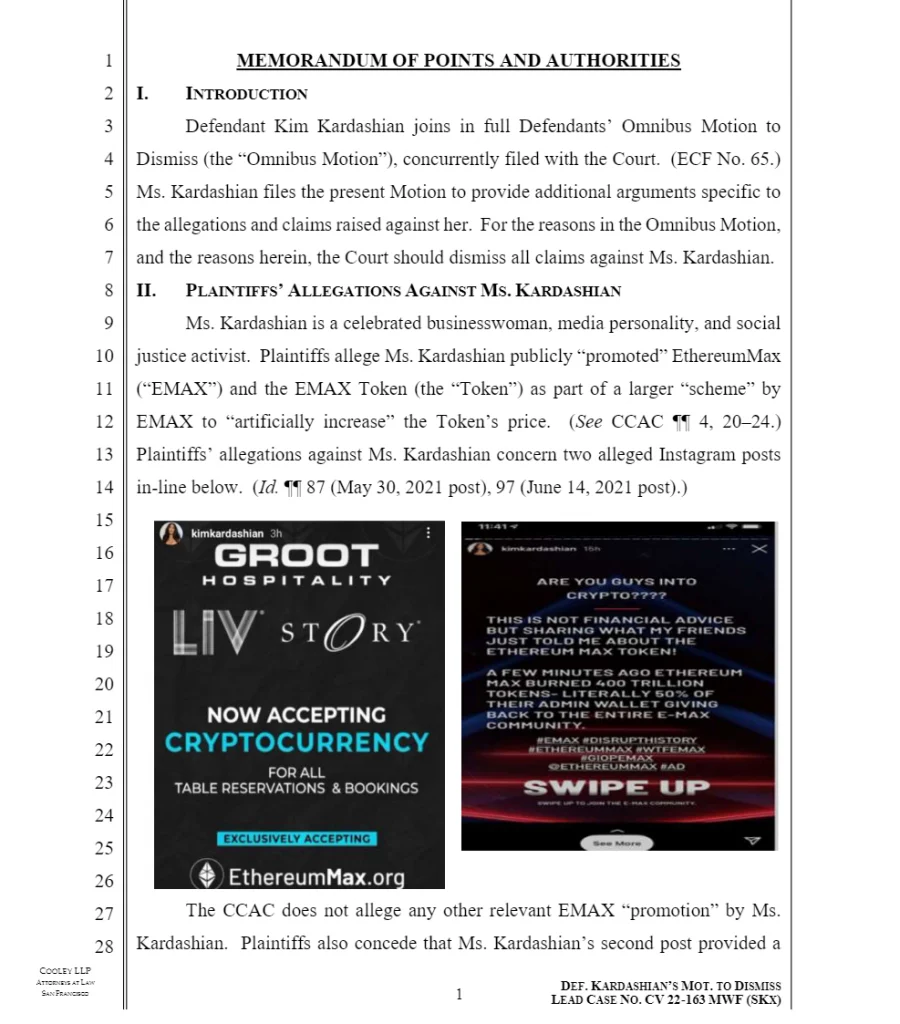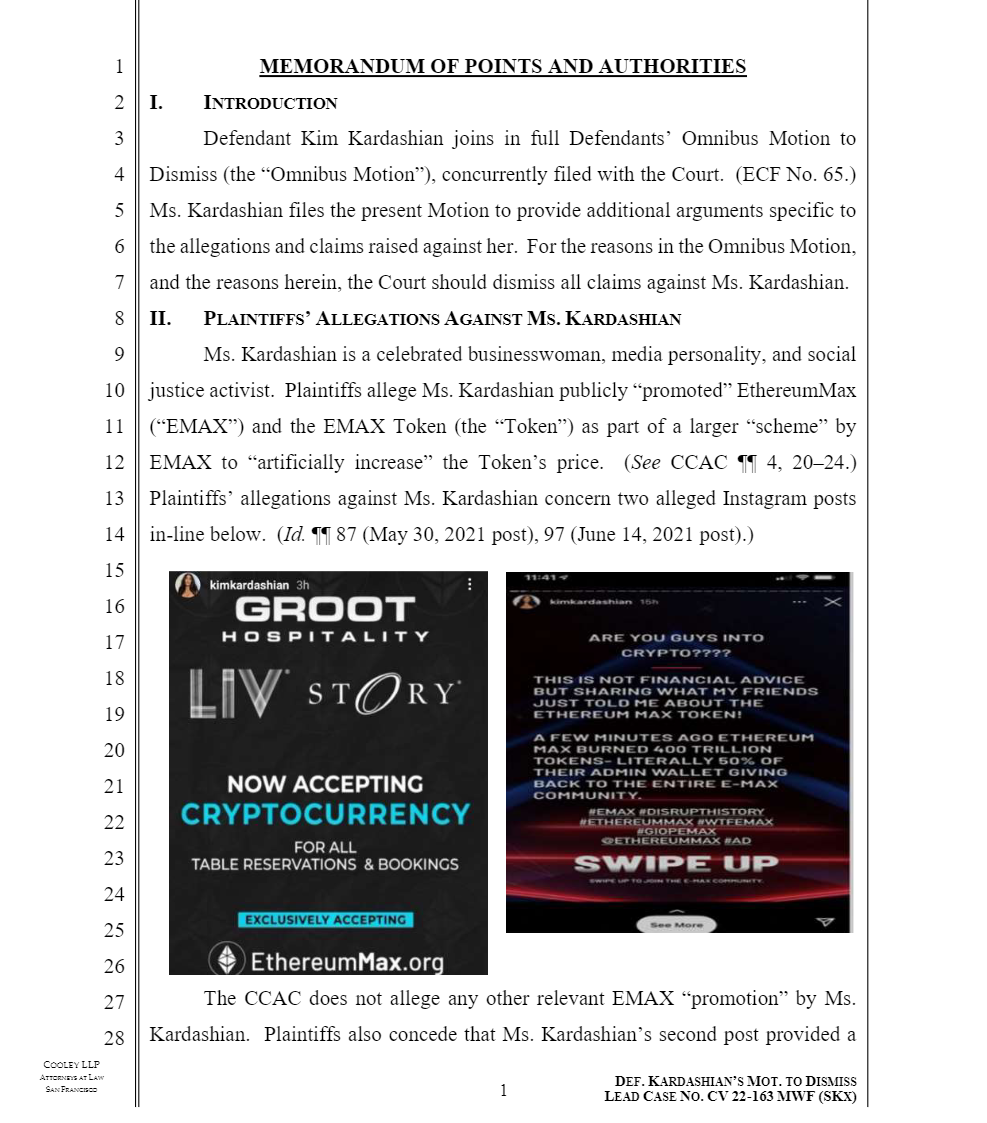 On the other hand, Floyd Mayweather has been quite evidently under the radar for allegations revolving around scammy crypto promotions.