Hardware wallet provider Ledger has launched its cloud-based private key recovery service, Ledger Recover, despite facing months of criticism from the crypto community.
Announced on October 24, Ledger Recover allows users to back up their Secret Recovery Phrase (SRP), the 24-word passcode that controls access to crypto assets, through an identity-based recovery system. The subscription service, priced at $9.99 per month, aims to give users an extra layer of protection if their SRP is ever lost.
Also read: Polygon (MATIC) Price Prediction: October End 2023
Ledger Recover was developed alongside the blockchain security platform Coincover and is initially compatible with the Nano X wallet. The wallet manufacturer plans to integrate the recovery solution later with the upcoming Stax and Nano S Plus.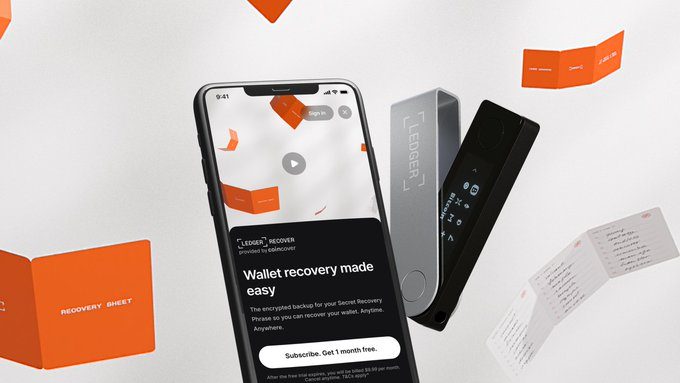 The launch comes after Ledger paused the recovery feature
The launch comes after the team paused Ledger Recover earlier this year due to significant backlash over security concerns. These concerns arose around a cloud-based recovery system. Critics argued this increased vulnerability. However, the wallet manufacturer emphasized that Ledger Recover is optional and does not change how existing wallets work.
Also read: Polygon (MATIC) Price Prediction: October End 2023
Ledger also stressed that identity verification for the key recovery service is not the same as centralized exchange KYC requirements. The platform emphasizes it is collecting less user information. The service is available to verified passport and ID holders in the U.S., Canada, the U.K., and the EU.
According to Ledger CTO Charles Guillemet, Recover gives "an enhanced layer of resilience" for users who want a backup option if they lose their SRP. The company released Recover's codebase on GitHub alongside the official launch to provide transparency.