Litecoin was among the few coins that flashed recovery signs on Thursday morning as Bitcoin rebounded from $29K. Although there was room for more price growth on its 4-hour chart, data showed that sellers were very much active and could even deny LTC from heading back to $73.
Is Litecoin looking bullish?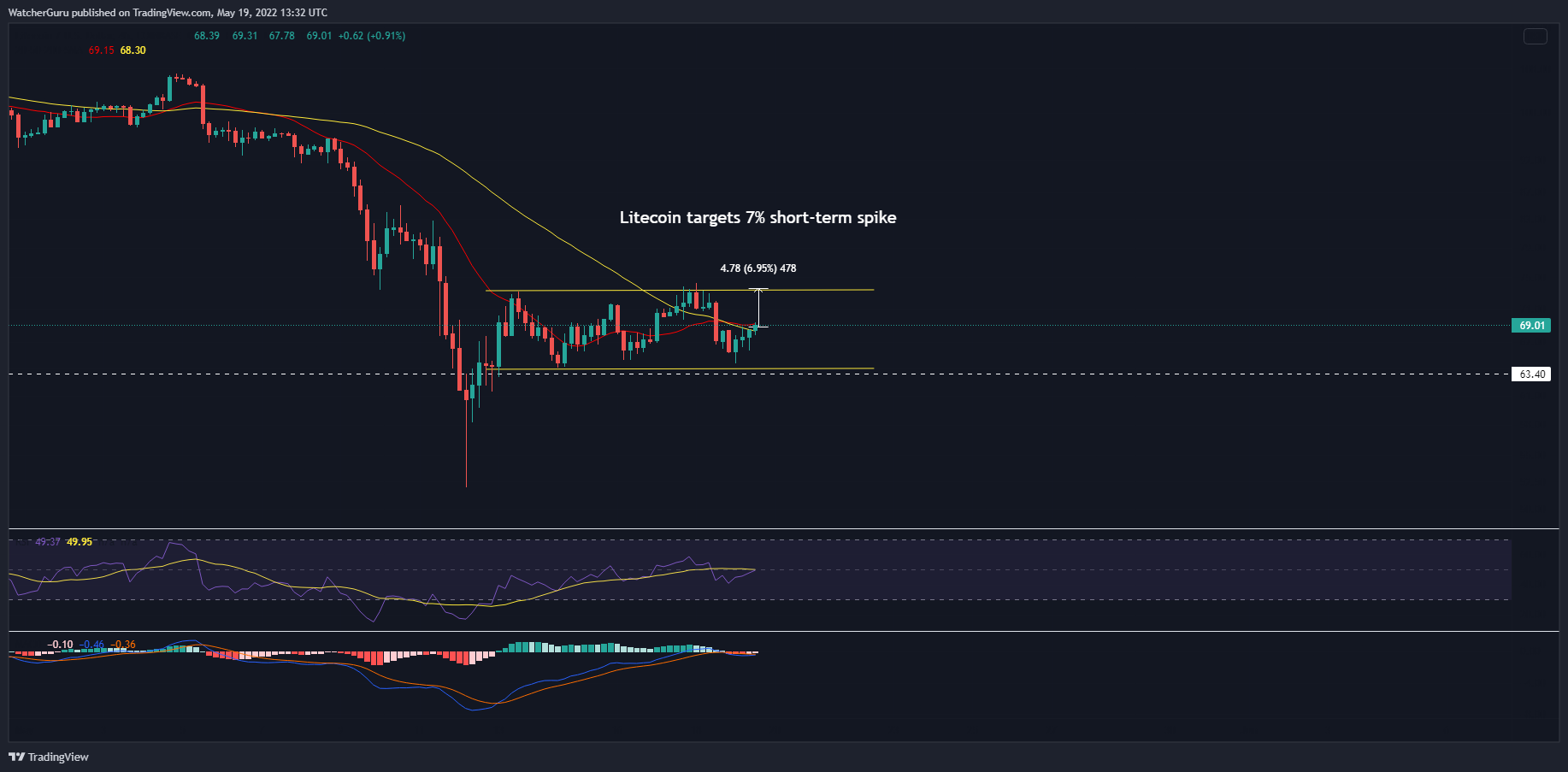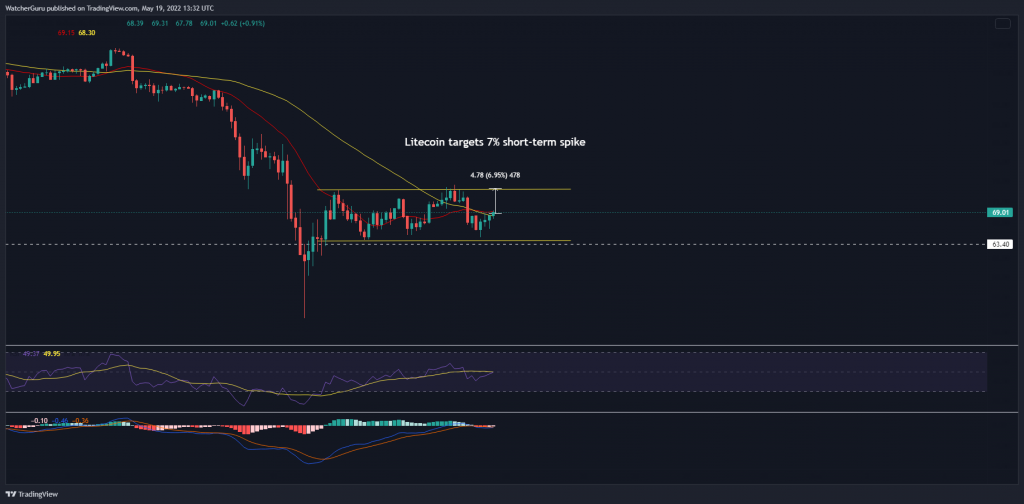 Since last week's correction, Litecoin has rallied by 23% and bulls have done well to contain its price within the boundaries of a horizontal channel. Based on the technical pattern, Litecoin eyed a 7% hike in the coming hours as long as its price breaks above the 4-hour 20-SMA (red) and 50-SMA (yellow), floating around $68.
The current market structure had even generated interest from users who increased their Litecoin mentions on social media platforms on the day. LunarCrush showed that Litecoin's social activity hit the highest point in 90 days.
Sellers to deny breakout?
Now, for a breakout to be successful, there needs to be compelling data on most fronts. However, Litecoin was yet to tick all the boxes required for positive price action.
Firstly, the hourly Relative Strength Index (look at the chart above), which was amidst an uptrend since the past week, was rejected above 55 and traded close to the mid-line at press time. The MACD, which is used to identify market momentum, presented a similar trajectory. The readings showed that even though Litecoin buyers were becoming stronger, sellers still maintained a voice in the market.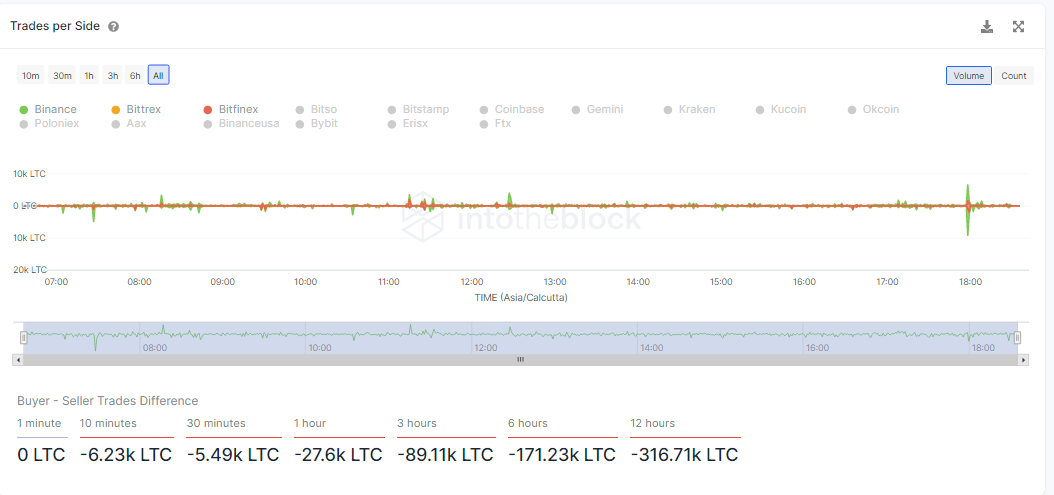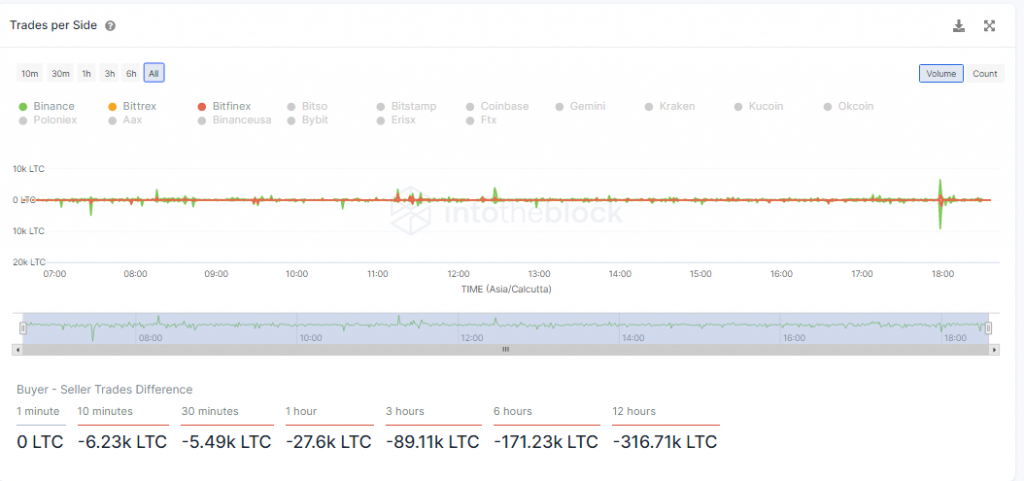 Litecoin's order book shed some more light on proceedings. The majority of traders were placing sell orders on exchanges and there was barely any opposition from buyers in the past 12 hours.
4-hour chart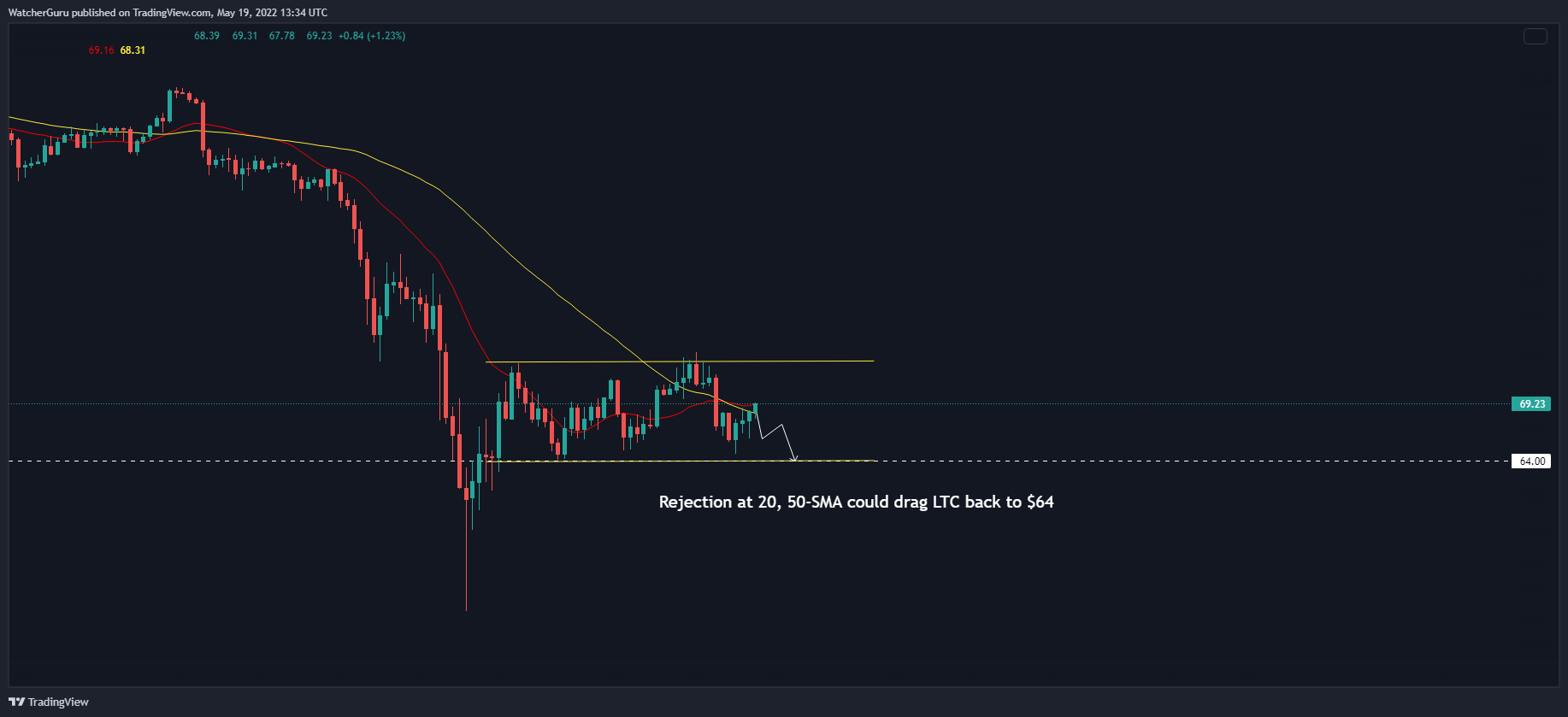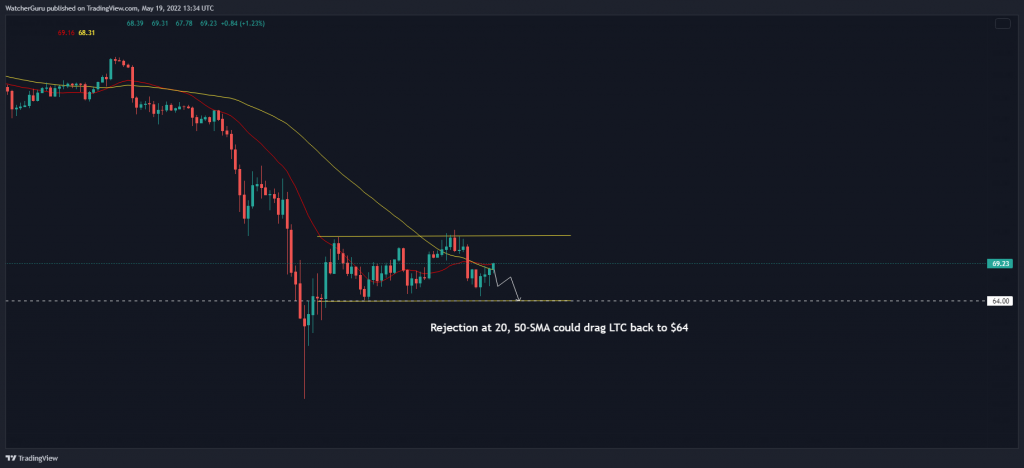 Social media activity can often be a double-edged sword and the same does not necessarily mean higher prices. Instead, high social media volumes during times of weak price action can even lead to FUD amongst other investors, leading to sharper losses.
On that note, it was uncertain whether LTC could advance back to $73, given the current market conditions. Instead, a move back to $64-support was a more likely outcome.
However, it's worth mentioning that LTC was in a delicate position on the chart and the bias could shift quickly if Bitcoin recoups more losses later during the day. If that's the case, buyers could flock onto the LTC market and help with a potential move back to $72.