A majority of Americans invested in cryptocurrency assets without doing any research on the coins that they invested in, according to data published by Bybit. The findings reveal that about 64% of Americans spent less than two hours or didn't do any research before investing in cryptocurrencies.
According to Bybit and Toluna's Crypto Investment Literacy report, the majority of Americans have blindly purchased coins with no "cryptocurrency literacy".
Also Read: How Realistically Can Dogecoin Reach $1 Before 2025?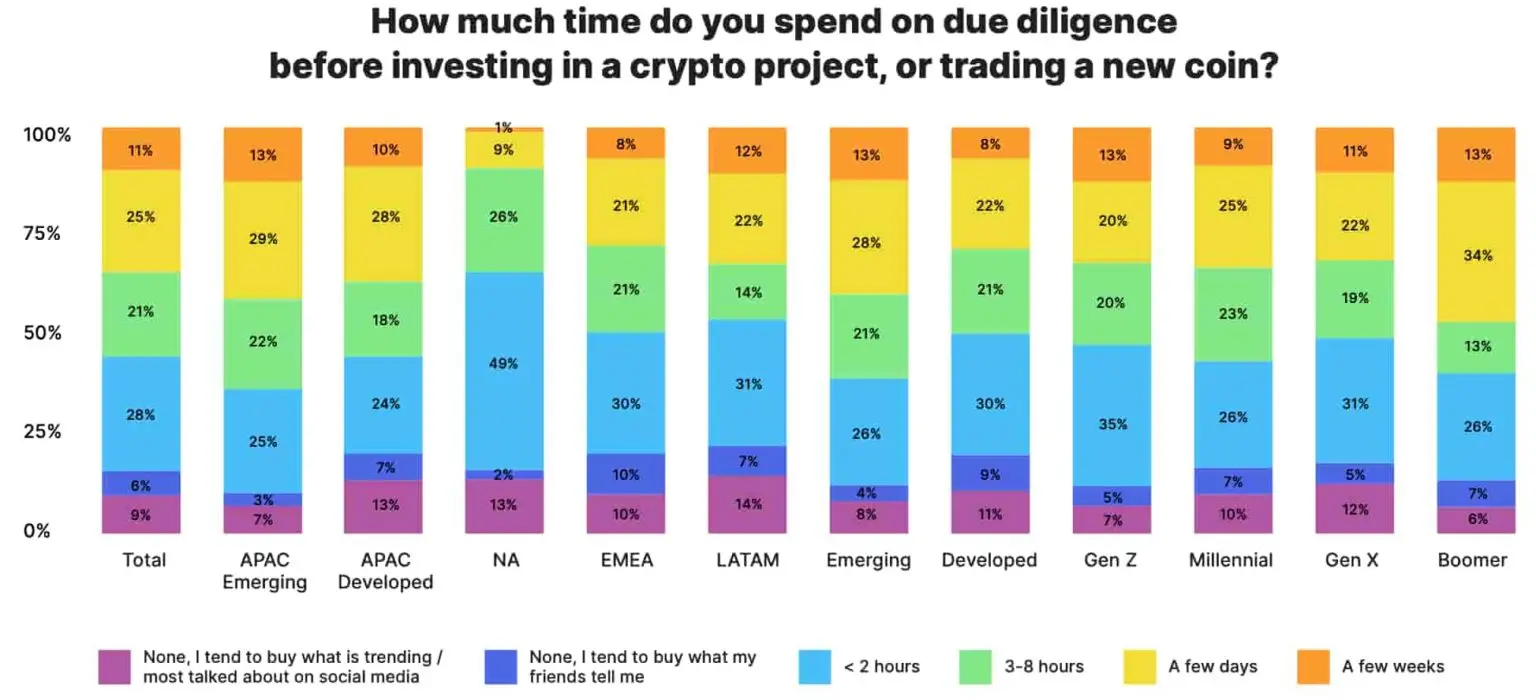 The study highlights that young Americans put minimal effort into research before investing in digital assets. The older generation, especially boomers, put in the most time and do their research and analysis before investing.
Boomers are shown to be the most cautious set of investors who limit their risk by not over-investing. This age group spends 50% more time researching before investing their money than other generations.
Also Read: Shiba Inu's Bone Doubled in Price, Reaches $1.54 From $0.80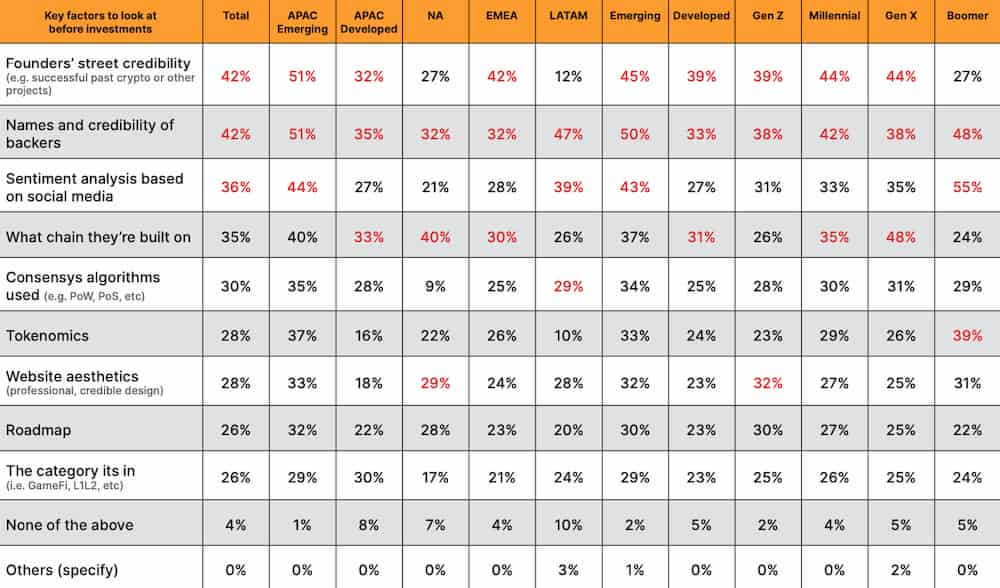 On the other hand, investors from Asian countries are devoting the most time to researching cryptocurrencies before investing in them.
"34% of Boomers spend a few days on DYOR, 50% more than other generations. 64% of North American investors spend less than 2 hours or don't DYOR at all," the study read.
It continued, "Among all regions, APAC Emerging countries spend the longest time on their research. Interestingly, in terms of generation, Boomers spend the longest time on due diligence."
Also Read Shiba Inu: AI Predicts SHIB Price For January 31, 2023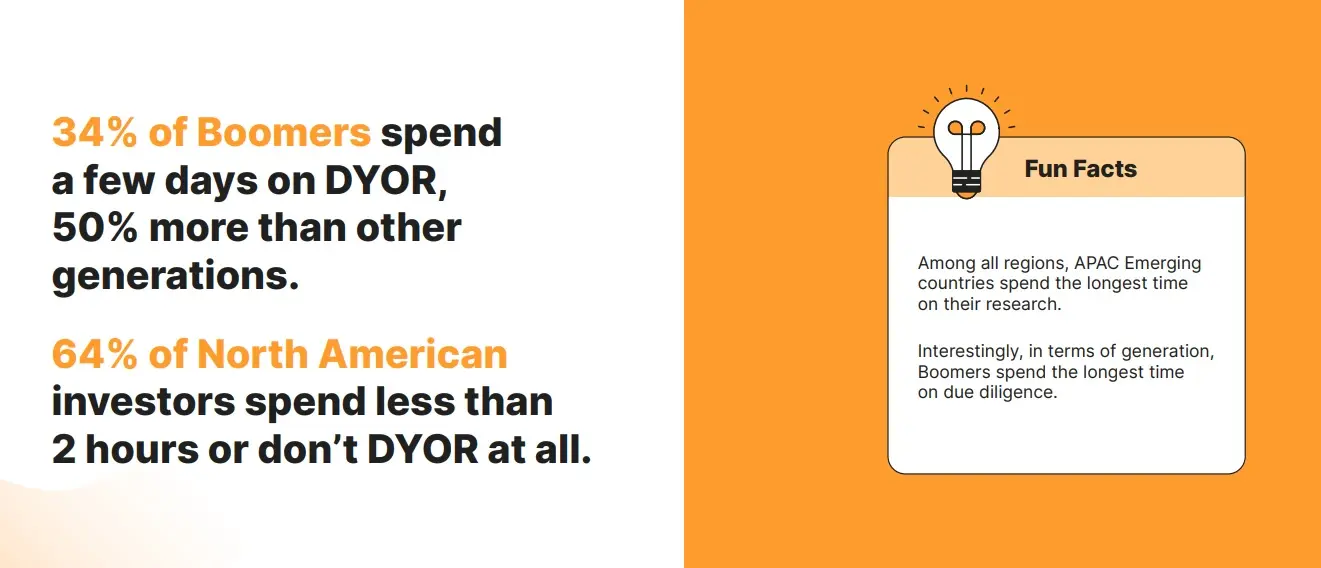 APAC countries include India, the Philippines, Indonesia, Thailand, Malaysia, and Vietnam. Investors in APAC countries have no disposable income, therefore tend to research cryptocurrencies well before pouring in their capital.
The Rise of The Cryptocurrency Markets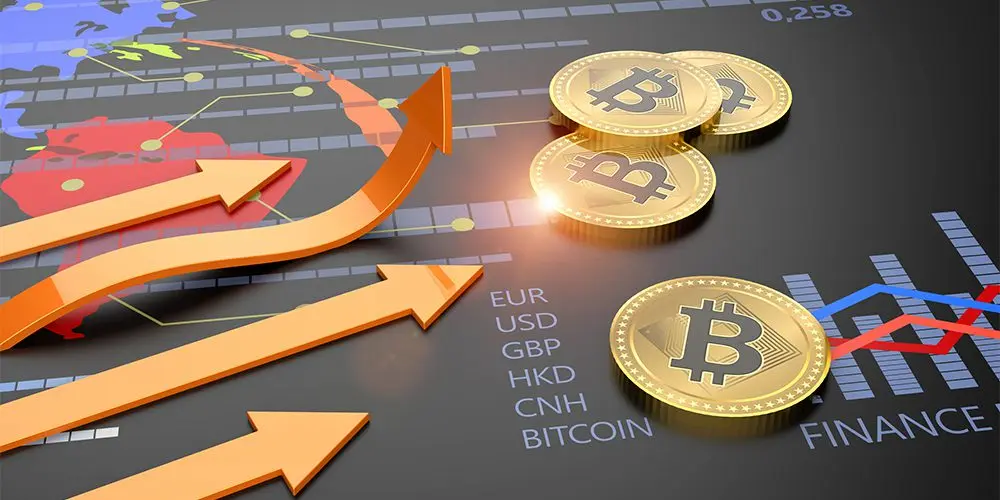 The cryptocurrency markets hit the mainstream after Tesla CEO Elon Musk announced that he invested in Dogecoin in early 2021. His announcement attracted millions of new and first-time buyers into the markets from across the world. This was the time when a handful of investors, especially the younger counterparts blindly invested in tokens without any research.
Also Read: Shiba Inu: Shibarium Codes Finally Go Public on GitHub
Nonetheless, investors are now paying the price for illiteracy as the markets remained on the back foot in 2022.