The crypto industry has recorded the entry of an array of personalities. Former First Lady, Melania Trump is the latest to jump onto the Bitcoin bandwagon. Previously, Melania Trump had expressed her interest in NFTs.
On 3 January 2009, Bitcoin made its debut into the world with its Genesis Block. Now, Bitcoin stands strong as the world's largest cryptocurrency with a market cap of $2.21 trillion.
Commemorating this day, several players from the crypto industry took to Twitter and shared birthday messages for the coin. Melania Trump decided to voice her interest in the world's first cryptocurrency with a birthday message.
The tweet read,
Trump's move was further acknowledged by Crypto Twitter. While several lauded her for being a supporter of Bitcoin, a few others called her out for trying to promote her NFT platform.
Melania Trump's NFT venture
Donald Trump, the former President of the United States, has been vocal about his stance on Bitcoin. From labeling Bitcoin a "scam" to blatantly suggesting that crypto was based on "thin air", Trump made it quite clear that he wasn't a fan of Bitcoin or cryptocurrencies, in general. Therefore, Melania Trump's NFT announcement, back in December came as a shock to many.
The former first lady's interest in NFT came to light when she rolled out her very own NFT platform. "Melania's Vision", a painting of her eyes by French artist Marc-Antoine Coulon was her first NFT offering.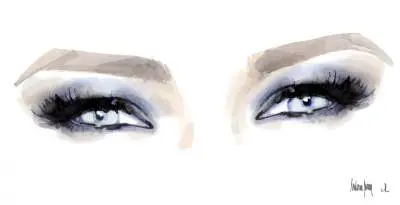 Priced at one Solana [SOL], Melania's Vision comes with an audio message in which she says, "My vision is: look forward with inspiration, strength, and courage."
Despite all these efforts by Melania Trump, Donald Trump seemed to stick to hostility towards the crypto-verse. In an interview with Fox News, back in October, Trump pointed out that he was a big fan of the USD and didn't want any other currency undermining the dollar. He said,
"I'm a big fan of our currency and I don't want to have other currencies coming out and hurting or demeaning the dollar in any way. "