Gaming and Metaverse tokens have been leading the crypto market's recovery show. Top cryptos like Axie Infinity, ApeCoin, Sandbox, and Enjin Coin have fetched their investors with double-digit gains ranging between 10%-35% each over the past week. On Monday, however, the spotlight was on Decentraland's MANA.
In the past 24 hours, the token rallied by more than 24%, while on the weekly, its gains stood at 75%. Earlier during the day, MANA went on to script a new multi-week high at $0.7375. Resultantly, the rise from its local bottom created on December 30 to its current level translated to roughly 160%.
At press time, MANA was rejected by the 0.5 Fibonacci level. With the market highly overbought, the top gainer could see a correction to $0.607 over the short term.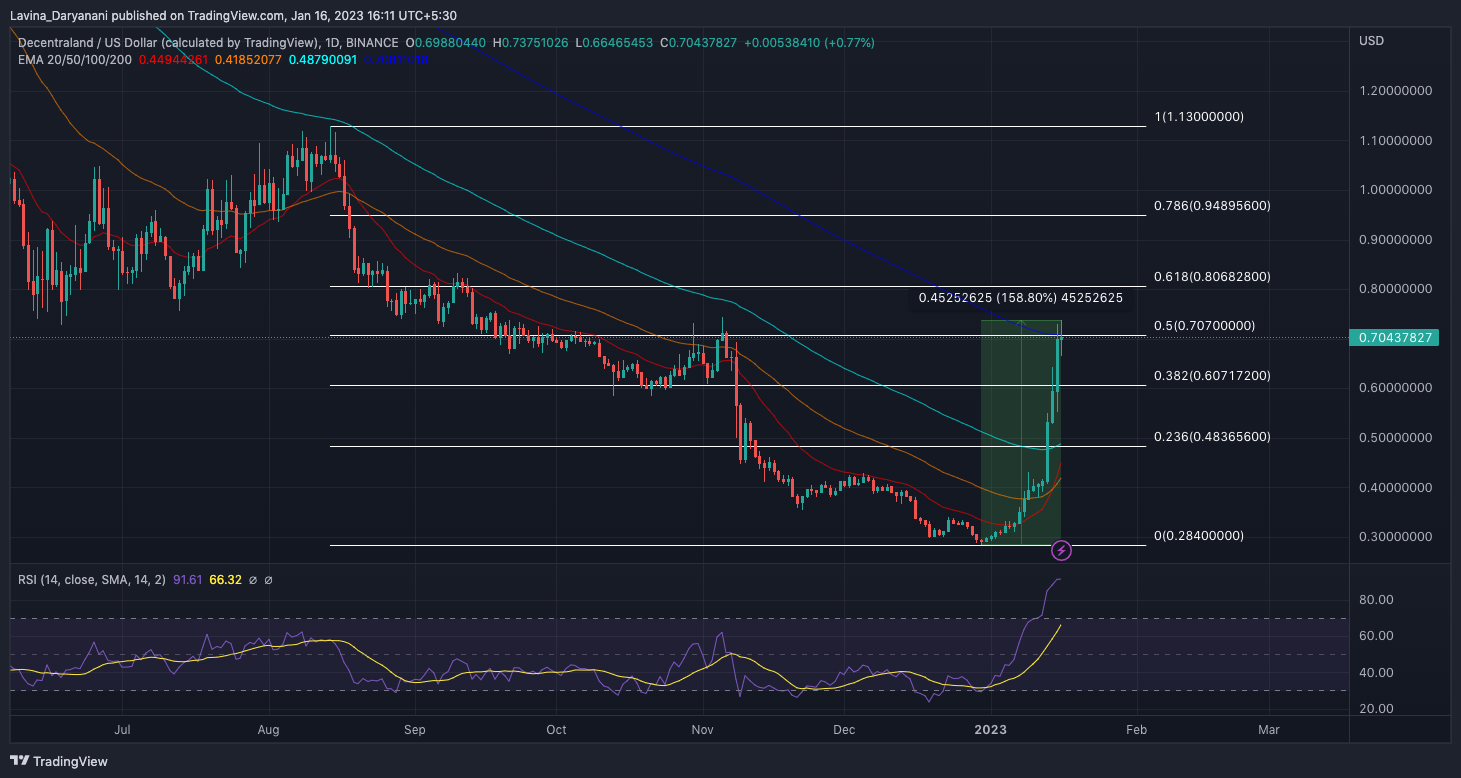 For now, however, the investors are in quite a comfortable position. MANA's Sharpe Ratio was hovering around its 1-year high, at 4.82, on Monday. This ratio measures the risk-adjusted returns of a particular asset. The higher the better, for it essentially means that investors are being fetched adequately for the risk borne by them.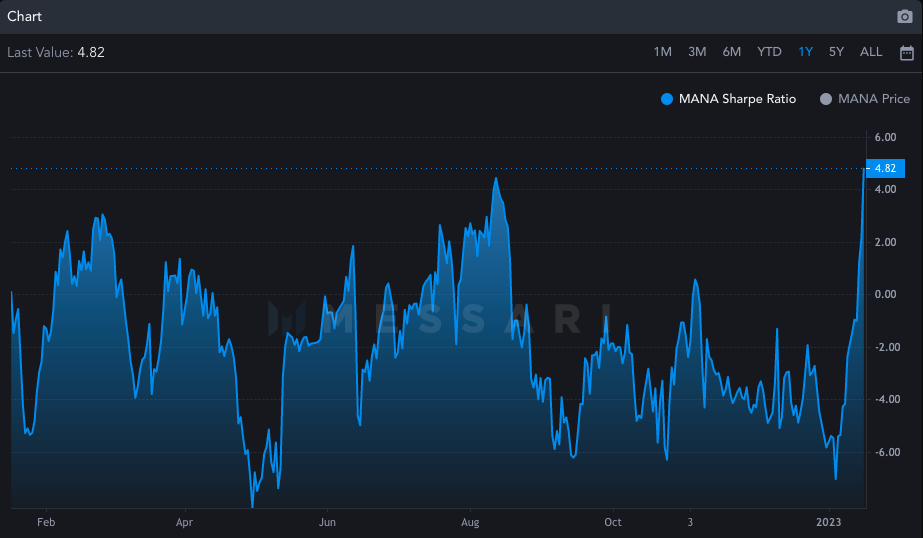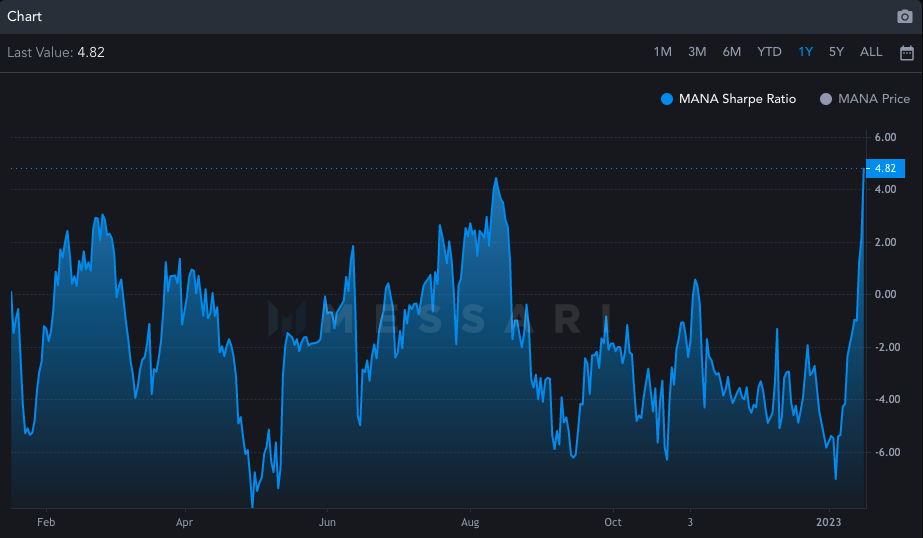 Decentraland Among Leading Metaverse Platforms
Of late, the sentiment associated with Decentraland has been refining. Recently, the OpenAI program ChatGPT gave the project its stamp of approval by naming it in the top-5 leading metaverse platforms' list. Parameters like popularity, user base, and engagement were taken into consideration. Reacting to the same, the official Twitter handle of Decentraland tweeted,
"ChatGPT gets it"
Parallelly, the project has been delivering on the fundamental front as well. Data from Santiment revealed that the project has been making consistent upward strides on the development activity front.


Recently, the team conducted its first metaverse Sit-n-Go community alpha test. Underlining the same, Miles Anthon, the CEO and Co-Founder of Decentraland Games asserted that the Games team "continues to ship." He further revealed that the project intended to further grow its player base.