It's certainly a tumultuous time for cryptocurrencies as Bitcoin looks to rebuild its price after the Federal Reserve stayed put on hiking interest rates last week. However, the disparity between skeptics and optimists is rising each day. While many traders believe that Bitcoin is yet to reach its true bottom around $30K, bullish onlookers are adding BTC to their holdings in anticipation of $40K and above. Incidentally, MicroStrategy's CEO Michael Saylor continues to advocate for the latter.
An announcement made by the crypto mogul revealed that MicroStrategy added another $25 Million worth of BTC to its portfolio over the past month.
As per the form 8K filing, the company purchased 660 Bitcoins from 30th December to 31st January at an average price of about $37,865 per BTC. The total holding came up to a whopping $25 Million. The report also showed that as of 31st January, MicroStrategy held about 125,051 Bitcoins worth $3.78 Billion at an average purchase price of about $30,200 per BTC.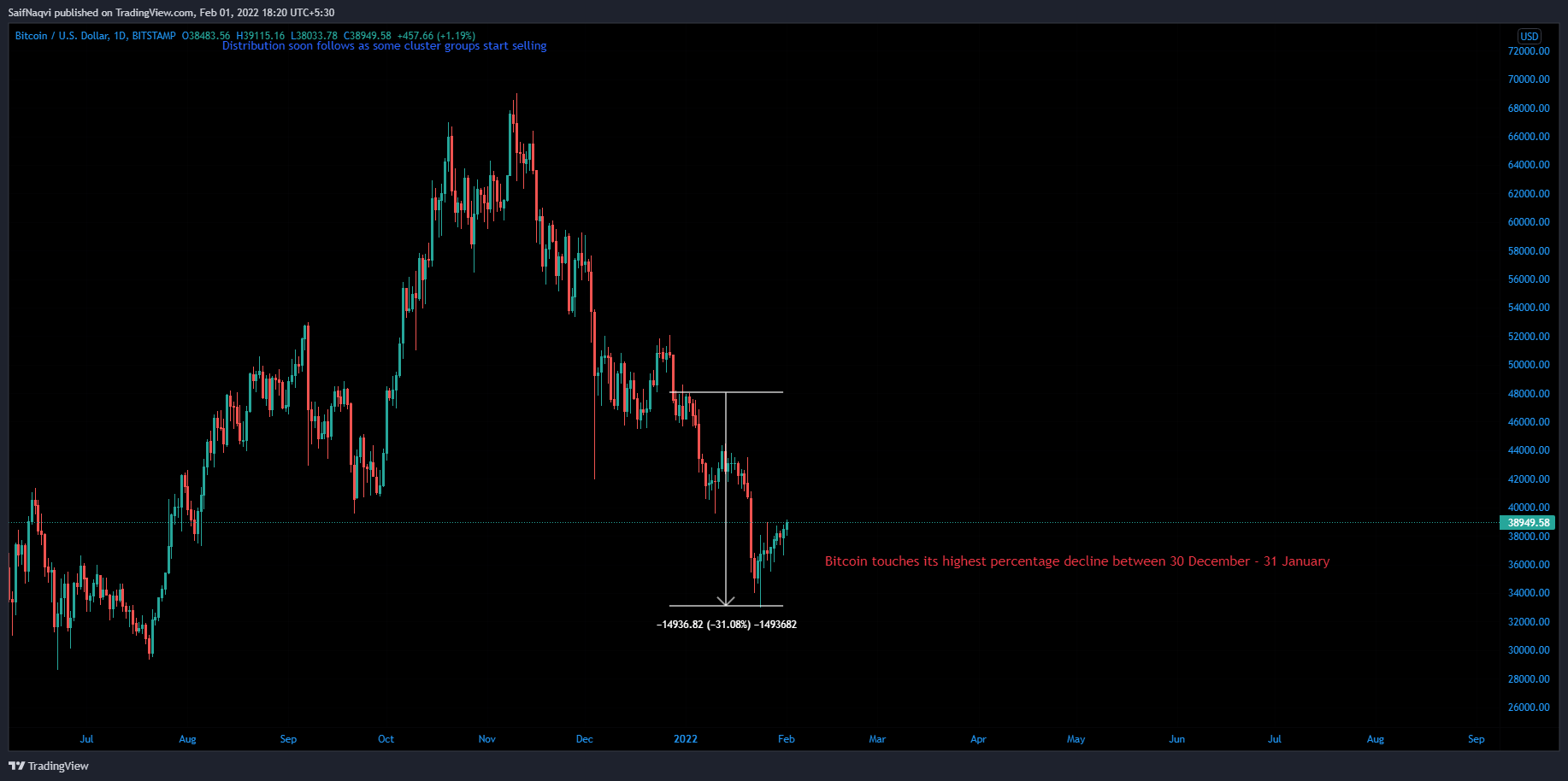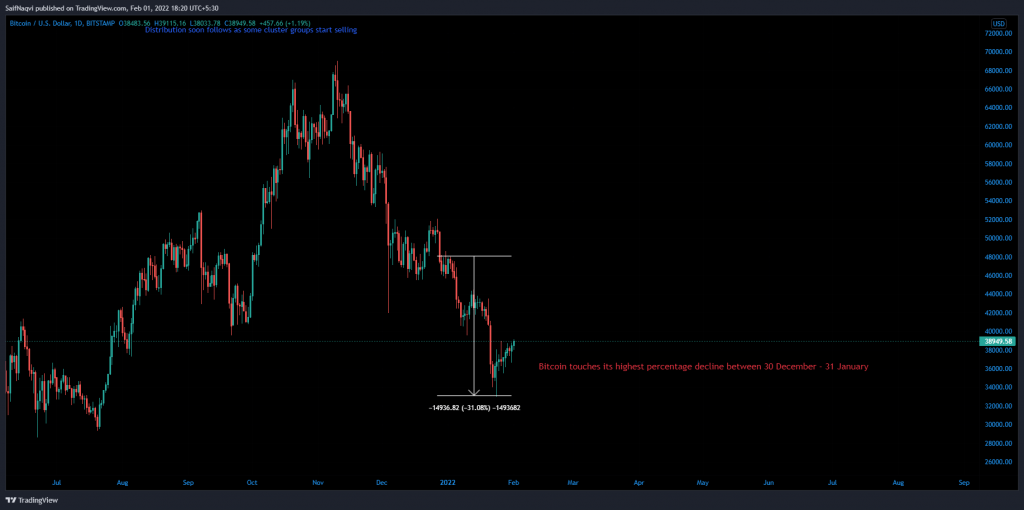 These purchases were made during BTC's downcycle from $48K to a 6-month low at $33K, possibly in anticipation of an incoming bull run as Bitcoin recovers lost ground heading into February.
Michael Saylor's patronage of the world's largest digital asset is a well-known fact amongst the crypto community. His investment advice particularly during weak or bear markets often alleviates FUD paranoia amongst investors.
Before making a record purchase of $414 Million worth of BTC in November, he stated that MicroStrategy would continue to acquire Bitcoin quarter by quarter, time to time, either with cash flows or with debt or with equity, just depending upon market circumstances and what looked most accretive to the shareholders.
At the time of writing, Bitcoin traded at $38,885, up by 4.3% over the last 24 hours.