Following a solid performance on 18 April, privacy altcoin Monero pared some gains on Tuesday as buying euphoria among investors cooled down. A period of stability could take over briefly before XMR challenges a key breakout on the chart, making for an exciting few days ahead.
Monero's price hit a 6-month high yesterday, possibly after some owners triggered massive withdrawal from centralized exchanges. The event, dubbed the 'Monerun', was created to test whether some centralized exchanges have the appropriate XMR reserves to engage in selling activity.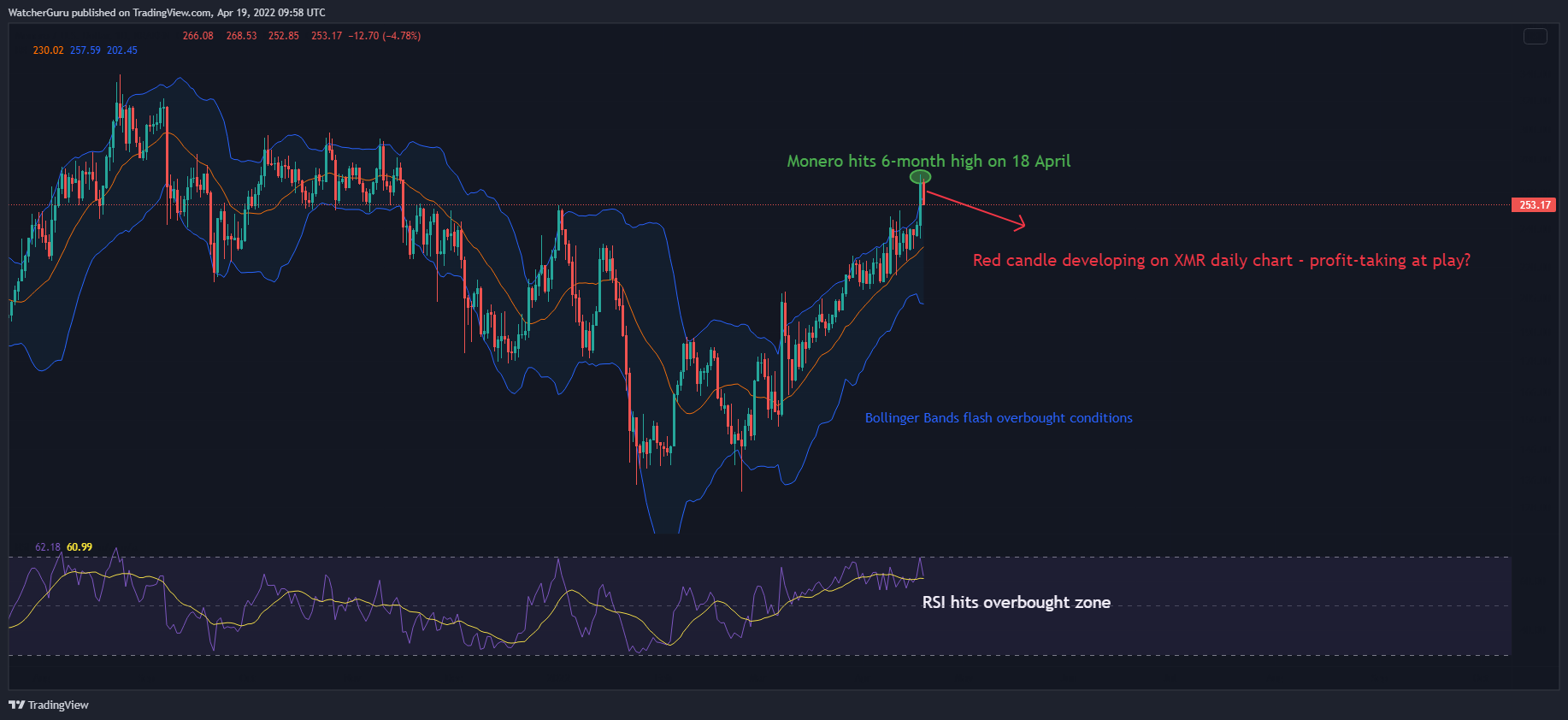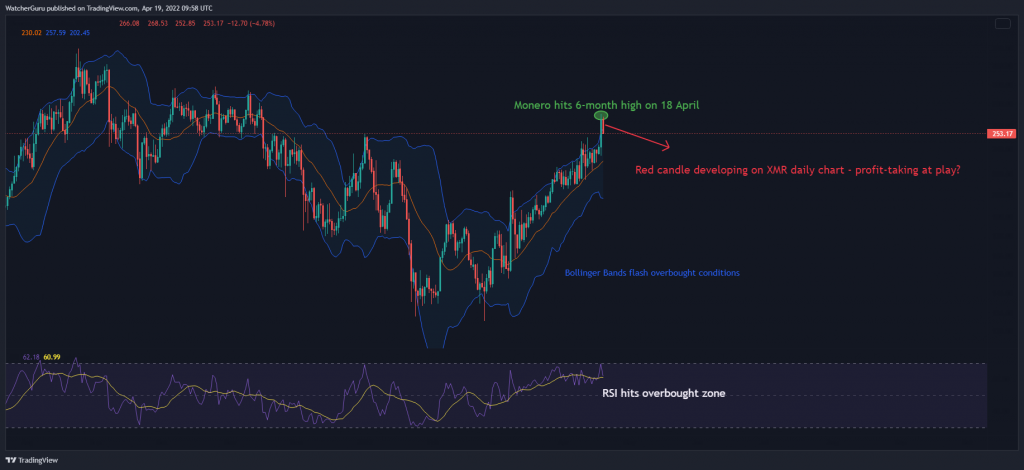 As owners initiated the XMR supply crunch, other participants sniffed a potential price hike and also placed buy orders on exchanges. However, an excess of buy orders resulted in 'overbought' market conditions – an unfavorable development for bullish investors. Extreme readings on technical indicators Bollinger Bands and RSI showed that XMR briefly traded above its 'intrinsic value', which alerted a few investors to start selling.
As a result, a red candle was taking shape on the Monero daily chart, sifting investor focus to near-term support levels of $230 and $210. These support areas could lock XMR's price until selling pressure evaporates and new buy orders are created.
Is There More To Monero's One-Hit Wonder?
Unfortunately, it's unclear whether Monero had the legs to rebound and keep up its short-term growth. Although its price has climbed steadily since February, it was yet to advance above key areas on the chart to assert confidence amongst investors.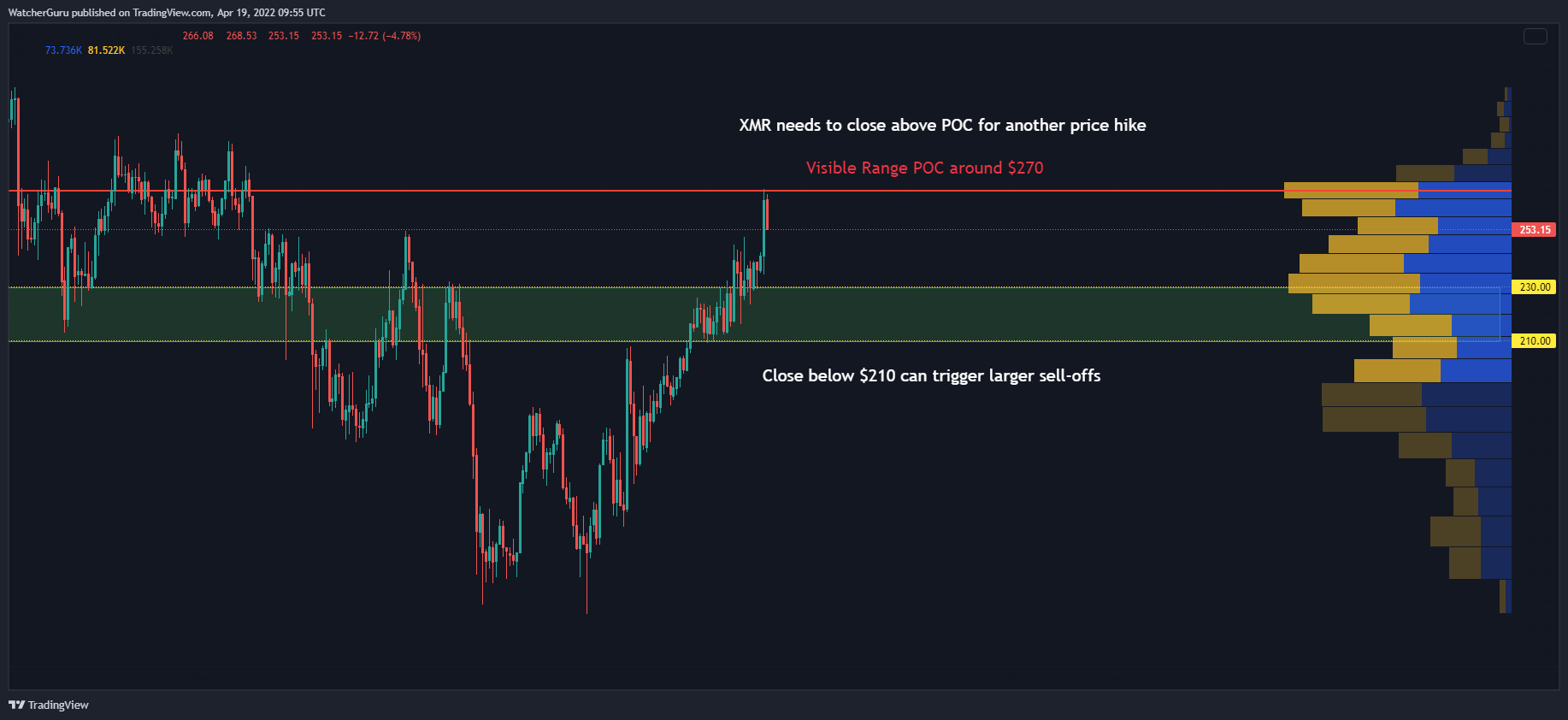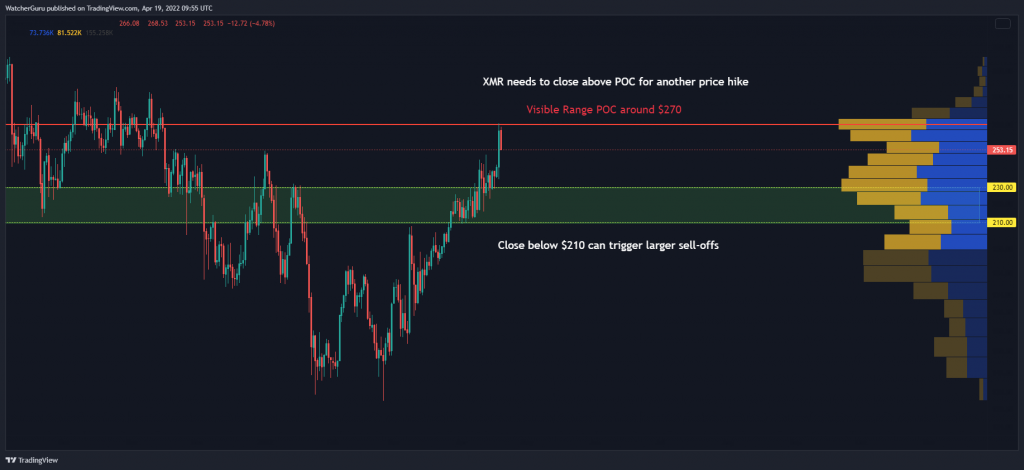 However, a breakout above the Visible Range's Point of Control at $270 could change that situation. The Point of Control is a price level where the highest trades are placed in a given time frame. Technical analysts perceive an asset to be 'bullish' once it trades above the POC.
The next few days would certainly test XMR's mettle as it attempts to bounce back from its correction and take aim at $270 once more. During this period, the price must hover above $210-support as a breakdown could severely hurt the chances of a bullish outcome.