Near Protocol's price has been performing bullishly since mid-March, nearly doubling in value in less than a month. Despite the broader market correction on 11 April, NEAR continues to be backed by strong fundaments and its bullish bias has not faded away as a new ATH draws closer each passing day.
Yesterday's 10% correction failed to overshadow NEAR's strong performance of late and the project managed to keep up appearances during a red day for the crypto market. Near Protocol was the only altcoin among the top 30 tokens that was trading in the green at press time. Its 24-hour surge of 10% made it the most searched coin on data compiler LunarCrush, grabbing a higher social dominance score than Bitcoin.

Most social media mentions directed attention toward NEAR's Total Value Locked, which has nearly tripled to an all-time high of $370 Million since 14 March.
NEAR Daily Chart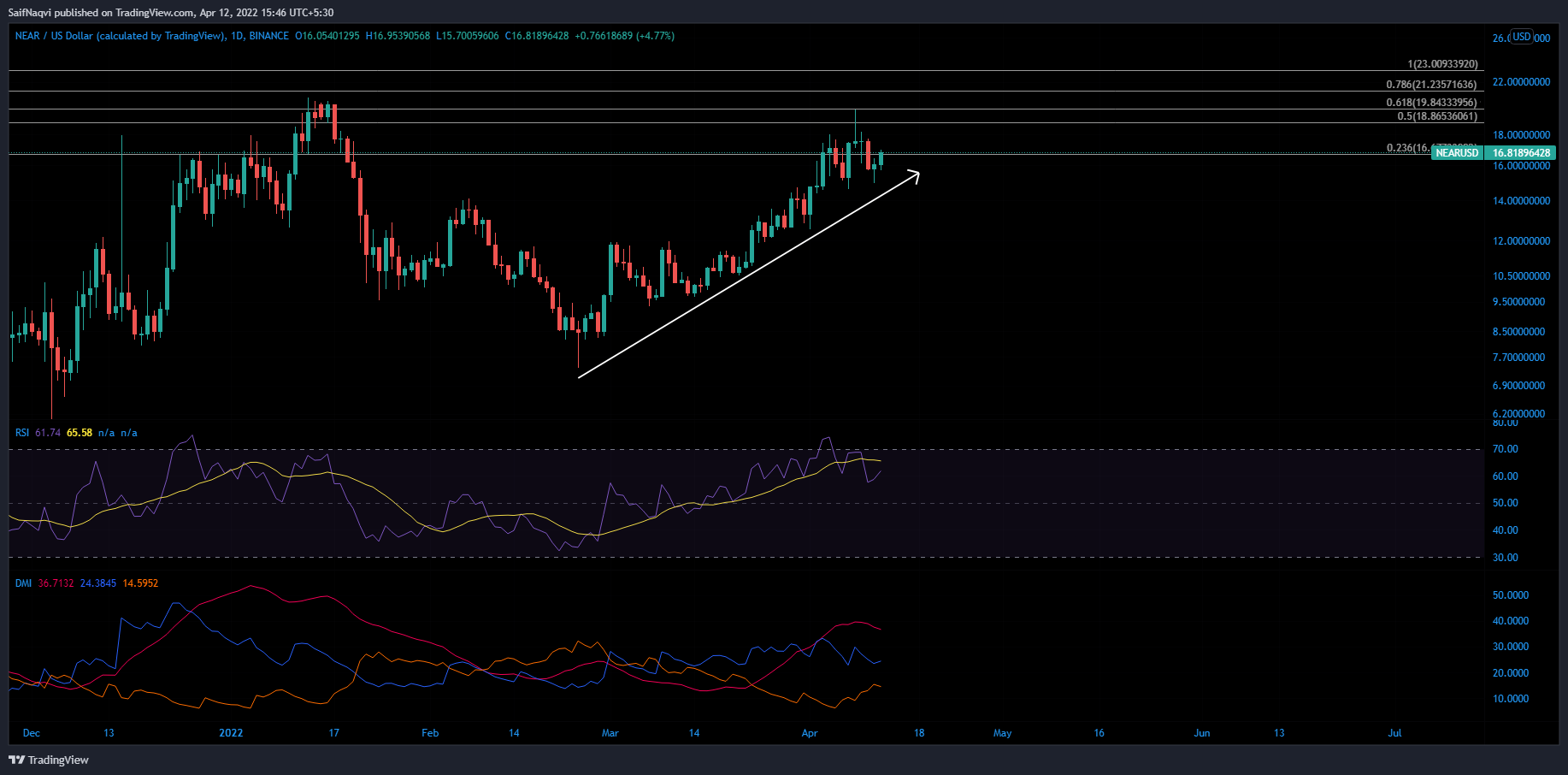 NEAR's technical chart was almost in perfect harmony with bullish reactions from the community. Since last month, NEAR has steadily recovered from lows at $9.43 and risen past resistance levels at $12, $14, and $16.7 on sustained buy volumes. The Fibonacci Extension tool, when applied to these points, showed that the next ATH would be made around the $23-mark.
The push to new levels can be sustained by NEAR's daily Relative Strength Index [RSI], which was parked in bullish territory. The RSI is the most widely used indicator to judge market trends. Furthermore, the candles were well placed above their 20, 50, and 200 Simple Moving Averages, meaning that short selling was expected to be minimal heading forward.
Price Strategy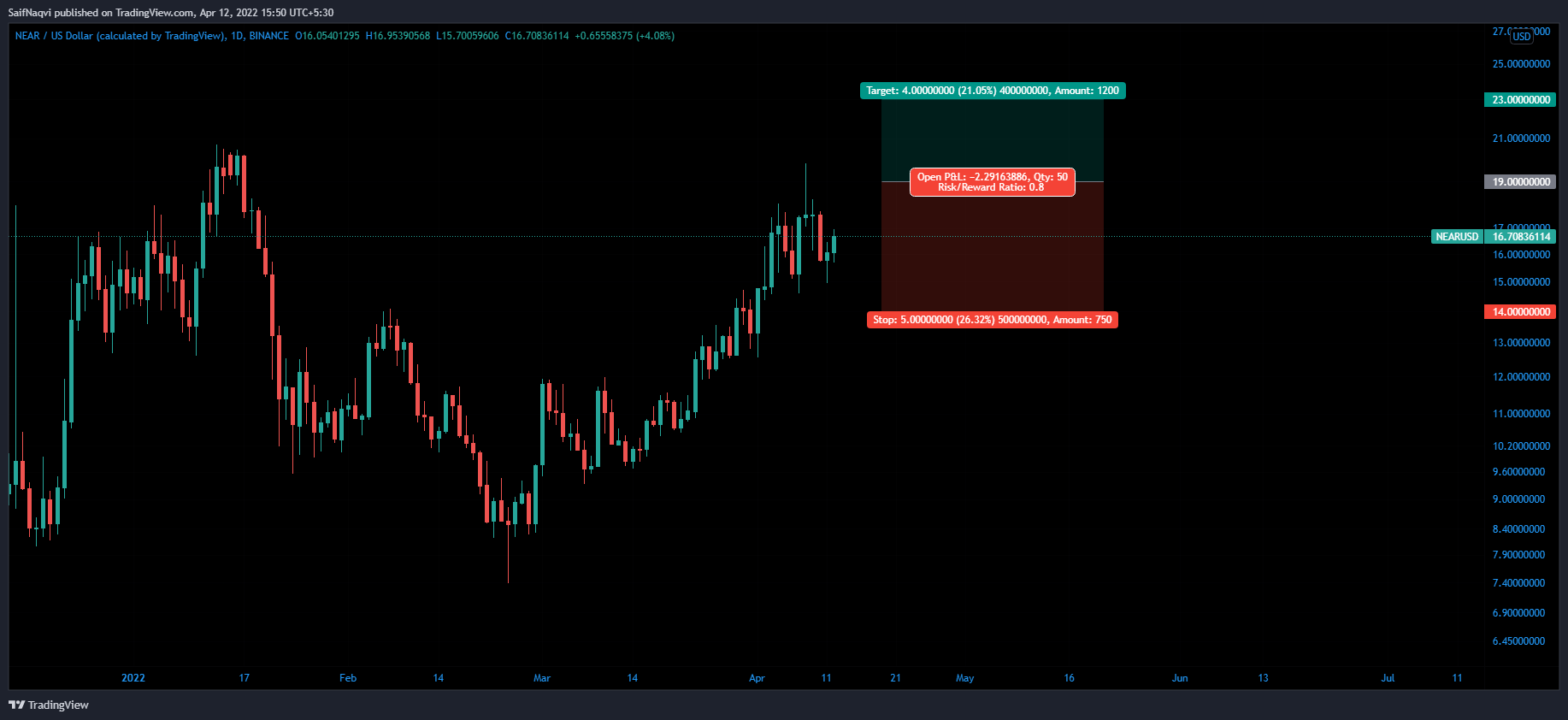 Traders can use these positive signals to make long bets on NEAR. More specifically, one can place buy orders at $19, slightly above the 50% Fibonacci level. Take-profit can be set at $23 while stop-loss can be maintained at $14. The trade setup carries a 0.8 risk/reward ratio.