Despite the odds, VeChain continued to grow in a positive direction in 2022. At the beginning of Q4, it announced expansion plans for its team in Europe. The VeChain Foundation revealed that the company was to hire 100 new developers to work in Europe, "pushing out new tools, technologies, developer libraries, and so on."
VeChain has parallelly been expanding its footprint and real-life use cases over the past few months. Recently, the foundation announced that the world's most valuable NFT with a real-world application was minted on the VeChainThor blockchain.
Now, its leading NFT marketplace, VeSea, has scripted another record. The platform surpassed 100 million in total trading volumes recently. The number currently stands at 101 million VET. Parallelly, the number of NFTs minted on VeSea has crossed 134k and the marketplace boasts over 252.6k items at press time.
VeSea's official tweet announcing the volume milestone asserted,
"2023 is going to be a banger."

VVAR DOGS was the top-performing collection on VeChain at press time. With a floor price of 3,400 VET, the collection amassed 119,639 VET via sales over the past 24 hours. The base price of other collections like VeKings, Frost Giant VeKings, and ExoWorlds had a much higher base price. However, their 24-hour volume was lower than VVAR DOGS.

Also Read: VeChain continues to add 'real' value: Are investors interested?
VeChain's Performance On Other Fronts
Leaving aside NFTs, the ecosystem has managed to thrive as a whole this year. Per Social Intelligence platform LunarCrush's Galaxy Score, VeChain ranks 7 on the top coins of the 2022 list.
The said score measures the coin's past performance against itself. A higher rank means a particular asset is performing well from different perspectives like the social volume, market volume, and price moving average.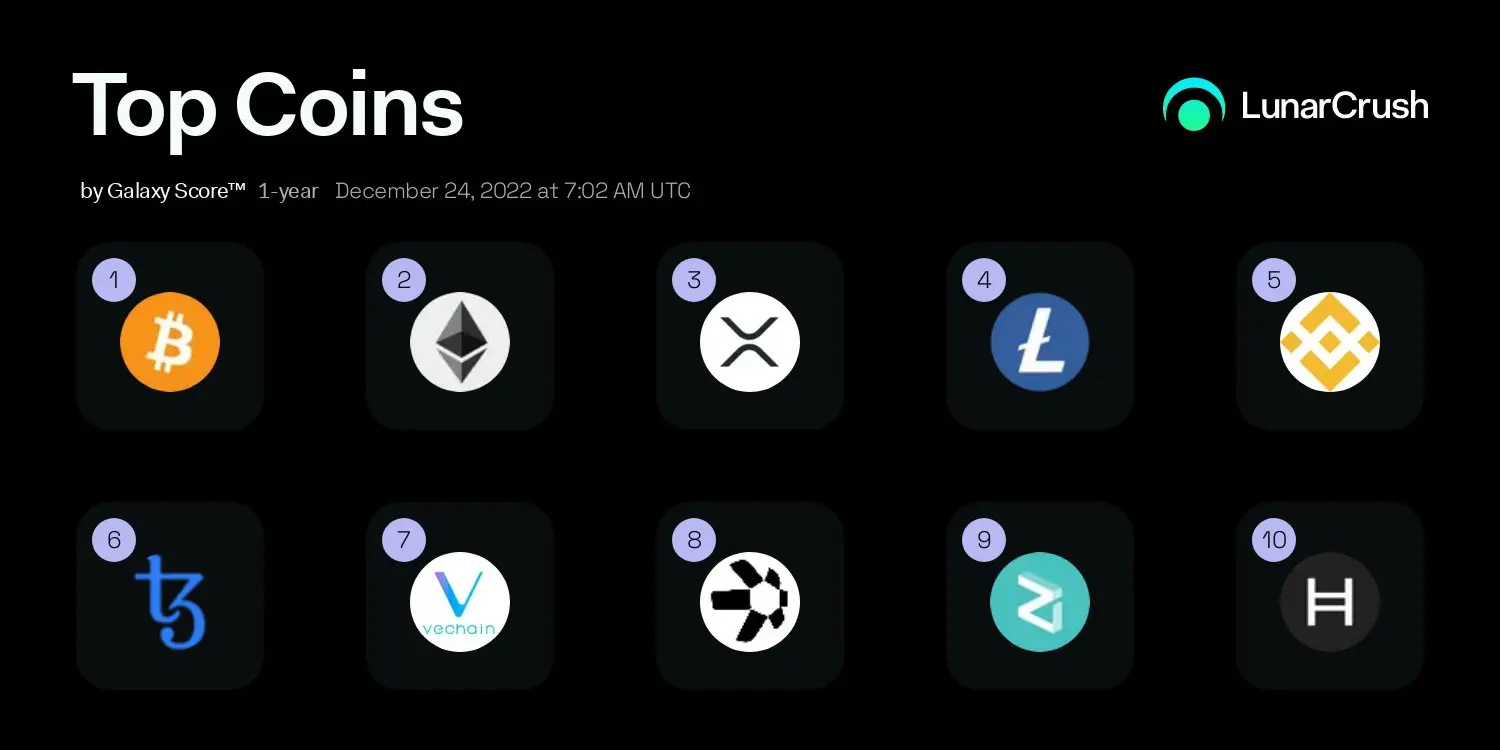 Also Read: Bitcoin, Ethereum, XRP, Cardano: Which Crypto Ranks No.1 in 2022?
Furthermore, data from VeChain Stats highlighted that the network continued to grow this year. As shown below, the number of known addresses is at the brink of 2 million. To be precise, they stood at 1.96 million at press time. Alongside, over 21.7k addresses were active over the past week while 10.2k of them newly joined the network.
Additionally, the price of VET noted a minor 0.1% recovery over the past day. With a market cap of $1.1 billion, the token was trading at $0.01553 at press time.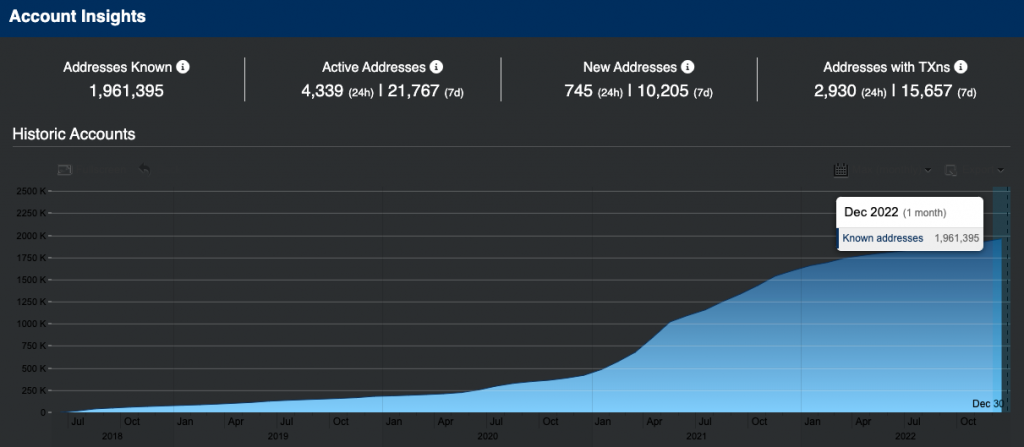 Also Read: VeChain: VET can be used as an MoE in 2 million stores now