Nigeria has been putting a solid foot forwards in terms of Bitcoin adoption. Its peer-to-peer Bitcoin trading volume surpassed $1 billion between January 20221 and June 2022, making it one of the fastest-growing crypto markets. Data from Paxful, a P2P crypto exchange platform, highlighted that when Nigeria's trade volume in the first half of 2022 [$400 million] is combined with 2021 [$760 million], it was clear that the West African nation was among the Paxful's most significant market globally.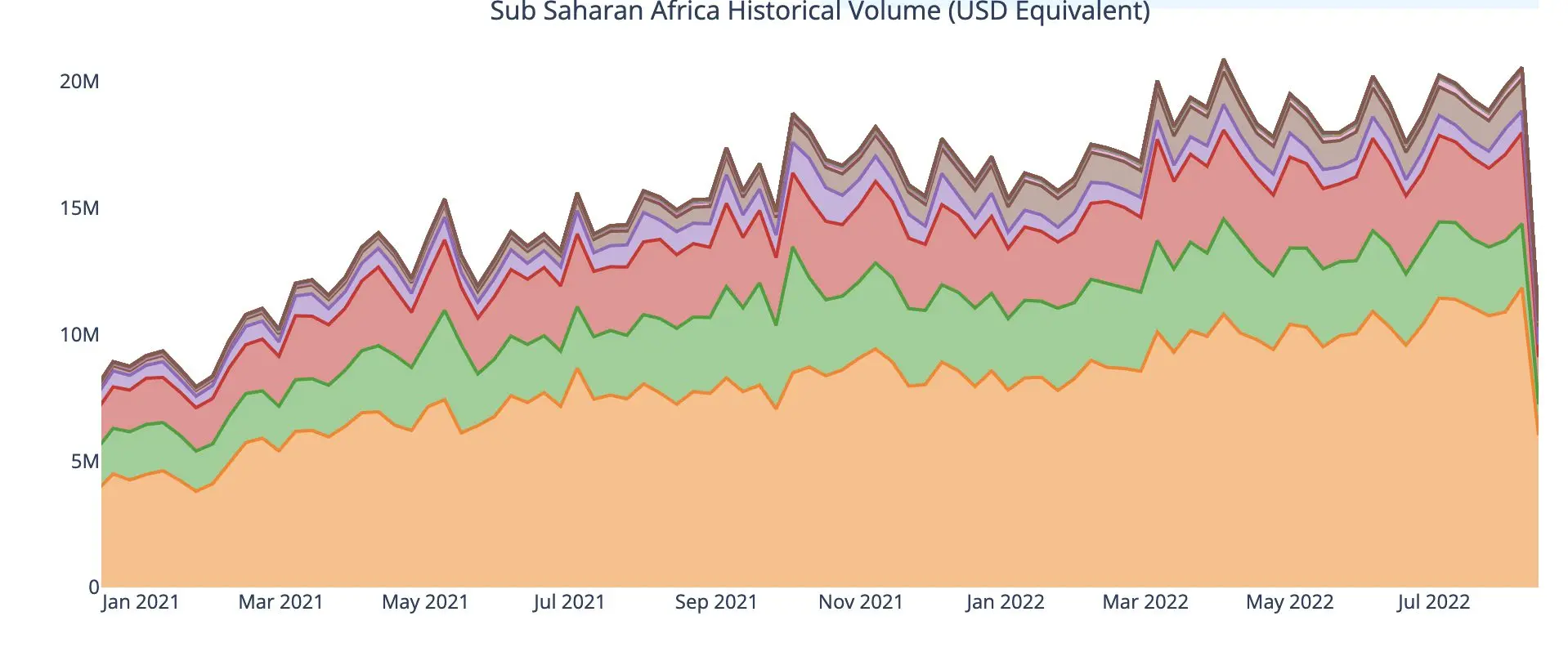 Many crypto exchanges vowed to bridge the financial gaps in African countries, and to see this taking shape through Bitcoin was to see the first-ever crypto asset genuinely serve its purpose. Financial inclusion has risen despite the Central Bank of Nigeria's February 2022 directive to identify and close accounts of crypto transacting entities. Although the banks and other regulated financial institutions like crypto exchanges were barred from facilitating crypto transactions, the P2P volumes have thrived.
As per Paxful's comment to a media publication, the reasons behind the surge of African P2P volume were a direct result of the lack of financial services across the continent, which left Bitcoin as the only option for the people.
According to Paxful,
"For a market like Africa, where many people are underbanked and financial institutions are not as easily accessible, P2P finance provides an opportunity for financial inclusion. There's been an explosion in Bitcoin adoption in Nigeria due to a multitude of factors: a 33% unemployment rate, an unbanked population of 38 million adults, a young and entrepreneurial community (over 75% of its population is under 35), and financial instability — such as volatility around the Naira."
Meanwhile, other countries like Kenya and Ghana were other sources of high Bitcoin P2P trade volumes for the exchange. According to data shared by Paxful, Kenya saw P2P volumes of over $200 million in 2021 and registered a volume of $125 million in the first half of 2022. Kenya was the second-largest market in Africa after Nigeria and fifth in the world. The exchange hoped the trade volume in Kenya would grow by 25% in 2022.
"There are more and more African users remitting money over the years — the total remittance user base (users trading in multiple currencies) on Paxful grew by nearly 140% in Kenya and over 115% in Ghana in 2021. In 2021, Ghana experienced a yearly growth of 95% in trade volume."
While the Central African Republic [CAR] became the first country to adopt Bitcoin as legal tender, it had not achieved anything notable regarding setting monetary policies for the digital asset. According to Paxful, the region's trade volumes remained unremarkable.