Tesla CEO Elon Musk followed the leading cryptocurrency trading platform OKX on Twitter during the early hours of Friday. OKX's native token OKB experienced a sudden spurt in price after Musk followed them on the social media platform. OKB spiked nearly 6% in less than 30 minutes after being followed on Twitter by the second-richest man in the world.
Also Read: Dogecoin: When Will Doge Breach Its All-Time High of $0.73?
The token is beginning to attract inflows from investors who are getting to know the update of Musk's 'following' in real-time. OKB could spike in price further due to the latest update and attract bullish sentiments in the coming days.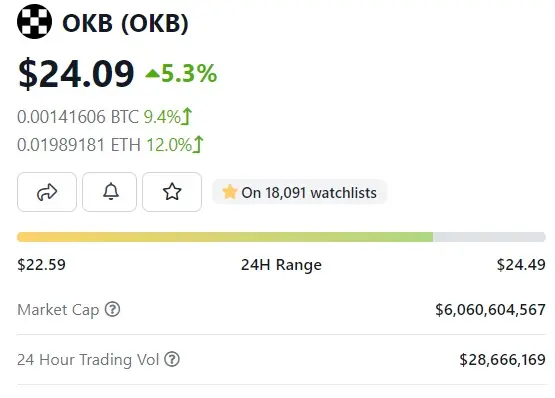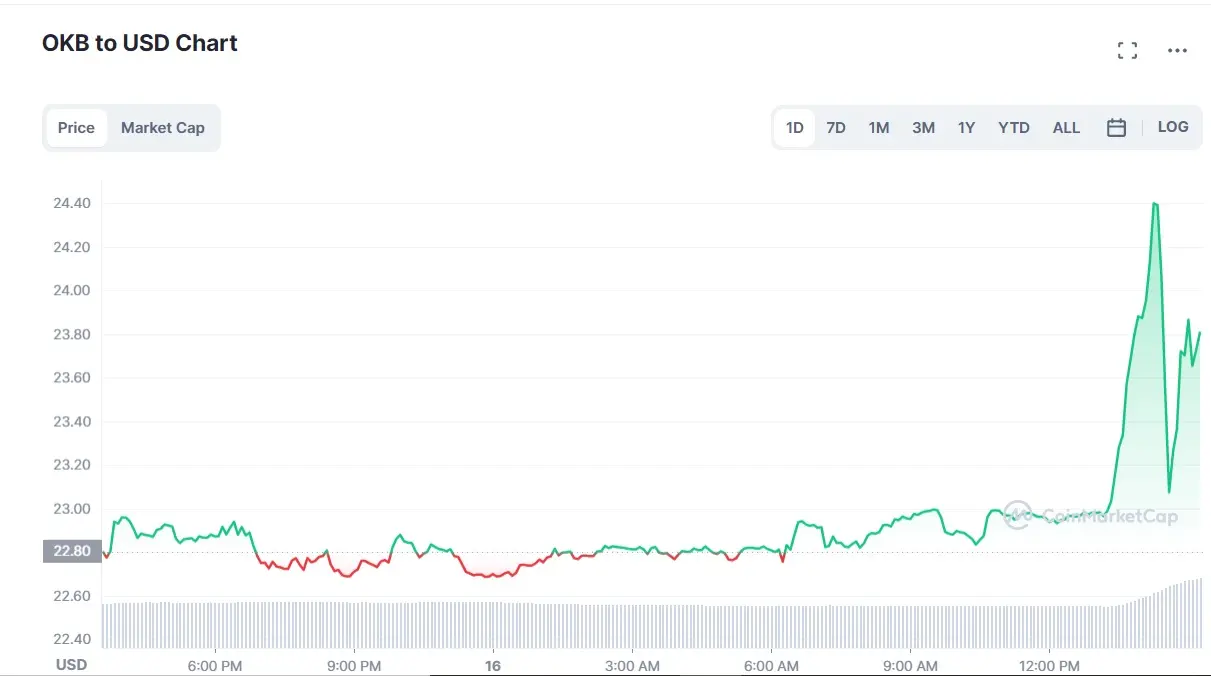 It is not known why Musk followed OKX trading platform on Twitter. However, investors are curious to know the motive as the billionaire entrepreneur is an avid blockchain and crypto enthusiast. Whether Musk plans to invest in OKX trading platform remains to be a mystery at this point.
Also Read: Shiba Inu: Investment of $670 Turns to $1.7 Million In 1 Year
Elon Musk Follows OKX After Bashing FTX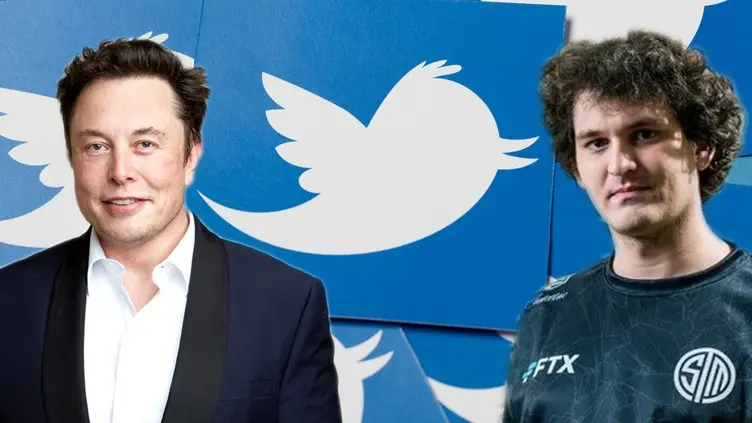 The Twitter 'following' comes after Musk openly critiqued Sam Bankman-Fried and his now-bankrupt cryptocurrency exchange FTX. Musk sent a series of tweets critiquing SBF and FTX for all their wrongdoings that rocked the markets in November.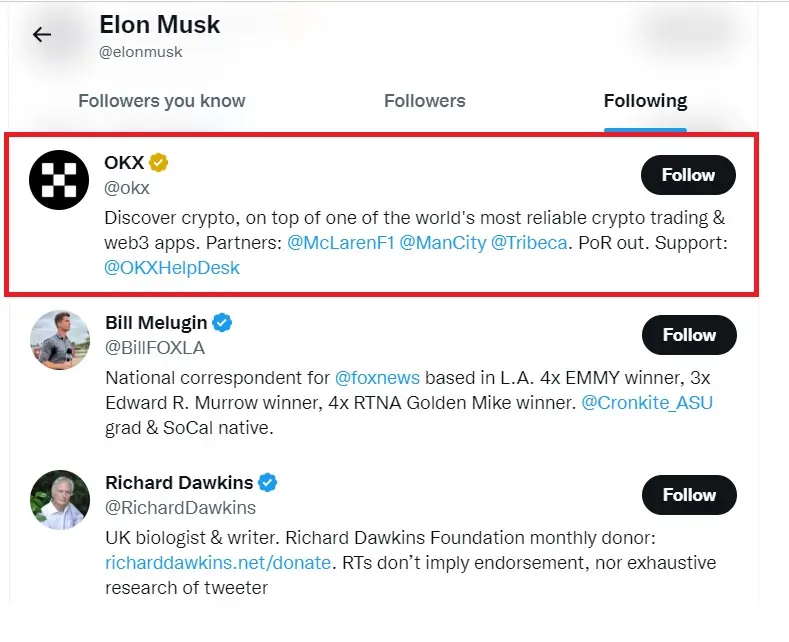 The billionaire revealed that SBF offered him $3 billion to finance Twitter when he planned to acquire it in April. Musk revealed that his first impression of SBF was "this dude is bullsh*t". You can read more details about it here.
Also Read: 3 Cryptos That Lost Their 'Hype' in 2022
He added, "that was my impression" (about SBF). He also stated that his "bullshit meter was redlining" after speaking to him for nearly 30 minutes.
SBF was arrested by the Bahamas police on Monday and was denied bail by the judge who ordered an extradition hearing on February 8, 2023. A decision will be made about his extradition to the United States and the former CEO would stand trial in US courts.
Also Read: This Dogecoin Prediction Will Never Come True in 2023
At press time, OKX's native token OKB was trading at $24.09 and is up 5.3% in the 24 hours day trade. It is also up 26.6% in the last 30 trading days.