Non-Fungible Tokens (NFTs) have become very popular of late. Because of this rising popularity, new traders and blockchain users have taken an interest in this rare form of digital art ownership. Presently, new money is flowing into the NFT coffers, leading to increased trading volumes in the biggest NFT marketplace, OpenSea.
What is the OpenSea NFT Marketplace?
OpenSea is an online marketplace for buying and selling Non-Fungible Tokens. Having seen tremendous growth over the past few months, especially due to the recent NFT hype, the platform now boasts 165,000 monthly and over 35,000 daily users. Devin Finzer and Alex Atallah are the creators of OpenSea. They launched it in 2017, at the height of CryptoKitties madness. Back then, people spent over $1 million buying up virtual cats on the Ethereum blockchain. OpenSea has come a long way, and it has a long way to go.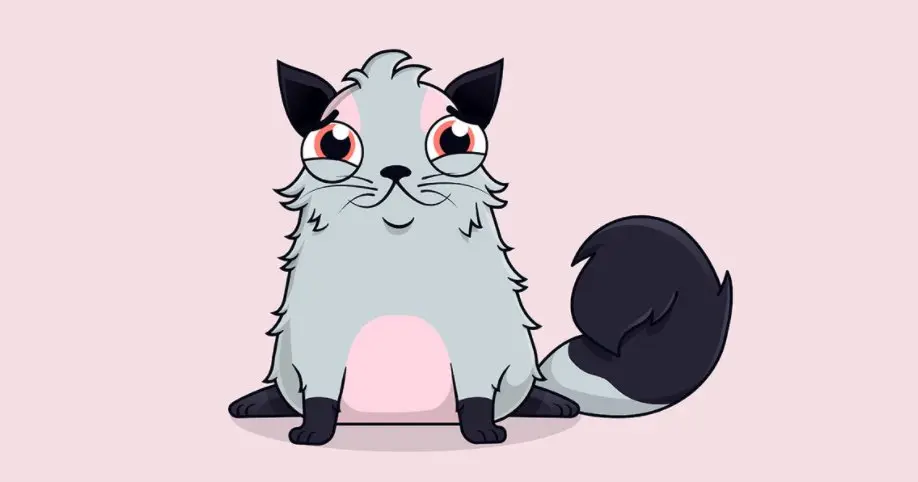 OpenSea Statistics
According to DappRadar, the monthly volume on OpenSea as of August 26, 2021, is $2.21B. However, this is only a 1% increase from July. Over the past seven days alone, the platform transacted over $1B or 373,700 ETH in sales. This is a 170.76% increase from the previous week. According to Etherscan, OpenSea is the number one gas guzzler on Ethereum, indicating massive trading activity on the platform.
Why is Volume on OpenSea Surging?
Since the beginning of August, the platform has seen 1.89 million sales of different kinds of NFTs. This signifies a 202% increase from July. As of February 2021, OpenSea had only 500 users with a meager $800,000 volume. The number of sales was just above 1,000.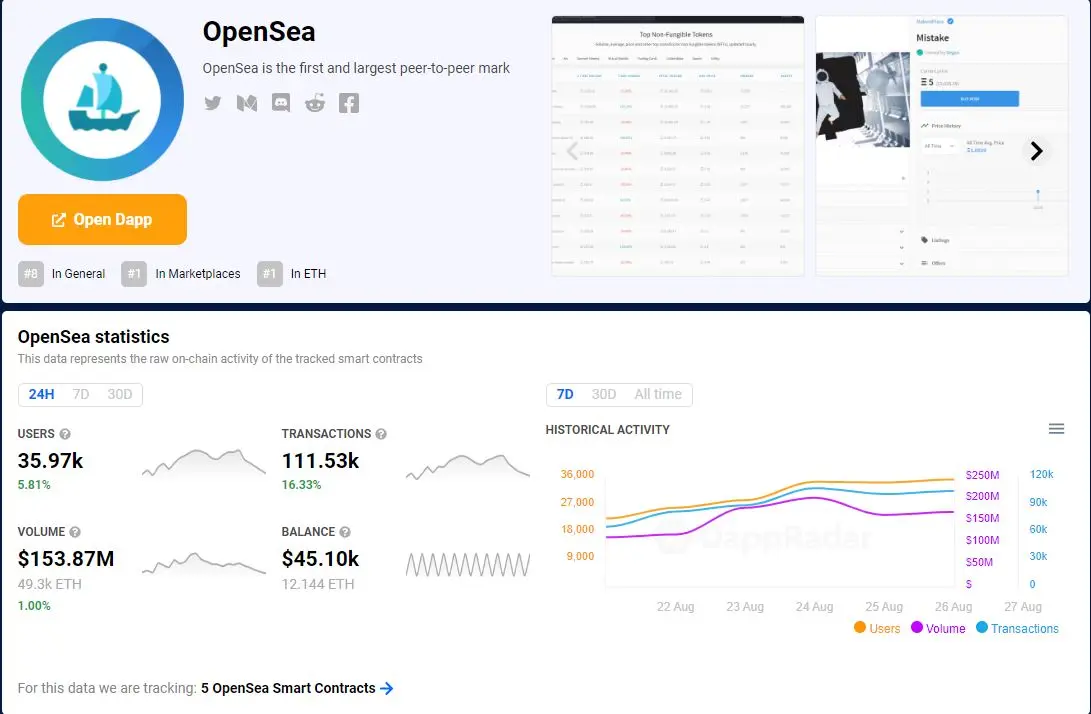 The growth has been phenomenal in just six months. This trend continues to go up with NFT collectibles such as CryptoPunks selling for millions of dollars an item. On August 27, 2021, CryptoPunk #9052 sold for 500 ETH or $1,561,246.34. Moreover, just hours before that, Bored Ape #9361 also sold for 500 ETH.
What is the Future of OpenSea Marketplace?
OpenSea has established itself as the leading NFT trading platform. Uniswap, the top Decentralized Exchange (DEX) by volume and trading fees, started as a tokenless protocol. Over time it gained users and popularity, and after just one year, it was transacting billions of dollars in daily volume. Similarly, OpenSea seems to be following the same path. OpenSea is likely to be the center of NFT trading in the crypto-verse. It will be interesting to see how the OpenSea journey to legitimacy pans out.
Conclusion
In summary, these types of humongous purchases have contributed significantly to the surge in volume on OpenSea. If CryptoPunk #3100 manages to sell for the set price of $96 million, then the total trading volume on the platform would spike. NFTs present a real opportunity. However, the market is too young and too volatile. If you plan to buy some NFTs, then, according to statistics, OpenSea is the best place to go. Cheers!