Amidst opposition to French political developments, the Paris stock exchange, Euronext, has seen its building taken over by protestors. Moreover, the building is located in the La Défense business district, just on the outskirts of the capital. 
Bloomberg reported protestors storming the entrance hall of the building. Additionally, they reportedly intend to protest President Emmanuel Macron's pension reform plan. Moreover, the report states that unrest regarding the plan has persisted following its enactment earlier this month.
Paris Stock Exchange Bombarded.
French television has showcased a raucous scene developing at a notable stock exchange just outside of the nation's capital. Specifically, the story shows the Paris stock exchange, Euronext building being taken over by protestors. 
The reports of the development state that "railway workers and others" are seen canting and waving union flags. Additionally, a Euronext spokeswoman stated that the protest had concluded by 1 p.m. local time. Moreover, the protestors "had no impact on its operations and hadn't disrupted trading."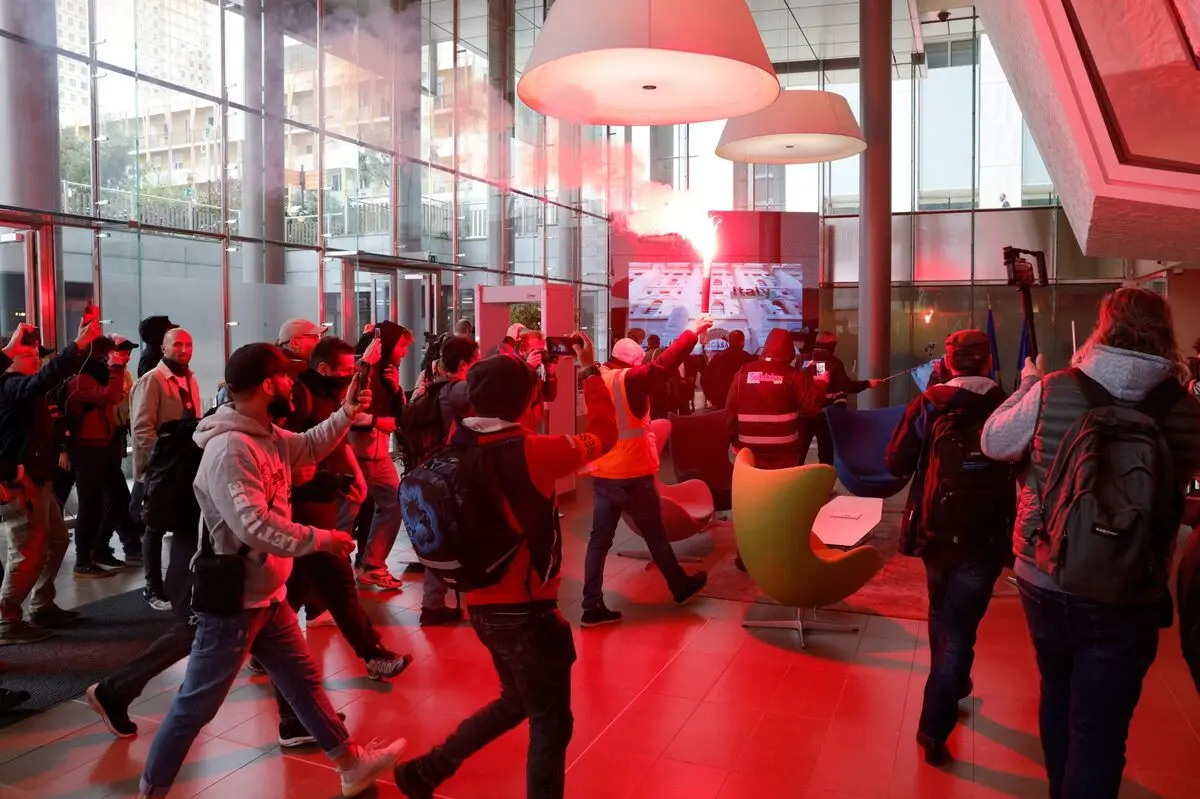 The protest is rooted in anger within the country over President Macron's recent pension reform. Specifically, the newly enacted plan is set to raise the minimum retirement age to 64 from its previous minimum of 62. Thereafter, anger over the political decision has remained a constant issue for the country.
Previous protests have occurred in various offices across the country. Specifically, the offices of LVMH, BlackRock Inc., and Natisix SA have been targeted by protestors. Conversely, Thursday's occurrence at the Euronext building is the latest location to be targeted.