Continuing its meteoric rise, Pepe Coin (PEPE) has hit a new all-time high (ATH). Moreover, the meme coin has seen nearly $6.48 million liquidated in just 24 hours, with 77% constituting short traders. Subsequently, short traders have pushed expectations of the token's short squeeze to guide higher in the next few days. 
Pepe Coin has gathered headlines throughout this year, breaking through as a dominant meem coin. Specifically, the token has surpassed both Shiab Inu (SHIB) and Dogecoin (DOGE) in trading volume. Many are asking if the rise is sustainable.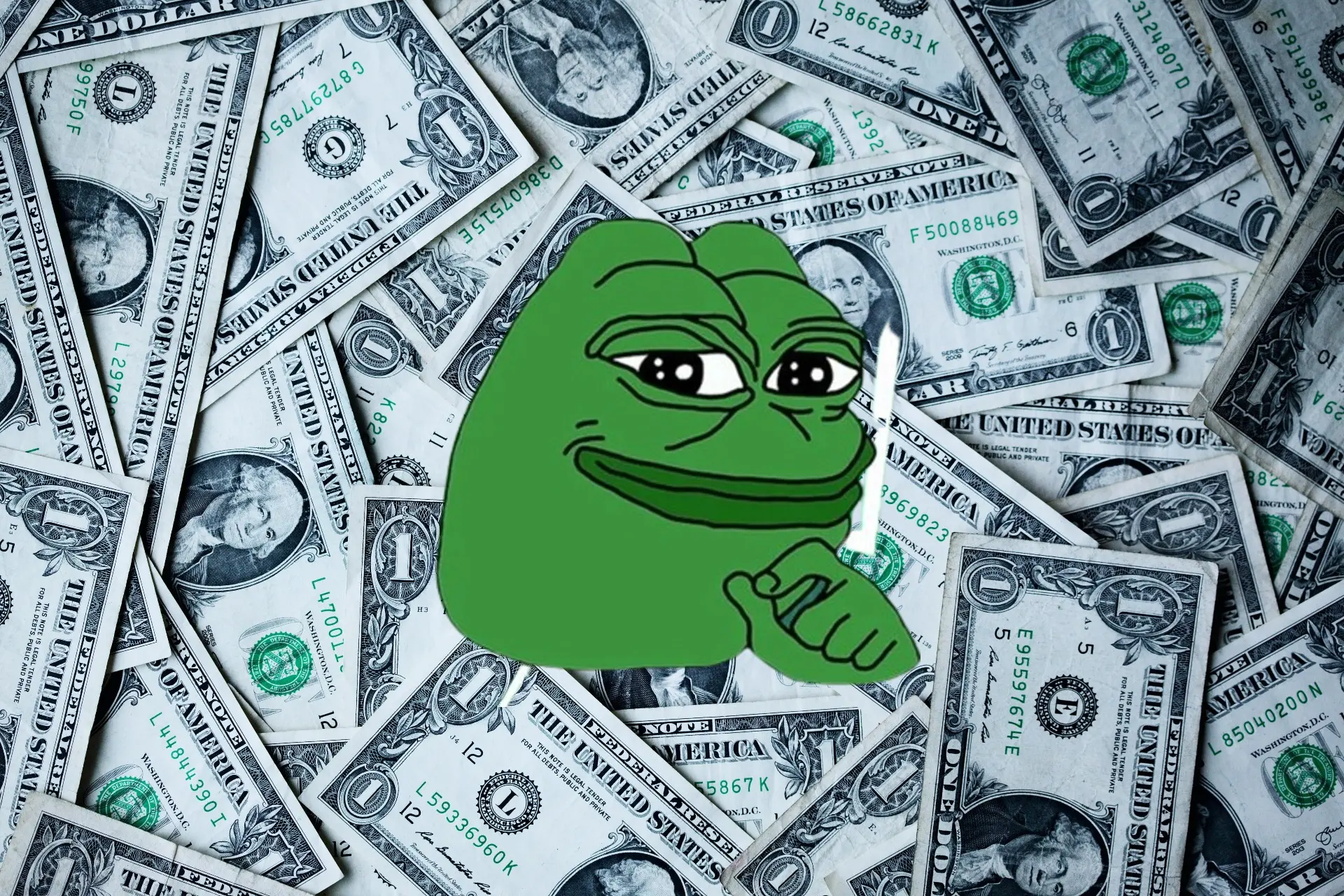 PEPE Gets a New ATH
Pepe Coin has continued its viral success, with Thursday bringing a host of new buyers to the token. Subsequently, on-chain data shows that Pepe has over 83.5K holders that have orchestrated more than 557k token transfers. Moreover, Pepe whales have held firm through the dip, which has caused the market cap for the meme coin to skyrocket. Subsequently hitting $680 million today. 
The meme coin is only a few weeks old but has already made waves. Now, Pepe Coin has hit a new ATH, with the token currently up 86% over the last 24 hours. Moreover, it is trading at a price of $0.00000174. Moreover, on the hourly timeframe, the asset was noted as retesting on the logarithmic downtrend just a few hours before its breakout.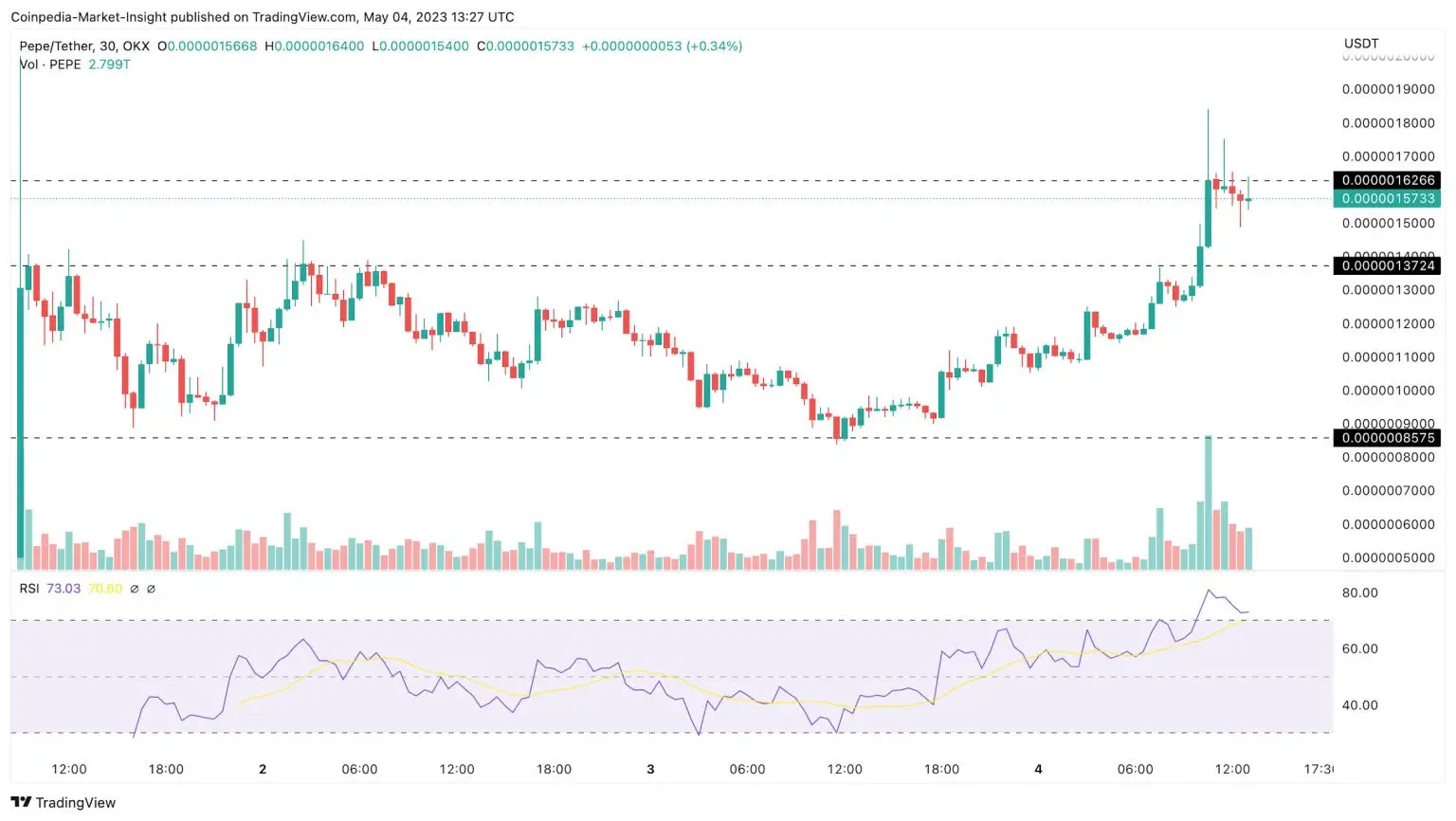 Currently, the token is tied to psychological thresholds at 10x and 100x. Additionally, the price of Pepe is looking like it has room to move upward. Alternatively, Coingecko notes that the price of Pepe has increased by an astronomical 640% in just seven days.
The digital asset made waves when it catapulted itself into the top 100 cryptocurrencies. Moreover, it has firmly cemented itself as the third most prominent meme coin, behind the top performers of SHIB and DOGE. In the short term, PEPE has proven to be a vital asset. Conversely, the long-term development will be immensely fascinating.