Losses incurred by most assets gradually started mounting up on Friday. Out of the top 100 coins, less than 1/10th of them were trading in green. Polygon's native MATIC token was one among the said trend-defiers.
Is MATIC's trend too good to last?
Per data from LunarCrush, MATIC was ranked sixth on the trending list. Its social volume and engagement figures [14.09k and 31.7 million respectively] were the highest when compared to the other top-5 on the list.
Despite trading in green and having the community's social backing, the state of affairs in the MATIC market wasn't all that glossy. At press time, the asset's price was on the verge of breaking even with its Thursday price. After noting a mere 0.8% daily appreciation, MATIC was trading seen trading at $1.469.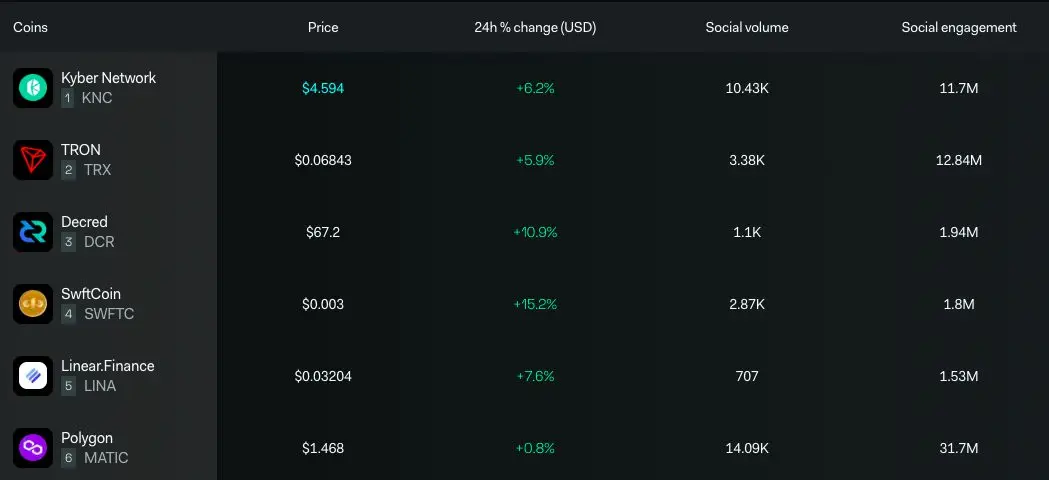 Does it have whale-backing?
Ethereum whales are known for buying MATIC tokens during market dips. As expected, Polygon's native token featured on the top-10 list of ETH whale purchases. Over the past 24-hours MATIC tokens worth $28.7k were purchased.
On the flip-side, however, the number of sell transactions had also seen an increase. In the same time frame, tokens worth $26.3k were sold, bringing the net value down to merely $2.4k.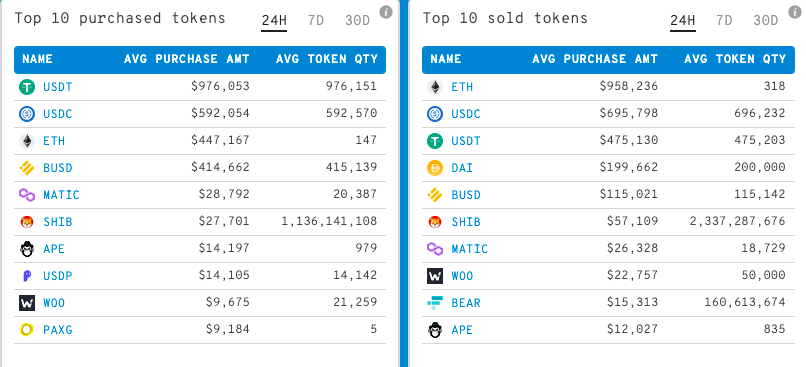 Levels to keep an eye on
On the hourly chart, MATIC was at the mercy of its $1.44 support level. A couple of hours back, the said level came to the token's rescue, avoiding it to fall back to its moving average band engulfed between $1.428-and $1.416.
MATIC's RSI too was in the overbought zone a couple of hours back but was seen descending towards the mid-line at press time – indicating that the retracement was already played.
So, if bears continue to dominate, then the $1.376 and $1.307 support levels would come into play. A dropdown to the said levels would result in a 5%-10% depreciation for Polygon's native asset.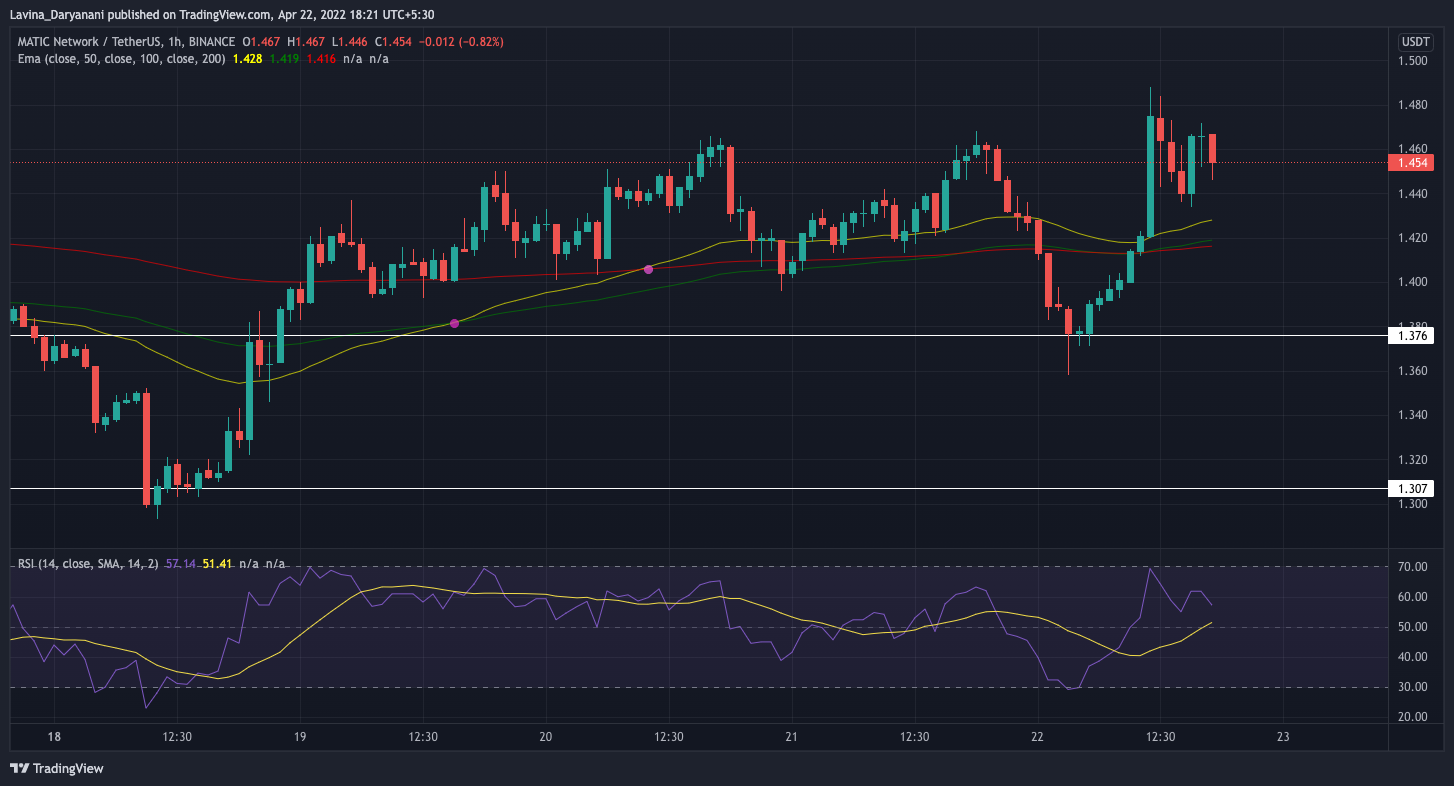 The Stripe-Polygon announcement, however, possesses the potential to act as a catalyst and turn the tables around for the token. So, on the bull-side, MATIC has upside space to rally by the same 10% to $1.604 before being tested by its next resistance.