Netflix's consumer base dip has been the talk of the financial town over the past day. Yesterday, the subscription streaming service and production company released its quarterly earnings report.
In the same, it outlined that the number of subscribers had fallen by 2,00,000 during the January-March period. In the news of the same, Netflix's shares dipped by 26% in the after-hours trading. In fact, the subscriber loss for the company comes in after more than a decade.
Interestingly, back in February, when Zuckerberg released Meta's earnings report, the company's share price too dipped by more than 26%.
Well, they usually say that volatility is the name of the game in the crypto market, but looking at the way how major company stocks have been right after discouraging report releases, looks like the narrative now even suits the stock market.
In fact, popular crypto analyst Benjamin Cowen feels that the stock market has started following the footsteps of crypto at this stage and the vice versa narrative doesn't really hold water.
Can Bitcoin change Netflix's fate?
Coin Stories' Natalie Brunell took Twitter to suggest that Netflix should consider adding Bitcoin to its balance sheet.
Well, at first, the same might sound to be a fair suggestion for the long-term, but keeping in mind Bitcoin's late performance, the asset doesn't seem to be the perfect short-term life-saver or fate-changer.
At this stage, Bitcoin's price is almost 11% down when compared to where it stood on 1 January 2022. When compared to 2021's April 20, the asset is down by 25%.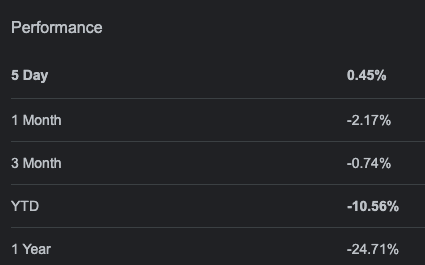 In fact, Bitcoin has subjected itself to much deeper daily pumps and dumps over the past few years. leaving aside last year's May 19 flash crash, BTC lost more than 40% of its value when it dipped from $7969 to $4776 on March 12, 2020.
So, if the company ends up adding Bitcoin to its balance sheet, it would expose its valuation to the harsh volatility of the crypto market. Over the long-term, however, the king-coin does possess the potential to shield the fate of the company and blow up its valuation, provided its fundamentals remain undeterred.