Her Majesty Queen Elizabeth II's passing has brought sympathy and grief from across the world. However, the event has also sparked money-making activities from various groups. According to reports, over 40 crypto tokens have been inspired by the death of the Queen. Additionally, at least one exploitative NFT collection has also been created.
Crypto is no stranger to grifters and meme creators. Upon the death of the longest reigning British monarch, meme coins such as "Queen Elizabeth Inu," "Queen Doge," "God Save The Queen," "London Bridge Is Down," "Queen Grow," "Rip Queen Elizabeth," "Elizabeth II," and "Queen Inu II" were seen floating around. The projects are built on Ethereum and BSC (Binance Smart Chain).
How are these crypto tokens performing?
Tokens with the most liquidity, Save The Queen and Queen Elizabeth Inu, have processed trade volumes of around $700,000 and $200,000, respectively, since their debut. At press time, Queen Elizabeth Inu was up by 35,391% in the 24-hour chart.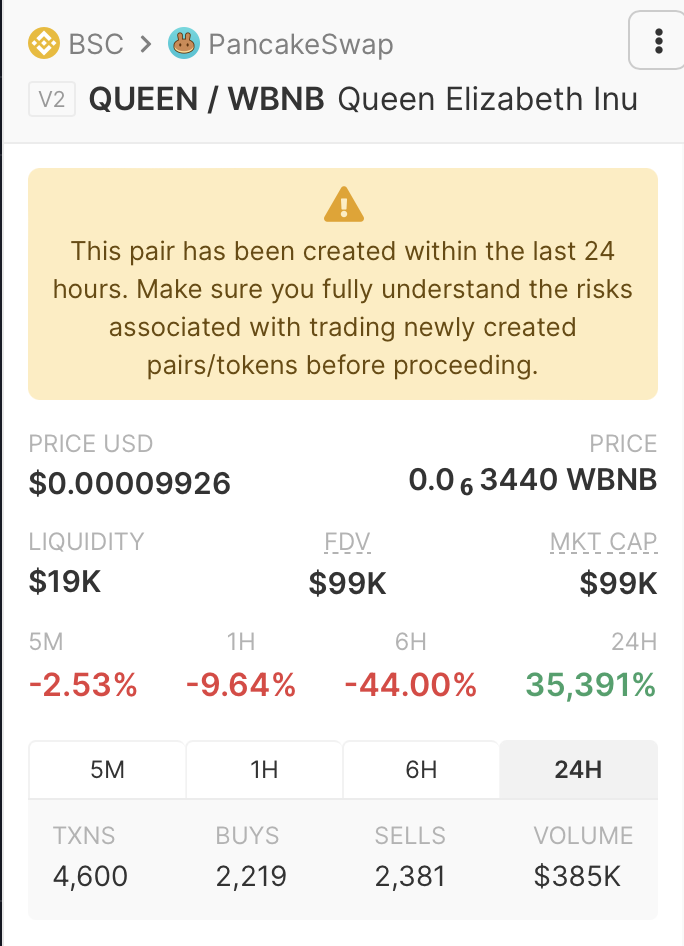 On the other hand, Save The Queen crypto token was up by 1106%.
The tokens are highly volatile and are unlike to be able to survive. Such projects are mostly just a pump and dump scheme, not intended to last very long. Once the developers make a hefty sum of money, the crypto projects will most likely be abandoned.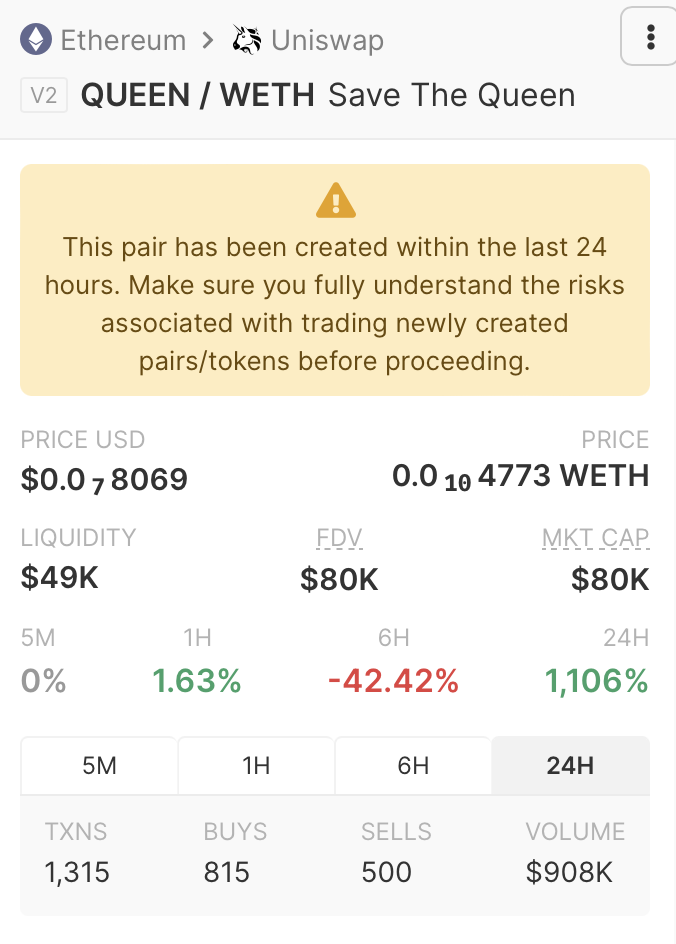 The creation of an NFT collection called "Queen Elizabeth 69 Years NFT" was also reported. Each image in the collection is said to represent each year of the Queen's reign. The project's aims should be questioned in light of the fact that Elizabeth II reigned for 70 years, not 69.
As of today, the crypto markets regained the one trillion global market cap, after briefly going below it. At press time, Bitcoin (BTC) was still below the $20k mark, while Ethereum (ETH) was trading above $1700.