The Decentralized Finance (DeFi) industry has taken off. But can bodies tasked with regulating monetary and financial systems effectively monitor and control the industry?
The Securities and Exchange Commission(SEC) seeks to tread in the new space of regulating De-ecosystems. In this regard, SEC announced the kick-off of a one-year contract with the well-known AI powerhouse, AnChain.AI.
How Much is the Contract Worth?
According to a recent article on Forbes, the contract agreement signed by SEC and AnChain.AI is worth $125,000. The contract can be renewed for an additional $125,000 annual fee up to the fifth year after expiry.
What Does AnChain.AI Specialize in Precisely?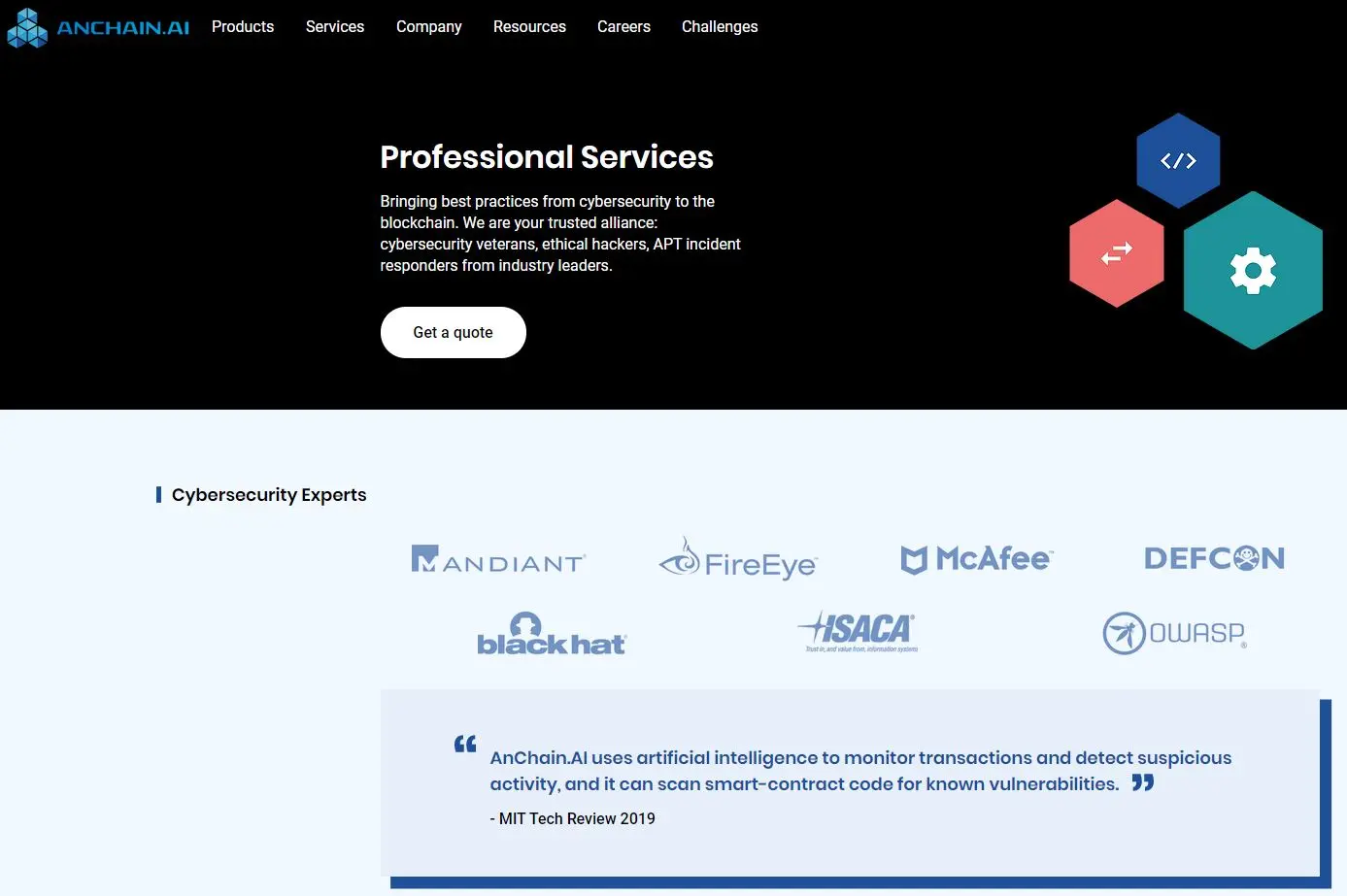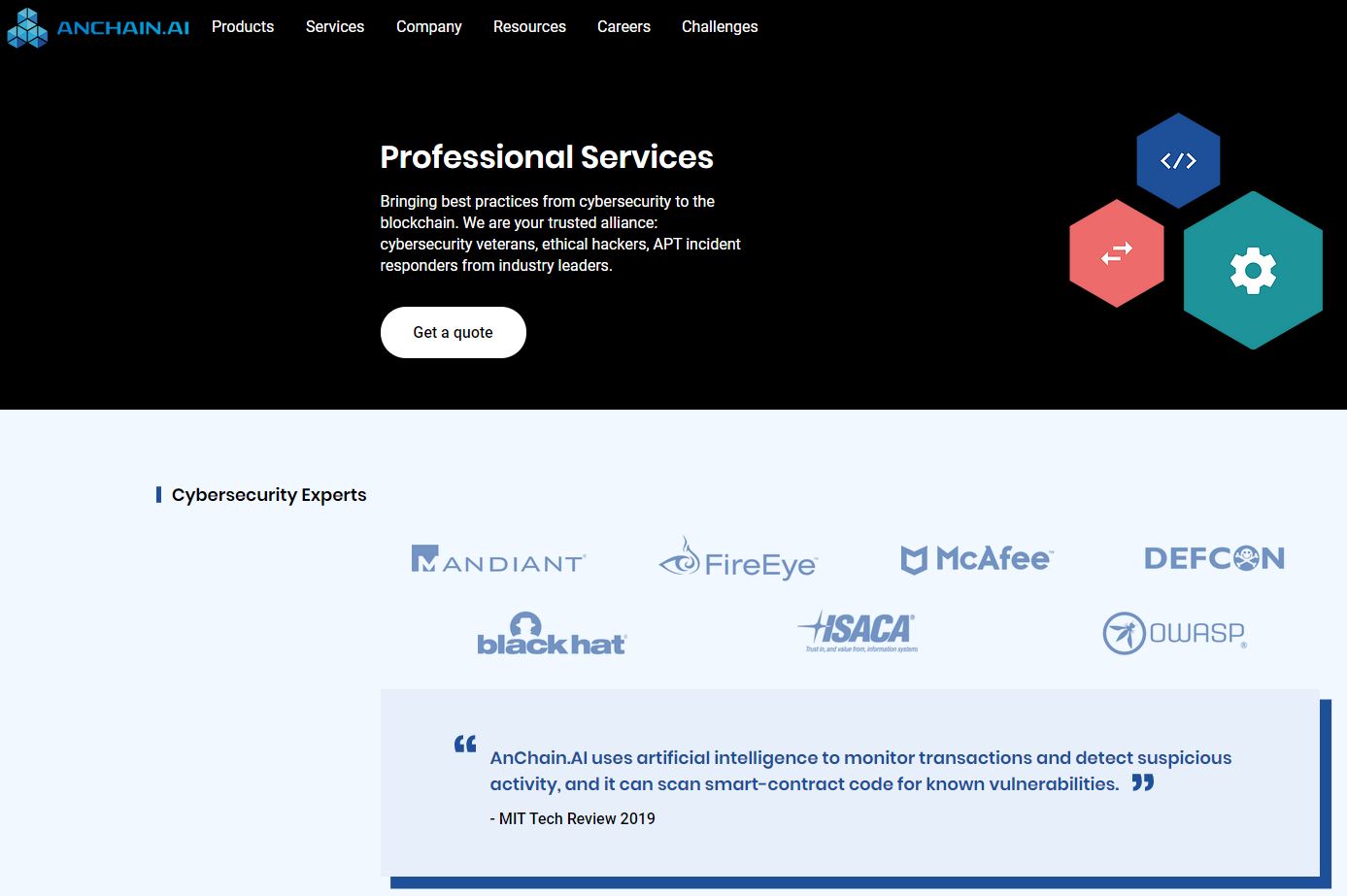 AnChain.AI, the San Jose-based company, is an artificial intelligence and machine learning corporation. Part of the company's mission is to secure the blockchain. Also, it seeks to establish a common knowledge of trust between stakeholders in cryptocurrency.
Who Founded AnChain.AI?
According to the AnChain.AI website, the company heads are co-founders Victor Fang and Ben Wu. Victor holds more than 15 patents on AI for cybersecurity and fraud detection solutions. In addition, his experience in data science leadership roles spans more than a decade. Ben, on the other hand, has over two decades of engineering executive experience. He has also contributed to forming strategies for leading technology companies like Yahoo, Dell EMC, and Pivotal. Another important team member is Jeremy Condie, the Vice President of Strategy.
Anchain's Successful Track Record
As noted, the deal with SEC is just one of the many things going right for Anchain.AI. As it can be seen, the company has signed other lucrative contracts with notable institutions. First, the company recently announced a $10 million funding made possible by Susquehanna Group. In addition, a deal with SIG Asia Investments LLP is in the works.
Particulars of Regulating the DeFi Industry
SEC's chairperson, Gensler, is on record cautioning players in the Defi industry about the need for regulation. Going by his sentiments on the Wall Street Journal, as decentralized finance gains traction worldwide, there are incentives for promoters and sponsors writing open-source software with structured governance and fees.
At present, DeFi systems are widespread. As a result, the protocols used in them have grown in complexity. For example, approximately $1.8 billion worth of assets gets traded on Uniswap every day. According to how they are set up, the assets sold count as securities.
The Role of SEC in Regulating DeFi Systems
Granted that Defi systems are here to stay, the SEC can only put plans to protect the users involved. In this regard, the partnership with the leading AI company came in at a good time. Anchain.AI introduces a predictive engine that can identify and track suspicious transactions. Additionally, the engine monitors and catalogs wallets linked to illicit traders.
Hopefully, adopting the Anchain.AI engine helps the SEC move from dealing with post-incident investigations. Instead, the regulating body will now perform preventive actions against rogue actors in Defi Systems.
In reality, Anchain.AI aims to offer solutions for institutions beyond the blockchain. As such, the company works to customize security solutions for governments and traditional financial institutions.