Mid-day on Thursday, the state of the crypto market deteriorated in a matter of minutes. The dip was instigated by Ethereum's fall below $1.9k. Other top alts, as a result, ended up following the same path as the leader.
Ripple's native XRP token was no exception to the broader trend. Its losses over the past 24-hours had summed up to 4%, and at press time, the asset was seen trading at $0.388.
Spoilsport factors
During bearish market phases, the state of the on-chain metrics is usually assessed to gauge the overall health of a particular network. Now, as far as Ripple is concerned, the number of active addresses has been depleting since the end of January, and the same is not a good sign. As illustrated below, the reading of the same has shriveled from 243k to 49k in the said period.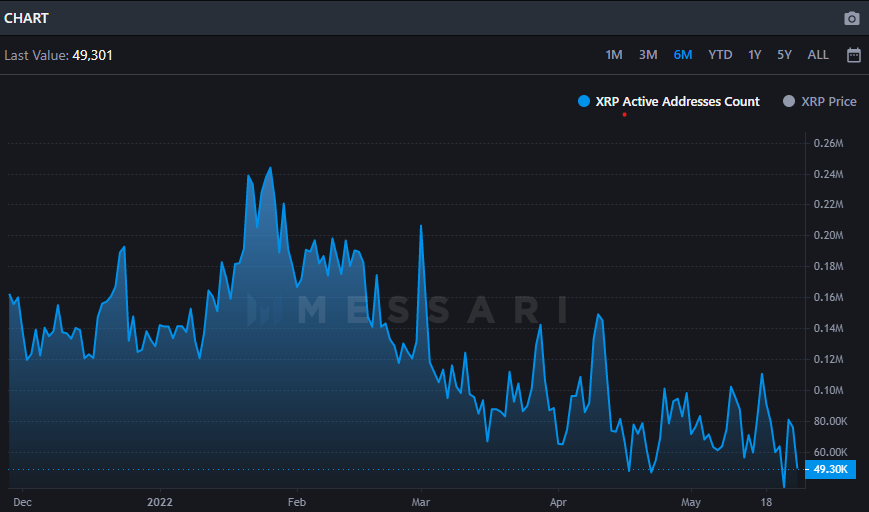 In fact, XRP's transaction count to have noted the same misery. From February's highs of 2 million, the same has dumped by half to 1 million now, indicating the fading user interest with respect to XRP and the Ripple network.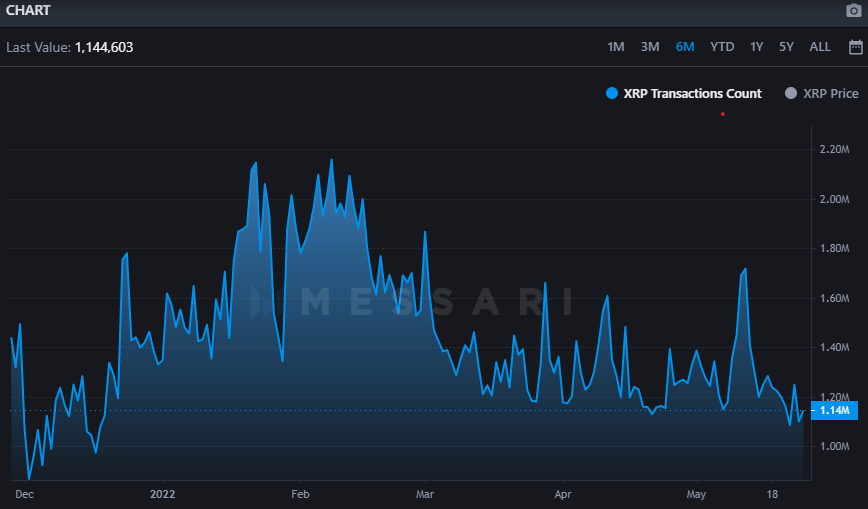 However, as a sigh of relief, it is interesting to note that XRP whales HODLing between 1 million and 10 million XRP have collectively been accumulating XRP tokens. In fact, they are the most active tier of non-exchange holders, and currently hold 6.12% of all XRP.
As highlighted in the chart, this cohort currently possesses their highest percentage of the asset's supply in 2 months, after noting a 2.4% uptick in just the past 11 days.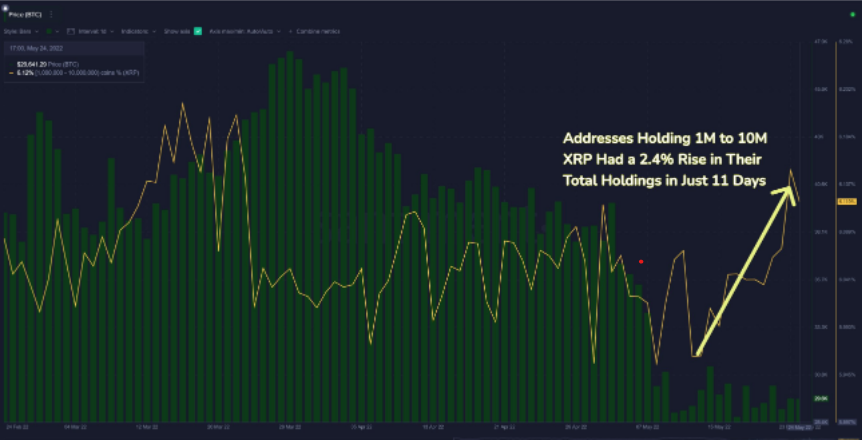 So, going forward too, if the same trend continues, then XRP should hopefully be able to put a cap on its losses and if the trend gets even stronger, then it might even propel XRP to re-inch towards $0.45.
But for now, keeping the deteriorating state of other metrics and the broader market state in mind, it doesn't seem like XRP is in a position to take off at the moment.