Ripple's native token XRP is among the top-performing assets after rising nearly 45% in 30 days. XRP went from a low of $0.37 to a high of $0.55 last week and it is now beginning to retrace in value. However, the cryptocurrency is hovering around the $0.50 mark this week, and it is consolidating in price before the next leg-up.
On the heels of the latest price run, whales are moving millions worth of XRP to private wallet addresses and exchanges. A whale moved 98,697,364 XRP tokens worth nearly $50 million to two private wallet addresses on April 5th.
Also Read: VeChain Implements 'Fee Delegation' To Remove Gas Fees in VeWorld Wallet
Hours later, another mysterious whale moved 20 million XRP worth $10 million from an unknown wallet address to the cryptocurrency exchange Bitstamp. The rich list is moving the token after it touched a new yearly high of $0.55 this month. The developments indicate that the whales could initiate a sell-off and indulge in profit bookings as it generated decent returns.
A sell-off of such magnitude may cause a shift in XRP's price and pull it below the $0.49 mark. There is a possibility of a correction if the whales jump ship in the coming days.
Also Read: China's Yuan Will Likely Displace U.S. Dollar as the Number One Currency: Trump
Ripple: XRP Price Prediction For Easter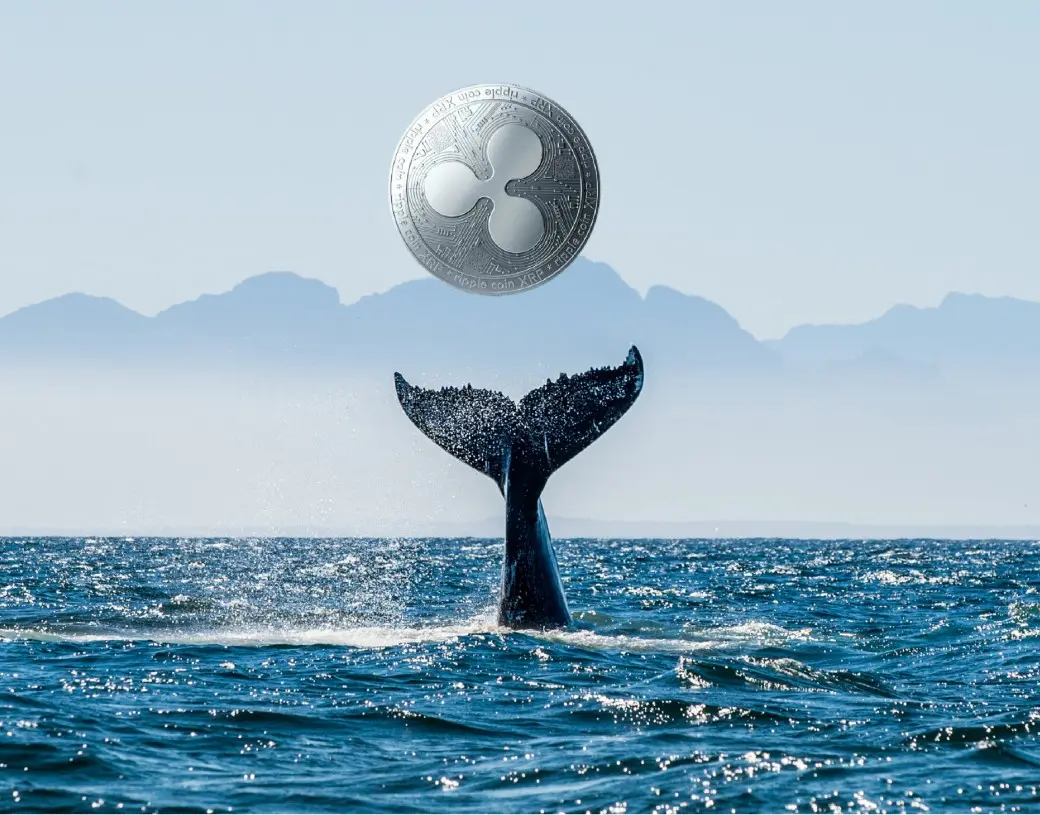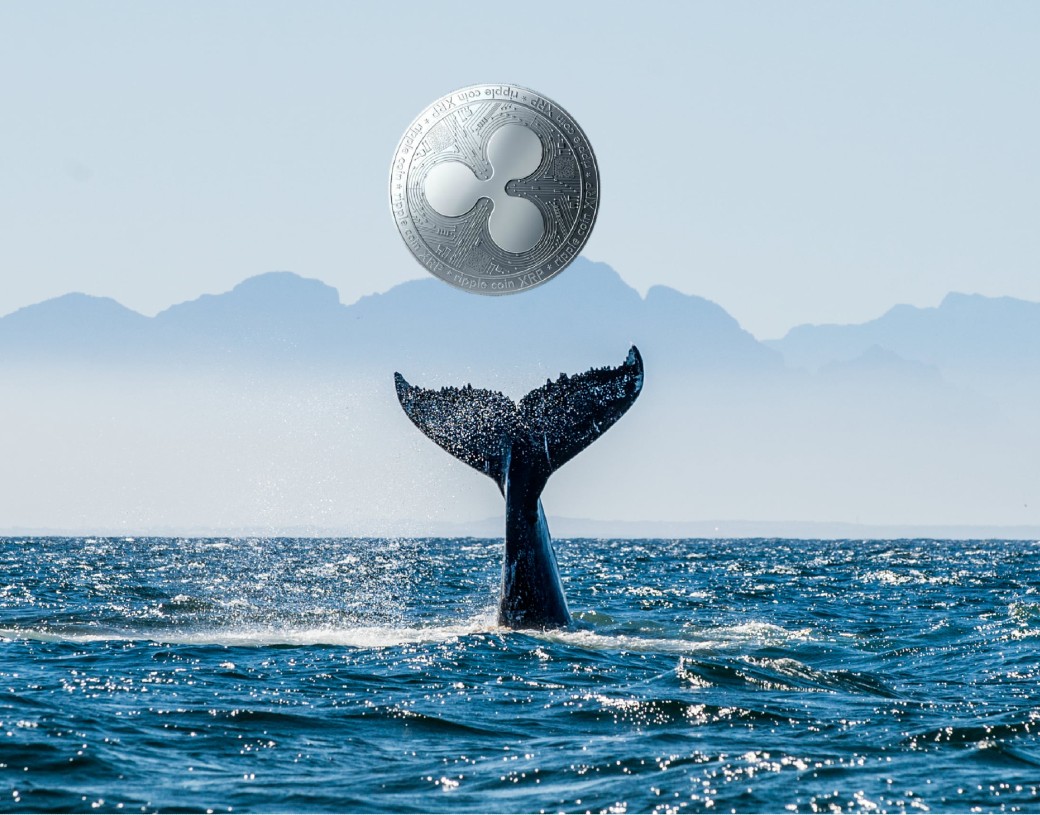 XRP could trade sideways in the coming days and remain at $0.50 on Easter Sunday, predicted on-chain metrics firm CoinCodex. According to the prediction, XRP could trade at $0.509 and shy away from touching the $0.51 mark.
Also Read: Will the U.S. Dollar Collapse Now That BRICS Are Developing Their Own Currency?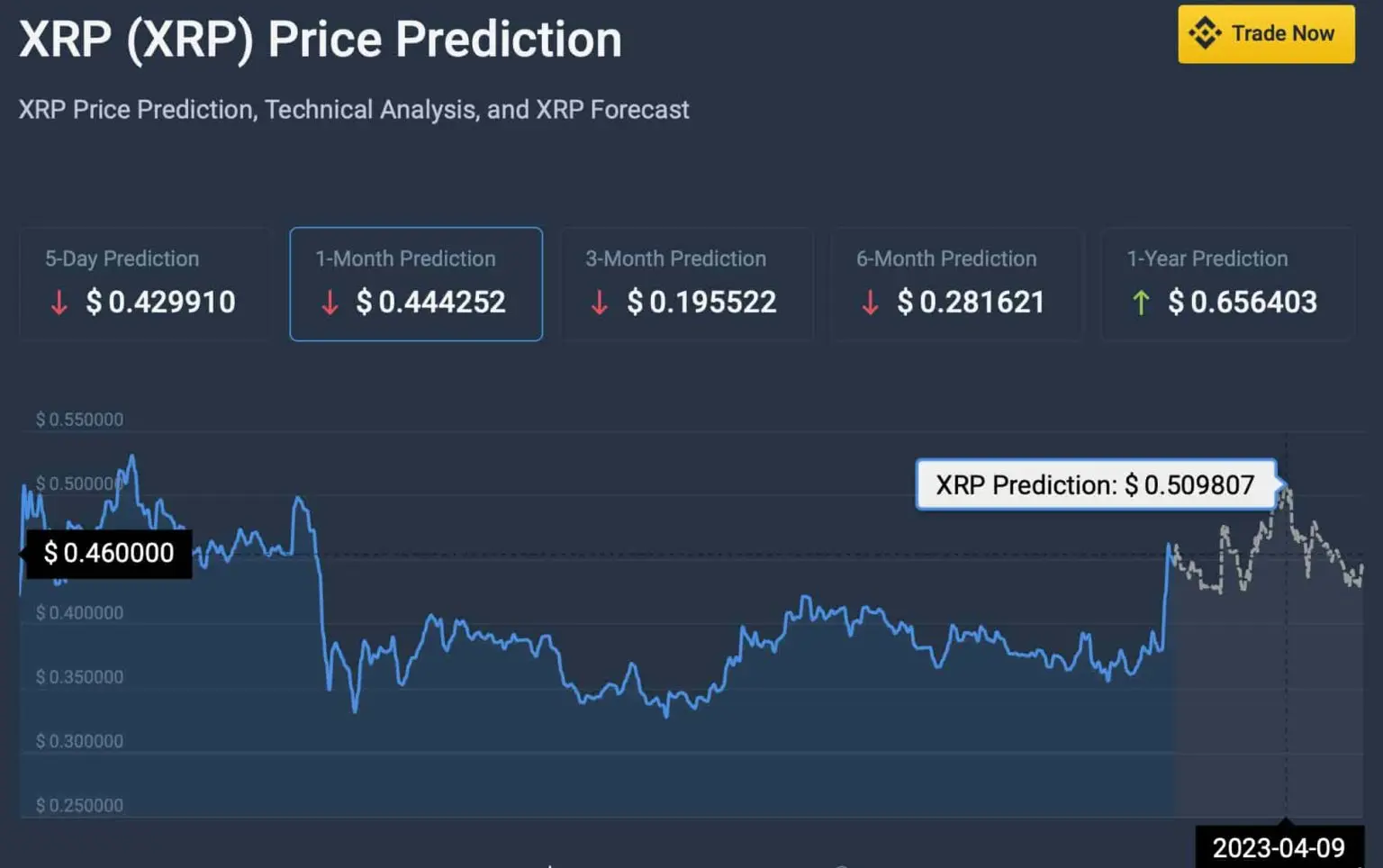 However, CoinCodex forecasted that XRP could spike in price and climb above the $0.50 mark next. The estimation suggested that XRP could reach a maximum high of $0.65 by the end of 2023. That's an uptick of nearly 30% from its current price of $0.50.
At press time, Ripple's native token was trading at $0.50 and is down 2% in the 24-hour day trade. XRP is also down 85.19% from its all-time high of $3.40, which it reached in January 2018.