Ripple's native token XRP is trading at $0.36 and is looking to climb above $0.38 as the cryptocurrency markets are heading north. Bitcoin is up nearly 10% in the day's trade and is pulling leading altcoins up along with it. The overall sentiment remains bullish as the cryptocurrency markets performed better than the stock markets after facing a series of banking catastrophes. The community is positive that XRP could rally this month and reach a new monthly high.
Also Read: Bitcoin vs. Solana, XRP, MATIC: What Are Institutions Buying Now?
Ripple: XRP's Price on March 31, 2023?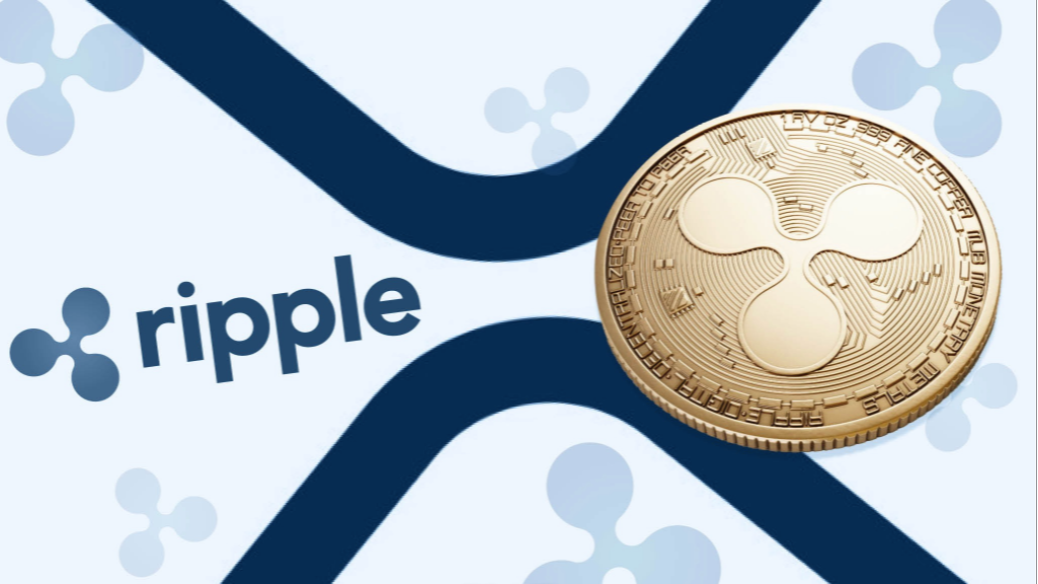 The XRP community banded together for a price prediction for Mar. 31, 2023, on CoinMarketCap. According to the prediction, the community believes that XRP could spike further and reach a high of $0.41 in the next two weeks. That's an uptick of nearly 15% from its current price of $0.36.
Also Read: VeChain Spikes 15% In 2 Days: Will VET Continue Its Streak Post CPI Data?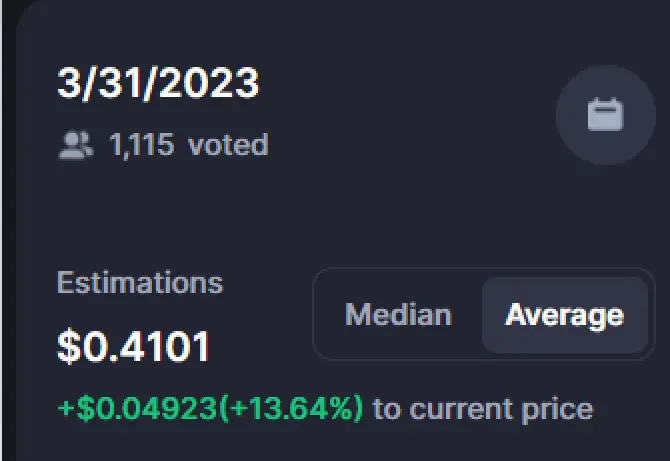 The community price projections for XRP on CoinMarketCap have maintained an accuracy rate of 91.73% for the last six months. Therefore, the price estimations have been wrong for only 8.27% of the time since October 2022.
However, while the community projects XRP's price to reach $0.41 during the month's end, algorithm-based AI platform PricePredictions thinks otherwise.
According to a price forecast from the AI tool, XRP could be trading at $0.35 on March 31, 2023. That's a dip of nearly 2% from its current trading price. Moreover, the upcoming CPI data numbers could dictate XRP's next moves in the indices.
Also Read: Solana Whale Cashing on the 17% Rise? Moves $10.2 Million to Coinbase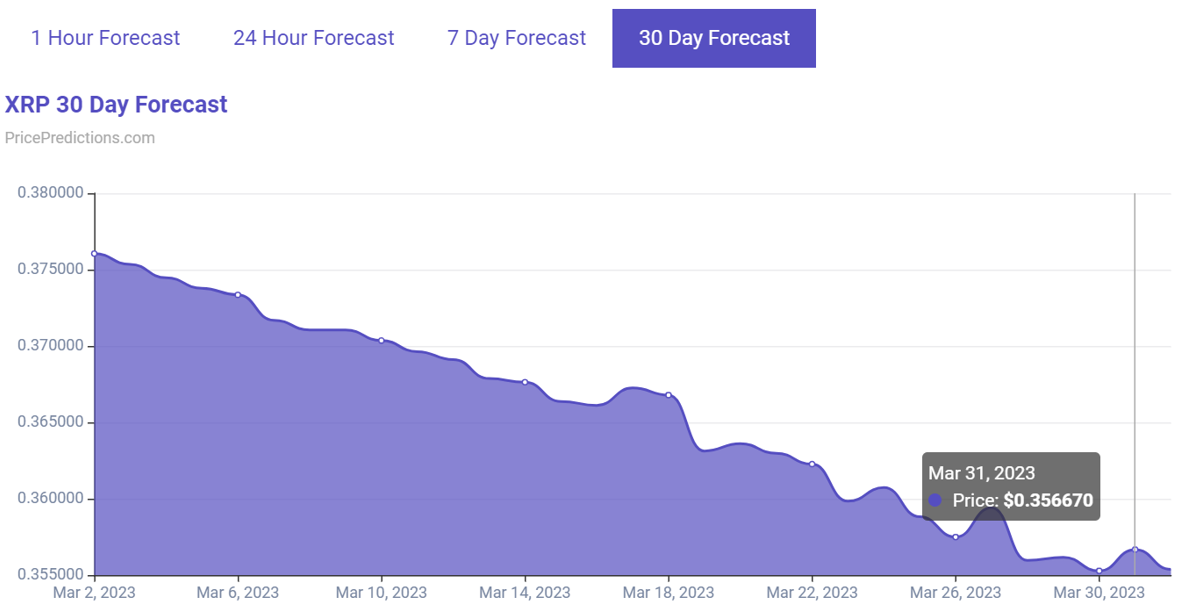 Previously, the AI tool predicted that XRP could reach $0.39 on Mar. 1, 2023. Their forecast turned out to be briefly accurate as XRP touched $0.38 at the start of the month before reaching $0.39.
At press time, XRP was trading at $0.36 and is up 0.6% in the 24-hour day trade. Ripple's native token is also down 89.11% from its all-time high of $3.40, which it reached in January 2018.