XRP briefly touched $0.40 on Monday before retracing in price and slipping back to $0.38. The last XRP went above $0.40 in January and the cryptocurrency struggled to scale up in the indices thereon.
Also Read: Elon Musk & Dogecoin Founder Poke Fun At Jim Cramer's Predictions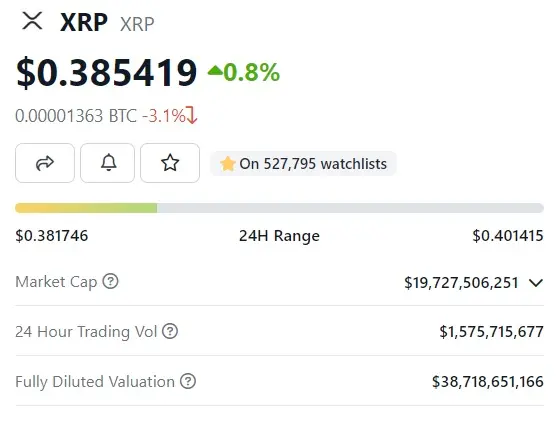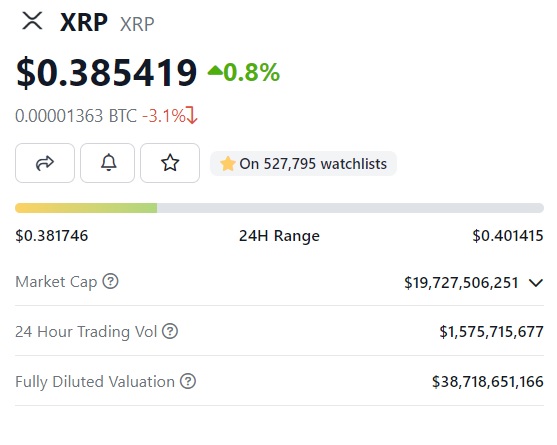 Ripple: Can XRP Reclaim $0.40?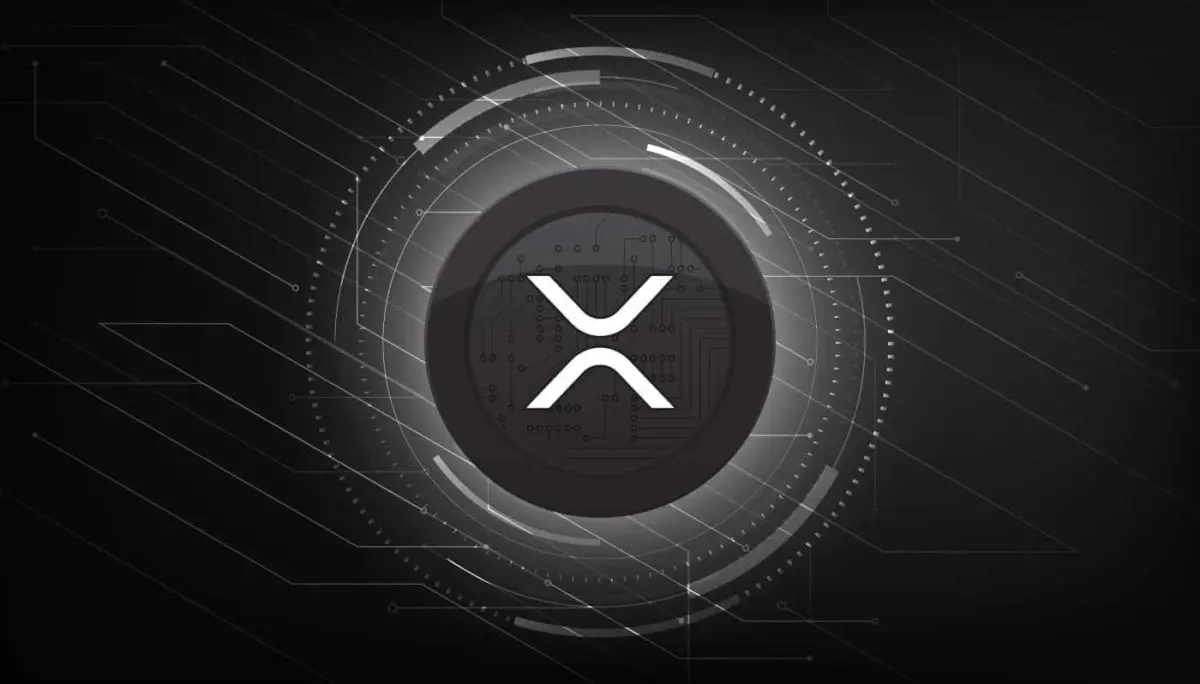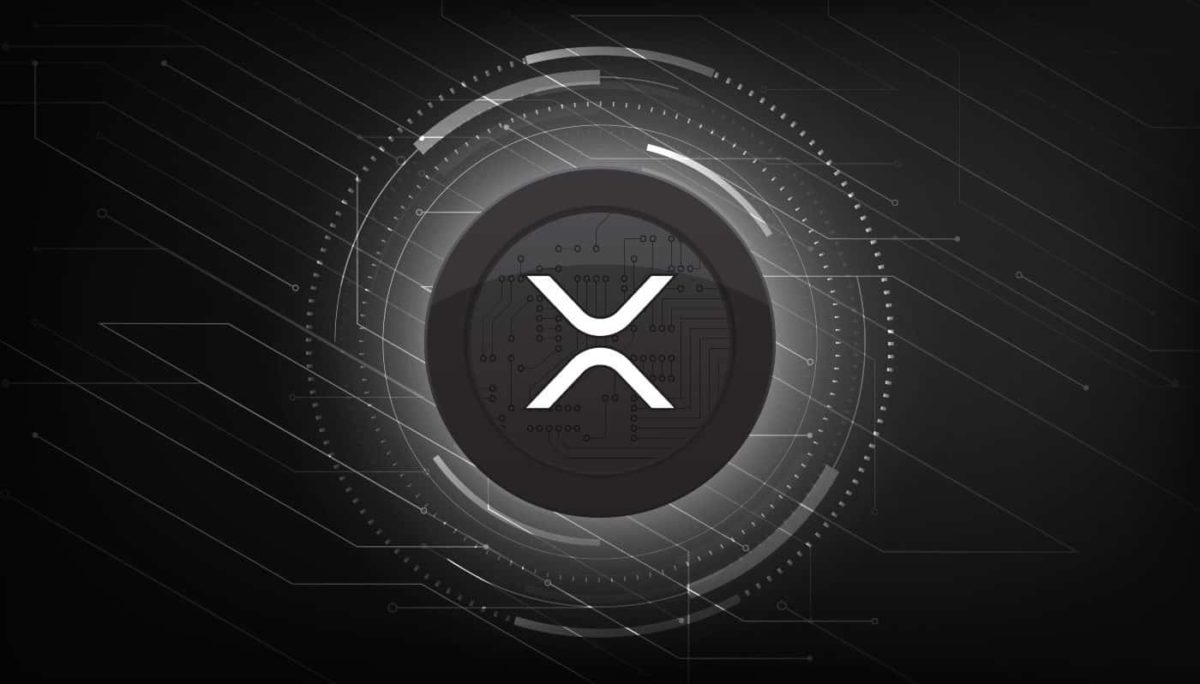 Ripple's native token XRP briefly touched the market cap of $20 billion late Sunday, before retracing to $19.7 billion. The spike in market cap comes after the cryptocurrency received nearly $900 million in inflows last week, making its trading volume head north. The token shot up 5% on Sunday and it is now beginning to cool down in price.
In addition, whales took an entry position by purchasing 420 million XRP tokens worth $155.4 million in the last 30 days. Whale addresses holding 10 million to 100 million XRP, relentlessly picked up the token since last month. The same whales have also been transferring the tokens to various wallets. You can read more details about the development here.
Also Read: Cryptocurrency Firms Eyeing Hong Kong As Base
Also, the number of addresses on the Ripple network surged to 4.6 million. Around 300 individual addresses hold more than $10 million while nearly 1,000 addresses hold above $1 million. Considering all these bullish factors, XRP could be primed to break its resistance levels and go above the $0.40 mark. However, the cryptocurrency could retrace in price similarly to how it slipped each time it broke its resistance.
The Ripple Vs SEC lawsuit is a grey cloud hanging above its price. The ongoing legal battle makes it a prime token to face a sell-off when it reaches new monthly highs. Therefore, XRP steadily going up in the indices before the lawsuit is settled remains to be minimal.
At press time, XRP was trading at $0.38 and is up 0.5% in the 24-hour day trade. Ripple's native token is down 88.63% from its all-time high of $3.40, which it reached in January 2018.