XRP, along with Bitcoin (BTC), Solana (SOL), and others, is among the best-performing crypto assets this year. Since January of this year, the token has risen by over 99%. The token's stellar performance is likely due to a court ruling that it does not fall under the definition of a security. Although the SEC (Securities and Exchange Commission) claims otherwise, a U.S. court ruled in favor of the crypto, leading to a surge in investor sentiment.
Moreover, analysts anticipate XRP to continue its incredible performance. According to Cryptoinsightuk, the token could surge to $10 within 4-5 weeks, a growth of about 1370% from current levels. The analyst also says that the asset may reach a high of $14, a rise of around 1960% from current levels.
Also Read: XRP Price Prediction: Mid-November 2023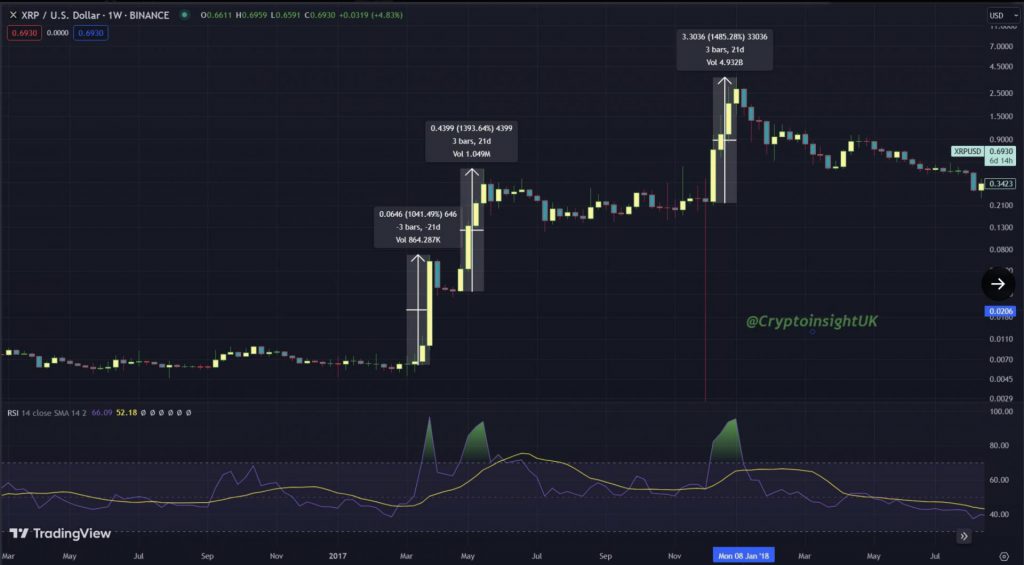 The analyst cites XRP's historical pattern to support their forecast. According to Cryptoinsightuk, the token was in a similar position in 2017 and rallied 1,000%-1485% when it entered the 'overbought area on the RSI.' The analyst states, 'Obviously, this is a HUGE ask, but I feel it is possible.'
Alternate view on XRP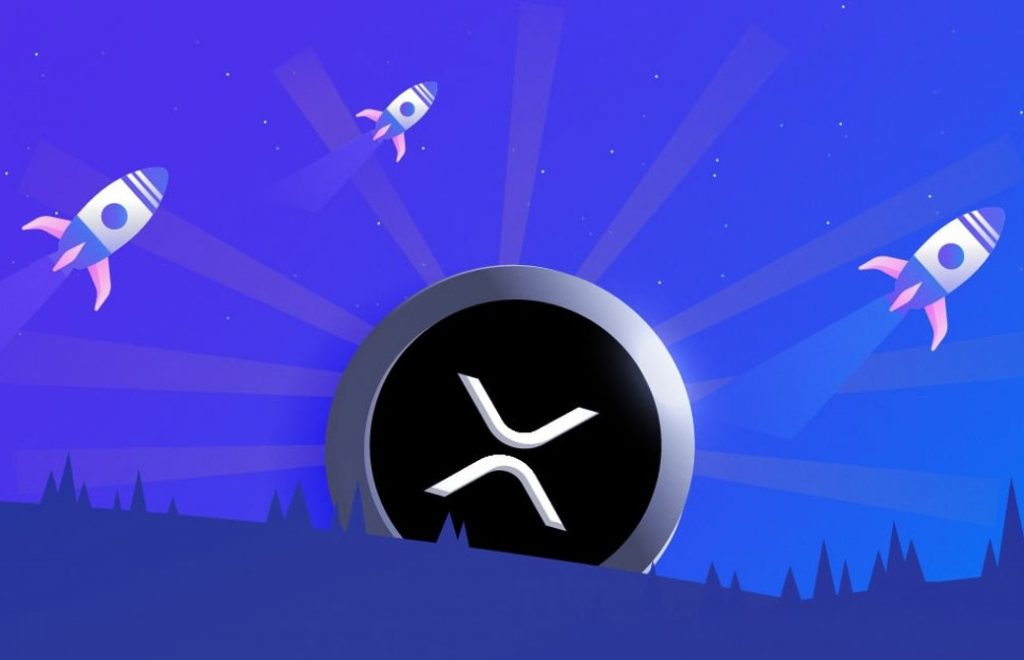 While Cryptoinsightuk has a bullish view on the token, "CrediBULL Crypto" has a much more conservative outlook. According to CrediBULL Crypto, the asset could reach $0.90 in the summer of 2024. The rise in price translates to a growth of about 34% from current price levels.
Another crypto analyst, "Dark Defender," predicts that XRP's price could go over $18, a growth of more than 2500%. The analyst also sets a target of $1.88 in the short term.
Also Read: Ripple (XRP) Spikes Over 11% to Become Top-Performing Major Crypto.
After its partial win in the SEC vs Ripple lawsuit, XRP's popularity among investors has surged. The token is among the first to be legally declared a non-security, which may further push its adoption.