Bitcoin's Sharpe ratio started recovering from its September lows of -4.38 a couple of weeks back. Even though it has been able to pull up its socks, it continues to hover in negative territory.
This ratio typically compares the return of an investment with its risk. So, it can be inferred that investors are currently in a much better position when compared to three weeks back. However, the reading of -0.52 is not very encouraging.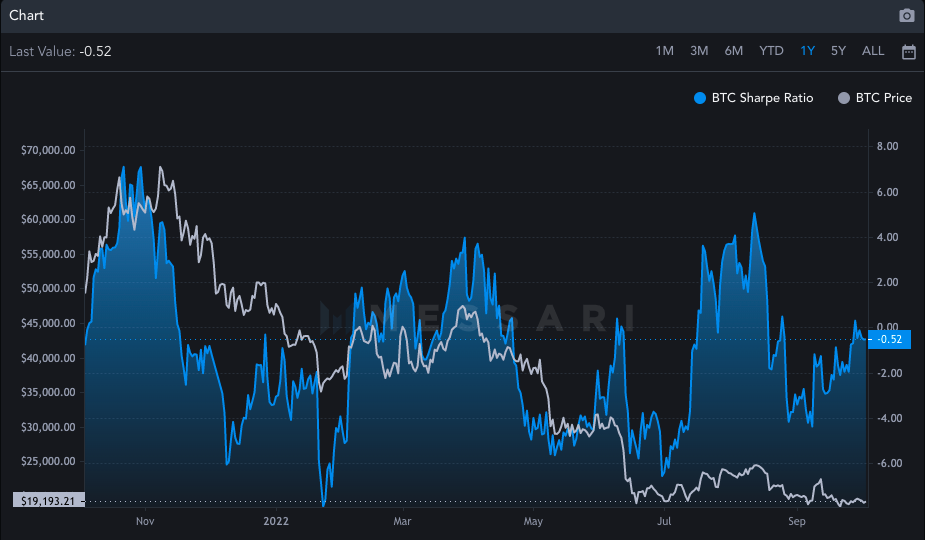 Opining on the imbalance between the risk and the reward, prominent trader and Factor LLC executive Peter Brandt tweeted,
"BTC represents a highly asymmetrical reward-to-risk trade"
He further stated that he was sticking to his long-time prediction that the price of the largest crypto asset could potentially collapse to zero. He tweeted,
Signs of conviction emerge in the Bitcoin market
Contrary to Brandt's 50% collapse scenario, there have been quite a few positive takeaways from the market. A recent tweet from Santiment highlighted that over 34,723 BTC were moved off exchanges in a single day on 30 September. As a result, the same may be "a hint of trader confidence," per the analysis platform.
The last time such a lofty amount of Bitcoin left exchanges was on 17 June. Subsequently, the asset's price appreciated by 22% over the next 4 weeks, fostering hopes for a turnaround in October.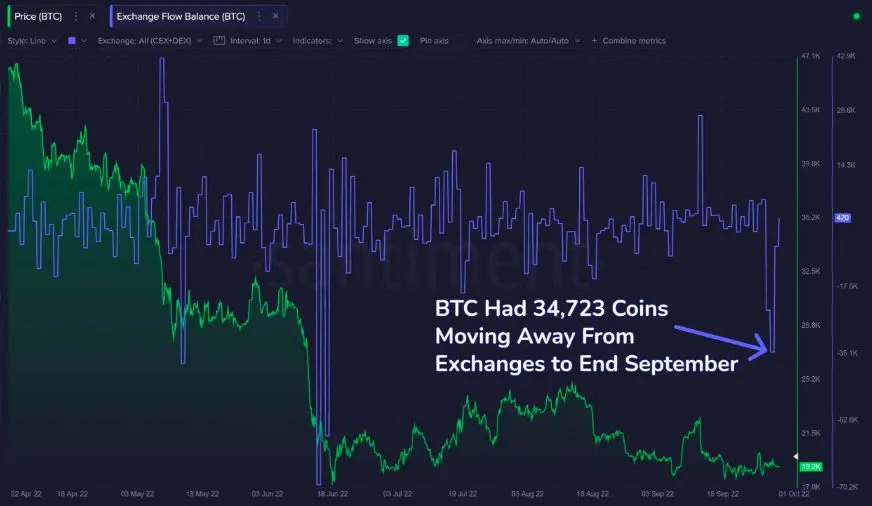 Furthermore, Bitcoin's stablecoin supply ratio has dropped from mid-August's 5.4 to 4.5 already, indicating a comparatively high stablecoin supply. The same points out to the textbook theory of buy pressure gaining steam and again indicates a possible recovery.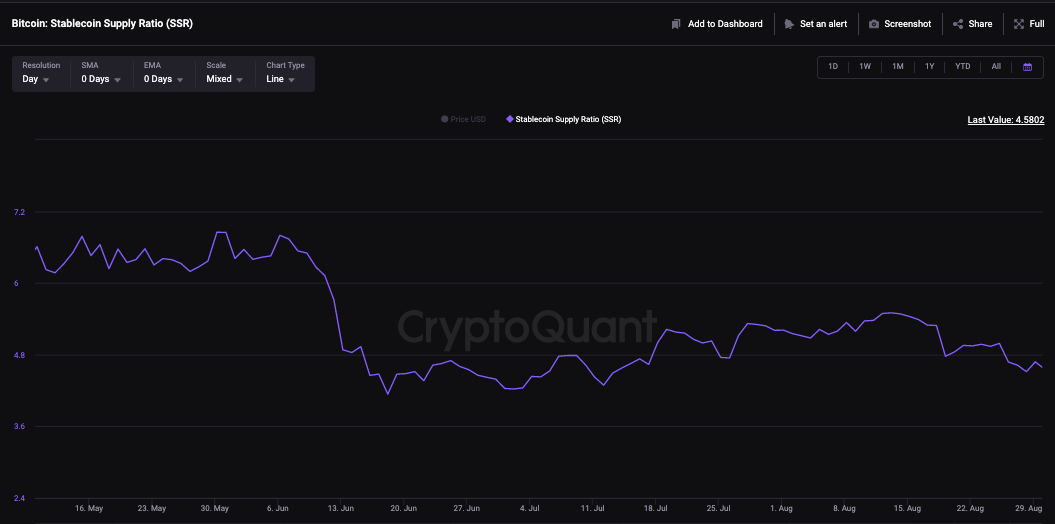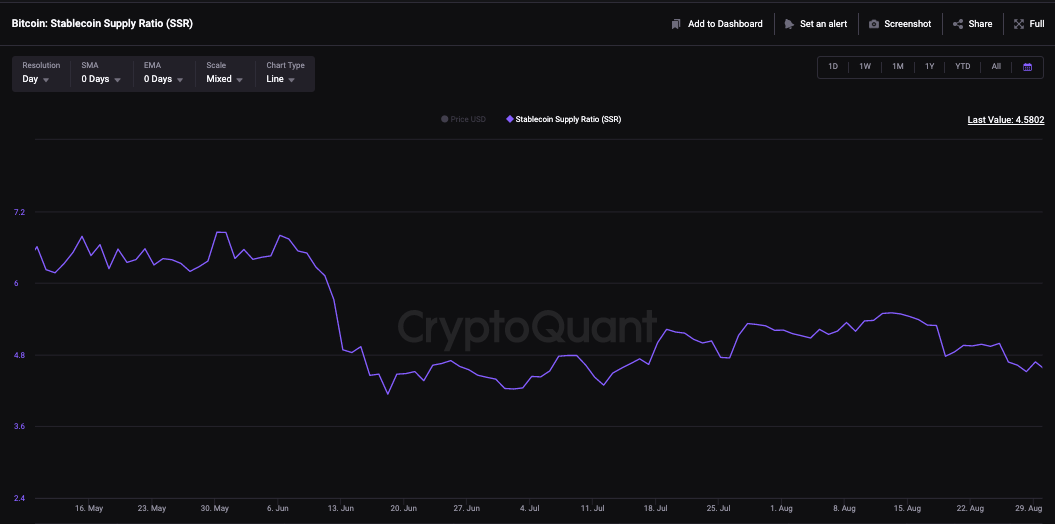 As a result, many from the space perceive this to be a good time to accumulate Bitcoin. Robert Kiyosaki, the author of Rich Dad Poor Dad, has called Bitcoin—along with silver and gold—a "buying opportunity" at this stage. Elaborating on why, he tweeted,