Following the introduction of its layer-2 protocol, known as Shibarium, the Shiba Inu [SHIB] network experienced minimal growth. Nonetheless, a number of individuals and entities continued to embrace the token. Robinhood, a notable trading company, gained attention recently for its position as the third-largest holder of Bitcoin. Now, Arkham Intelligence has disclosed that Robinhood has seen a significant surge in its SHIB holdings. At present, Robinhood possesses a grand total of 34.134 trillion SHIB tokens, equivalent to a value of $272.07 million.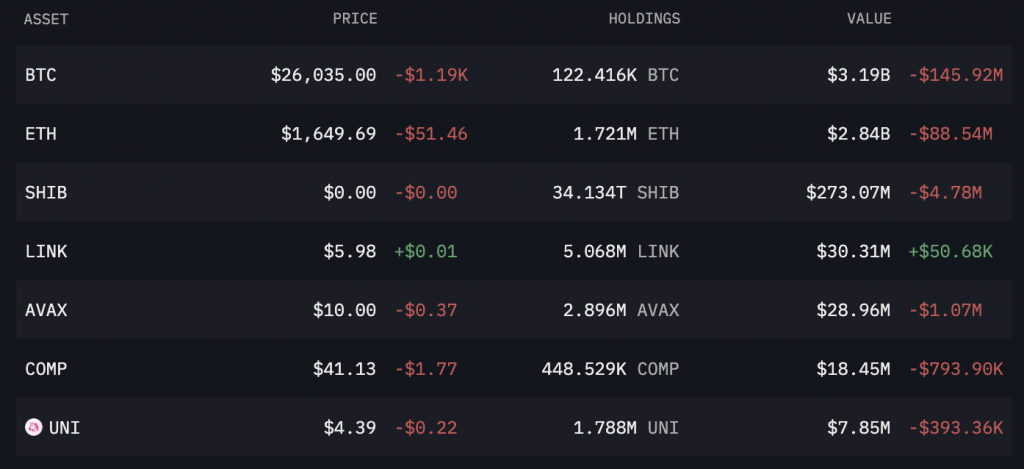 The most recent figures were attained following a notable surge observed over the past few days. Recent data indicated a substantial 70.4% increase within a span of 20 days in Robinhood's SHIB holdings. On Aug. 10, the company held approximately 20 trillion SHIB tokens, which were valued at about $197.40 million. Within a mere 20-day period, Robinhood significantly increased its SHIB holdings by adding an additional 14.086 trillion tokens.
The latest boost in SHIB holdings occurred concurrently with the public relaunch of Shibarium. There is speculation that this played a role in the substantial rise in Robinhood's SHIB holdings.
Furthermore, it's important to highlight that these funds represent Robinhood's holdings maintained in custody for user account balances. The Securities and Exchange Commission [SEC] mandates that cryptocurrency balances on the platform must be fully backed on a 1:1 basis.
Also Read: Shiba Inu: Shibarium Sees Widespread Adoption With Almost 500,000 Wallets
Shiba Inu and Robinhood
It's worth mentioning that the Shiba Inu was introduced on Robinhood in April 2022. This listing garnered significant attention at the time, with the entire community advocating for its inclusion through various petitions. Amidst the firm's latest addition, SHIB continued to dip. The meme coin was trading for $0.00000799, with a 2% daily drop over the last 24 hours.
Also Read: Shiba Inu: Investor Tests Shibarium, Here's the Speed, Cost & Much More