John Karony, the CEO of Safemoon has been nominated for the 'Crypto Influencer of the Year' Award 2021.
The crypto event is organized by Europe AIBC Awards 2021 with 19 different Award categories. The major categories include-
NFT Platform Of The Year
Exchange Of The Year
Crypto Community Of The Year
Crypto Influencer Of The Year
Emerging Tech Fund Of The Year
Payment Provider Of The Year
The other nominated people for the Crypto Influencer of the Year are-
Daniel Santos
Tone Vays
Richard Buettner
The Moon Carl
Mohammed Carrim
The nomination has thrilled the community who are voting for Karony in droves. The voting is open up until November 16, 2021. As a result, Safemoon began trending on Twitter and received 40,000 mentions in an hour.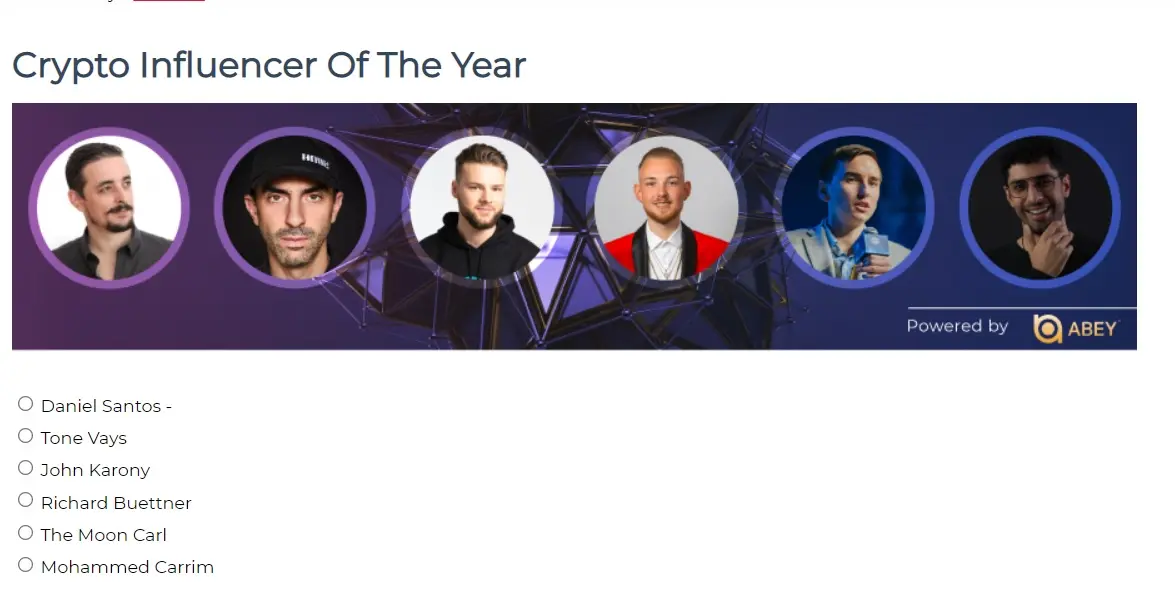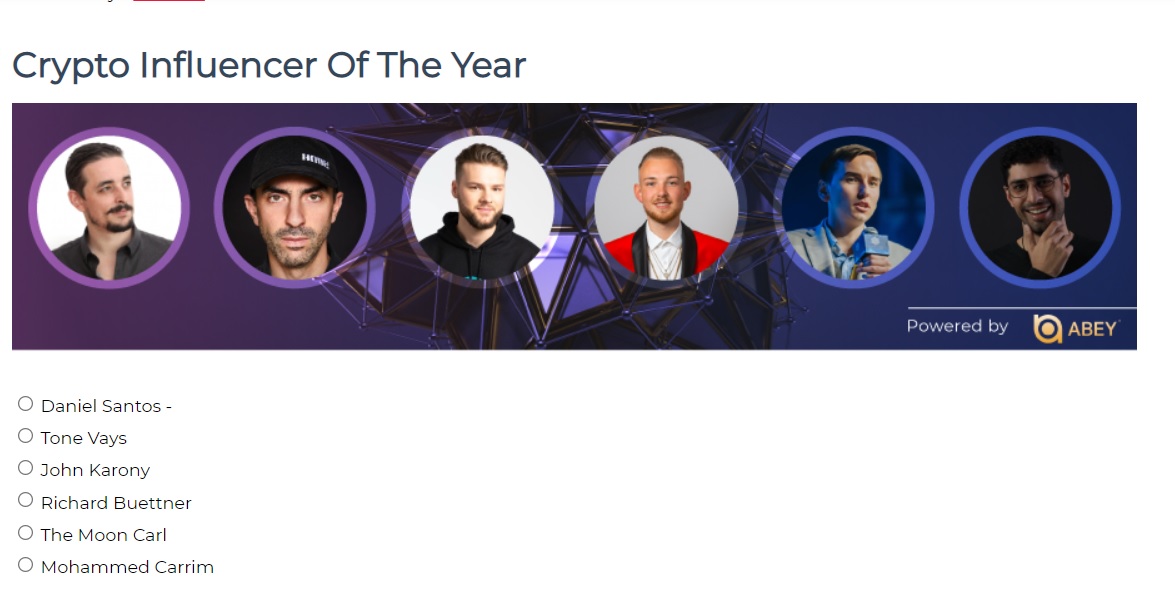 John Karony – An Influential Figure In The Crypto World
Karony is nominated because he is an influential figure in the crypto sphere. Also, Safemoon has successfully brought in millions of new and first-time investors into its fold.
Safemoon which was launched on March 2021 has had tremendous following and at present boasts of close to 2.7 million holders.
In just seven months since its inception, Karony and his team successfully delivered 'Safemoon Wallet' for both Android and iPhone.
He regularly takes part in community chats. Karony conducts 'Safemoon Sunday' every week and answers investors' questions and takes note of their concerns.
For instance, his recent tweet about Safemoon Sunday shows that he is dedicated about scaling the token to newer heights. Karony had tweeted,
"Thank you everyone for listening to todays #SAFEMOONSUNDAY! And a special thank you for those who spoke and asked amazing questions. #SAFEMOON is the #Evolution!."
His success has also come with criticism for failing to deliver the Wallet on time. After a few firings and reshuffling his team, Karony managed to launch the Wallet two weeks later.
So, the CEO of Safemoon has guided the ship in troubled waters and brought it out of danger. In other words, his decision making skills and foresight paid off.
Safemoon Has A Thriving Community
Safemoon thrives in a community of give and take, and the top management are easily available for a chat when pinged by investors.
Data from ICO Analytics show that Safemoon is the eighth most talked about cryptocurrency on social media. Moreover, it is only behind giants Ethereum, Bitcoin, Solana, Cardano, Binance, Shiba Inu and Dogecoin.
At present it has a market cap of $1.4 billion with a circulating supply of 573.6 trillion coins.
Safemoon Attracts New & First-time Investors
In addition, a latest data released by Crypto.com shows that Dogecoin, Shiba Inu and Safemoon brought in 78 million first-time investors into the crypto market in 2021.
Safemoon is available for purchase at less than a Cent and is a low hanging fruit for new investors.
At the time of publishing, Safemoon was trading at $0.000002274 and is down -2.24% in the days trade. Safemoon is the 91st biggest cryptocurrency in the world by market value.